Sunday 18th July 2021
Sneaking Extra Beach Time
Although I had another fairly packed itinerary, I knew it wouldn't take me all day and so I decided to catch some sun at the beach before leaving Agia Galini. I started the day with an early breakfast at the hotel – a pleasant experience as the owner prepared each breakfast individually and it was quite a good selection.
I had already taken my luggage down to the car, so after eating I walked straight to the beach and enjoyed an hour or so of sunbathing and reading my Kindle. Back at the room, I had a quick shower and changed into my travel clothes that I'd left out on the bed, then checked out of the hotel and jumped in the car to continue my road trip. Next stop: Phaistos!
Phaistos
The Minoan site of Phaistos is a set of ancient ruins on the south coast of Crete, located just east of Tympaki. It's only a 25-minute drive from Agia Galini, which is why I didn't have to set off too early to reach it. The ruins cost €8 to enter which, in hindsight, is a bit expensive as I didn't find them that interesting. The site is also not huge so it didn't feel like great value.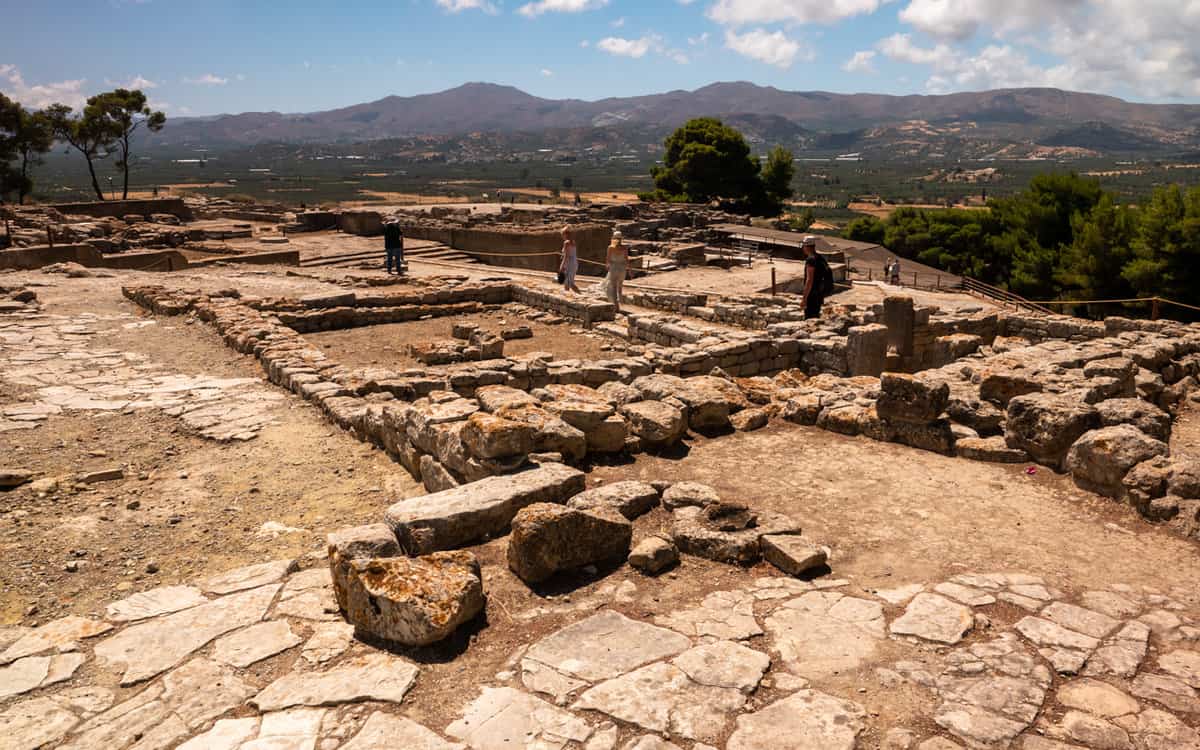 Beach Before Matala
My next overnight stop is the well-known resort of Matala, just south of Phaistos. It hadn't taken me as long as expected to visit the ruins, so I knew it would be too early to get to Matala and check in to my hotel. Instead, I found Kommos Beach just north of Matala and decided to head there and see what it's like.
The beach itself was pretty good, a wide stretch of golden sand with not too many people around. However, the sea was quite wavy and there were no sunbeds near where I had parked up, so I only lasted about 45 minutes with my towel on the sand before the sun became unbearably hot. Retreating to my car, I decided to head for Matala and hope my room would be ready early.
Matala is Weird
Despite being aware that Matala is quite well known, I didn't expect it to be nearly as busy as it was. Luckily, my hotel Matala Bay had a private car park, but even so, I took the last available space and I could see cars parked all over the place further down the road.
At the reception, I was told my room wasn't quite ready but would be in the next 20-30 minutes, so I left my car where it was and walked down into the resort. It's certainly a strange place, with lots of unusual things to see: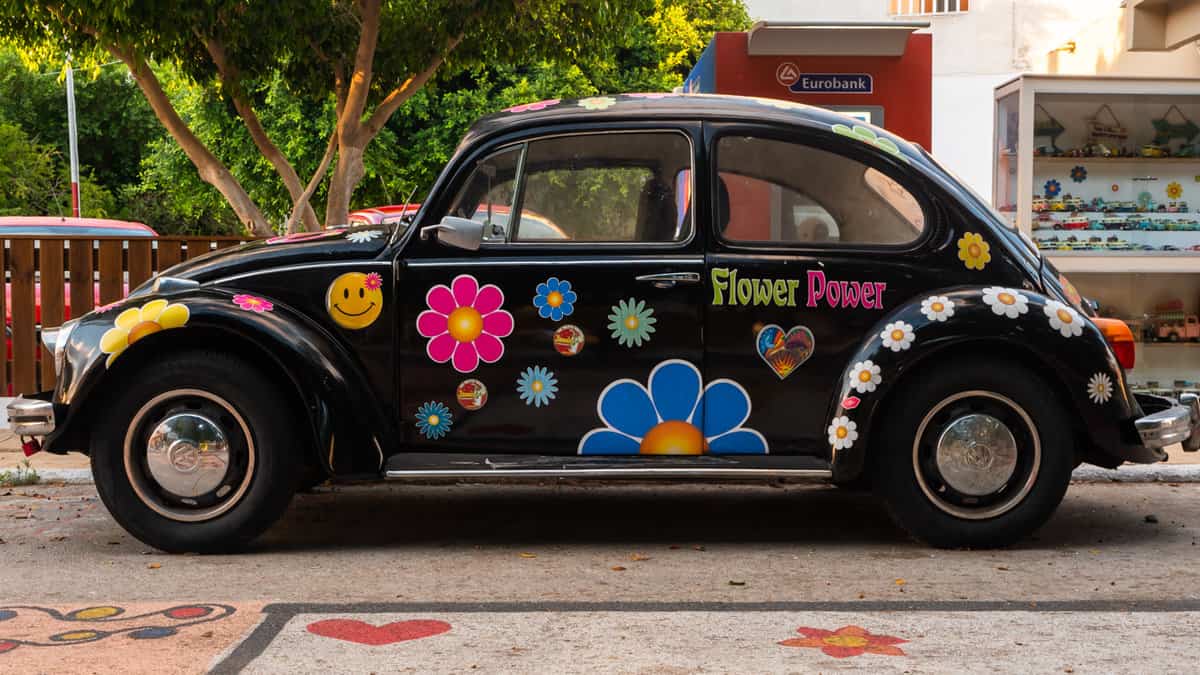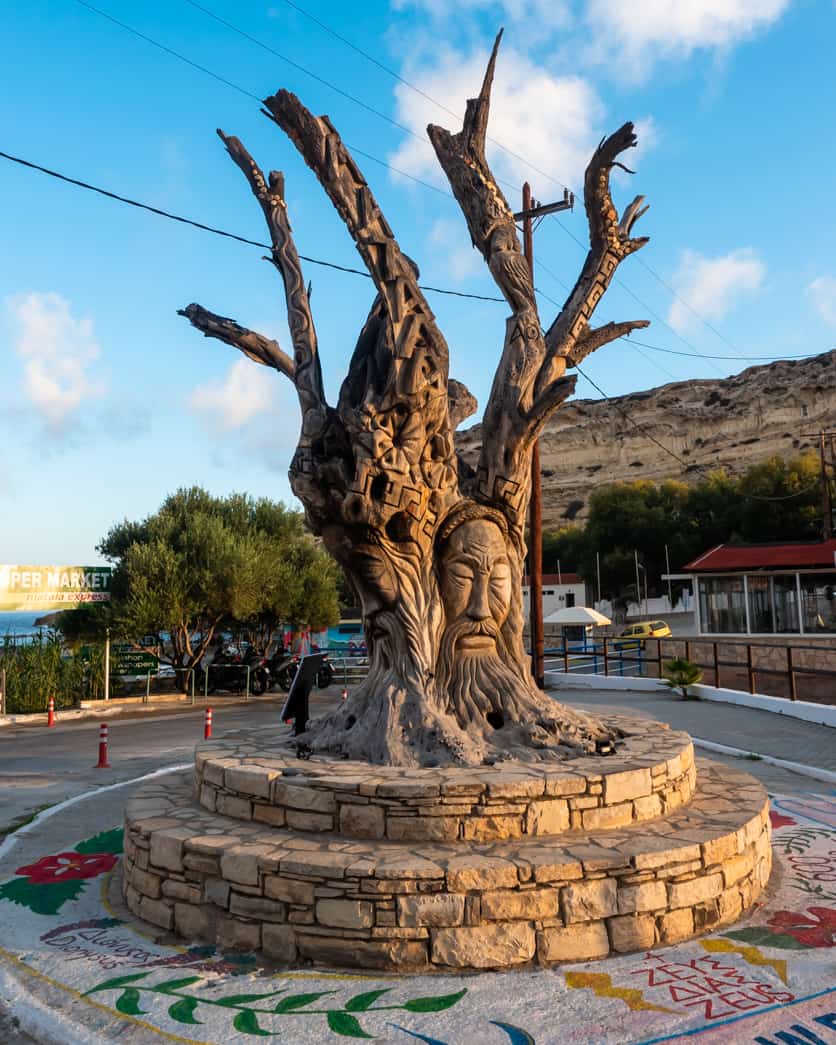 Back at the hotel, my room was ready so I quickly got my suitcase and backpack from the car and changed into my beach shorts. I decided to escape the crowds and take advantage of the fact that the hotel has its own pool – the resort beach is quite small and was heaving with people when I had walked down earlier. I spent a nice few hours sunbathing and relaxing in the pool. There were only a few other people around and it was the first time I'd been in a pool since arriving in Greece.
Crowds at Dinner
Not being a fan of large crowds or busy resorts, I was slightly apprehensive about dinner. I needed to eat, though, so after a shower and change of clothes, I walked back into the resort in search of a nice taverna. As it was still relatively early, the crowds weren't as bad as I expected and I was easily able to get a table at a place called Two Brothers. It's an Italian restaurant, so naturally, I had a pizza but it wasn't as nice as my previous one in Plakias.
I probably should have stayed out to experience the resort some more, after all I'm only here one night, but the crowds didn't appeal to me and I really haven't enjoyed it here so I went straight back to the hotel and spent the rest of the evening working on my next YouTube video.