Wednesday 7th July 2021
An Early Start
Like most of my trips to Greece, the journey began with an early alarm for our morning Ryanair flight. London Stansted, the closest international airport, is a 90-minute drive away and we always like to arrive in plenty of time. Our plane wasn't scheduled to take off until 9:25 am, but you never know what hold-ups you might encounter along the way. I had my parents with me, as they are accompanying me for the first 9 days of my trip.
Despite having some concerns about long queues at the airport, we made it through security in plenty of time. I was a little slower than my parents as I had to deposit my suitcase at the Ryanair bag drop, then suffer the slight embarrassment of having my hand luggage scrutinized having accidentally left my lens cleaner fluid inside the bag – whoops!
The flight was only 70-80% full, though I had expected it might be quieter given the ongoing Covid restrictions. Despite the steep prices, I decided to start my holiday the right way and treated myself to some wine. A bit early, I know, but it's a holiday!! I have to drive the hire car once we've landed, so I figured earlier was better where the alcohol was concerned. We departed exactly on time (one of the few benefits of the travel restrictions) and landed slightly early. The joy of smelling the Greek air as the plane doors open will never get old.
Covid Testing, Car Hire and Palaiochora Arrival
Our flight seemed to be the only recent arrival, which boded well for a smooth transit through the Chania airport. I was the first one through passport control and into the arrivals area. We were screened by health officials and – as it turned out – they tested all lead passengers on the PLF forms. It wasn't too bad: the results came through in 15 minutes, by which time my suitcase had appeared on the carousel and Mum had grabbed it for me while Dad was waiting for his results.
Exiting baggage reclaims into the arrivals area, I spotted someone from the car rental company: a young girl holding a clipboard with my name on it (woohoo I'm famous!). We were led out to the car park and to our little Hyundai i20. After some basic instructions and a quick damage check, we loaded our luggage and set off for Palaiochora!
The drive took about 90 minutes, including a quick stop for fuel before we left Chania. Traffic was very light once we cleared the city and the route through the mountains was pretty at times, but otherwise uneventful. We arrived in Palaiochora at 5:30 pm, making our way through the centre of the village, then turning left to the eastern seafront road and down to our hotel, On The Rocks.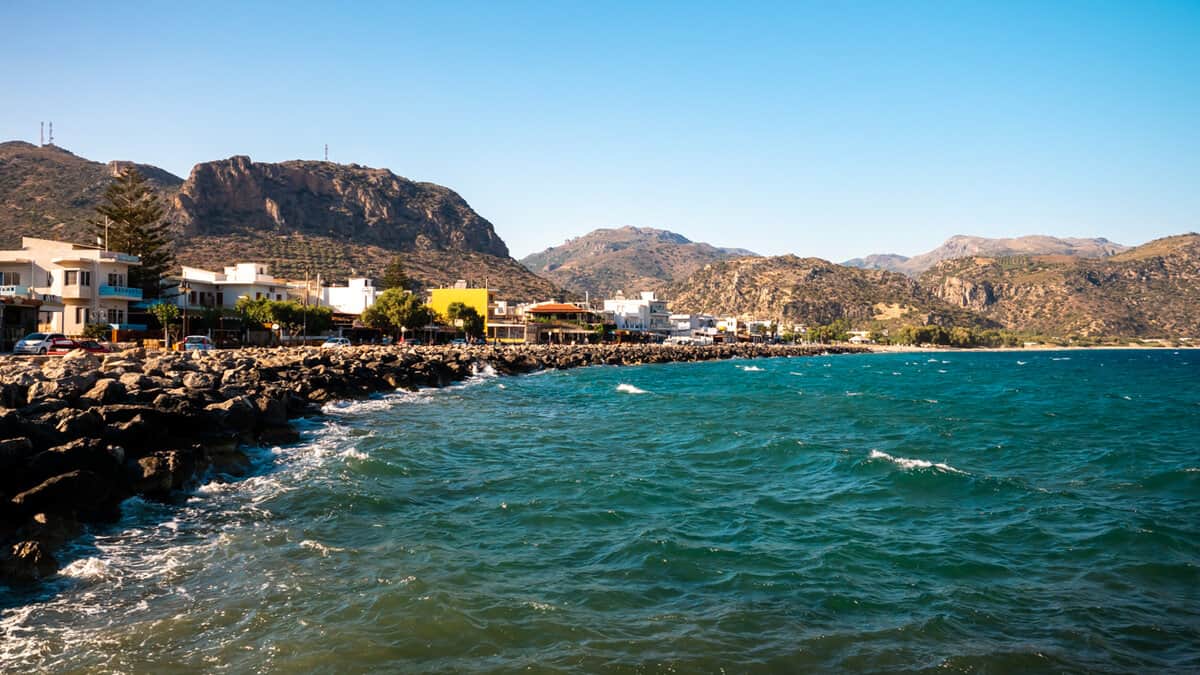 Exploring the Village and Dinner Time
We checked into our respective rooms and took a few minutes to unpack and shower, then met back downstairs to have a stroll around the resort before dinner. Mum and Dad have been here several times, but it was my first visit so I let them guide me around, passing a few of their favourite tavernas and ending up at the main town beach on the western coastline. We then backtracked to stop for the first Greek beer of the holiday at a cafe called Skala, just opposite the small port where the daily ferries to Hora Sfakion depart.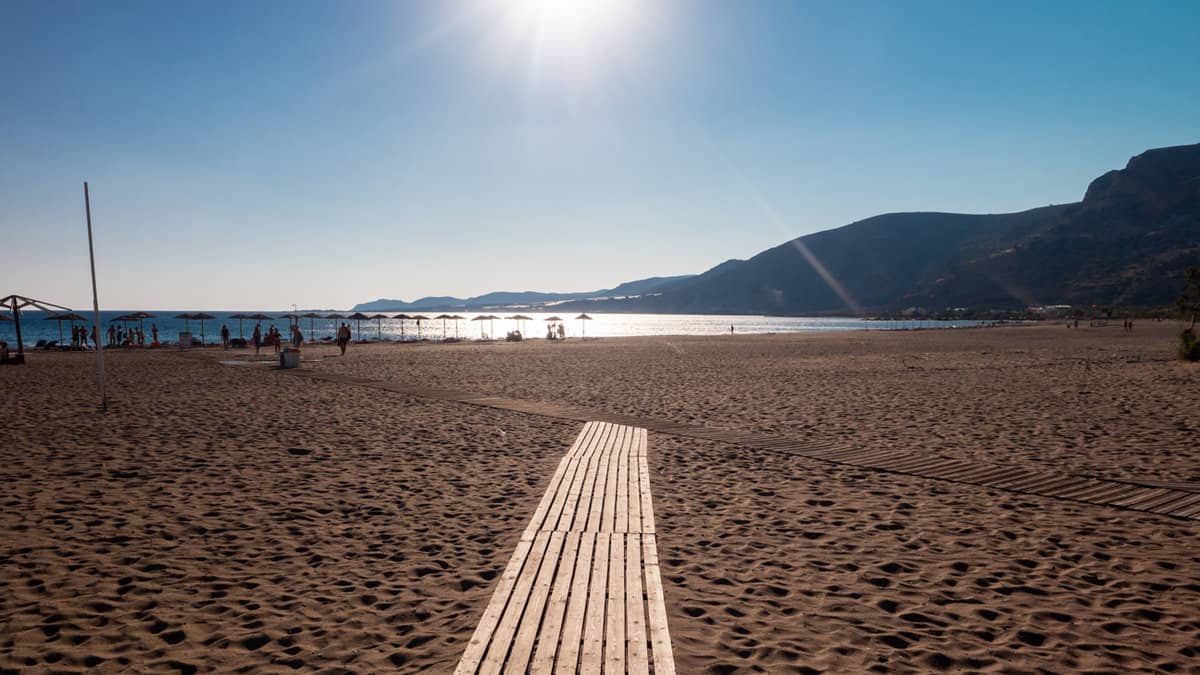 For dinner, we chose a taverna called Aristea that my parents had enjoyed on a previous trip. It was also close to the hotel, which was a bonus as we were all quite exhausted from the early start and day of travelling. I had my first of what I'm sure will be many Greek moussakas of the trip. It was pretty good, though I'm confident of finding better ones over the next 2.5 months!
Euro Football
After such an early start we'd normally have a quiet first night, but England had qualified for the semi-final of the European Cup, so we decided to find a bar and watch the game together. I'm not a huge football fan, but my parents are quite into it and I'm always happy to watch an international game, especially with a beer on holiday!
Well, we managed until half-time. It wasn't the most thrilling game and we didn't hold out much hope of England winning, despite levelling at 1-1 just before the break. We strolled back to our hotel feeling very sleepy, I'm pretty sure I drifted off as soon as my head hit the pillow!