Thursday 12th to Sunday 15 August 2021
Getting into a Routine
Once again, for the sake of brevity I've condensed the last four days into a single update. Having returned to Kos Town and being stuck on the island another week (due to the previously mentioned issue of finding accommodation on Amorgos), I ended up getting into something of a routine for a few days. I know that saying I'm stuck makes it sound like a bad thing, but actually, I've really grown attached to the island and I'm enjoying my time here.
The routine was something like this: a good breakfast at the hotel, followed by a walk down to the gym for a morning workout. I'd paid for a 7-day membership as it was a lot cheaper (€25) than paying for individual day passes (€8). After the gym, I went straight to the beach at Sunburnt Arms for a cooling swim and a couple of hours of sunbathing.
In an effort to be more healthy, I started having salads for lunch with a Coke Zero (no alcohol), then either more sunbathing into the afternoon or back to the hotel to work on YouTube videos or these blog notes.
Sightseeing and Dinners
On the first day back in Kos Town, I did some more sightseeing late afternoon, visiting the Plane Tree of Hippocrates and some of the ruins at the Ancient Agora to the east of the harbour. The Agora was pretty interesting and is quite a large site, but the tree was disappointing as it's surrounded by a metal frame and isn't in the best location for getting good photos.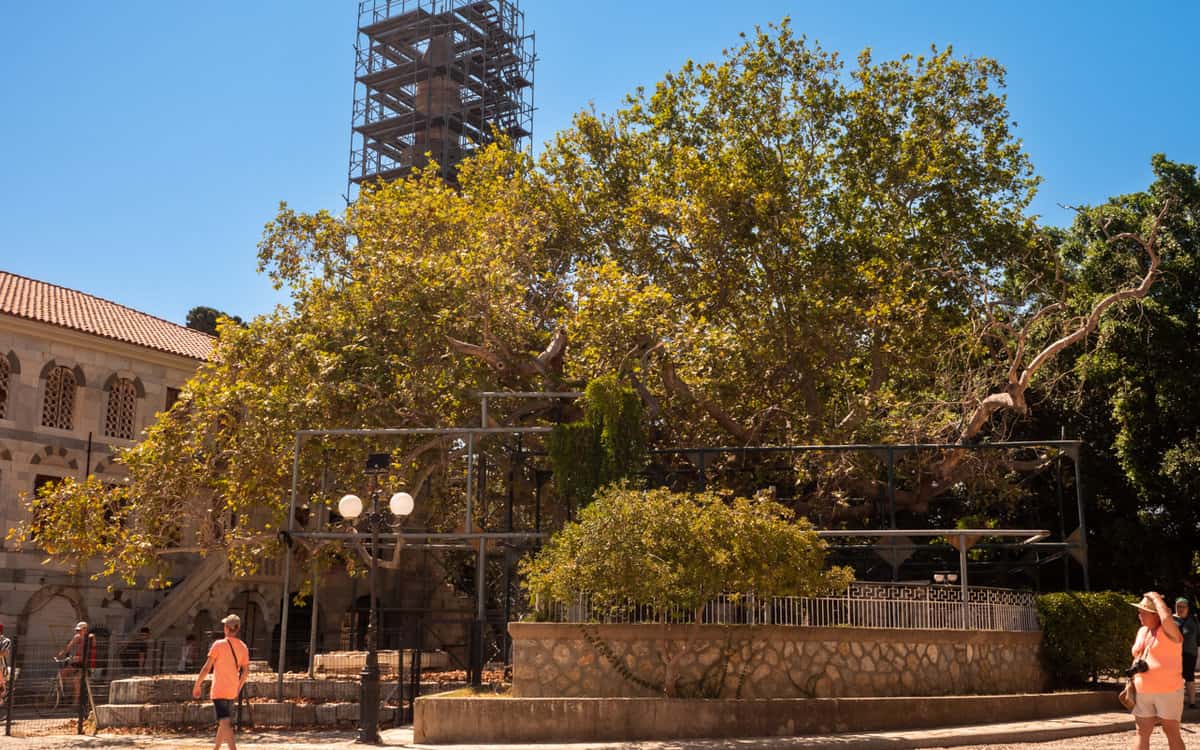 Dinner on the first night saw me returning to the Twin Dragon Chinese restaurant that Ed and I had enjoyed on his first day. It was a great meal, though I was a bit annoyed at not being allowed to sit at one of their beachfront tables – apparently because they were all booked. I didn't see many reserved signs though and I suspect it was more because I was by myself and they didn't want me taking up one of their more popular spots.
The second night I went back to MamaRosa again, having a delicious salami piccante pizza but no starter. The following night I tried Casa della Pasta again, but regretted it because the meal was pretty poor – I had chicken in a cream sauce with tagliatelle pasta, but the sauce was bland to the point of being tasteless. It was slightly redeemed by the chocolate mousse for dessert, which was considerably nicer.
On the last of the four days, I went to MamaRosa yet again and had more shrimp linguini which was just as fantastic as when I first tried it.