Saturday 10th July 2021
Escaping the Wind…or not!
The strong winds we'd been experiencing over the past two days showed no sign of easing today. To avoid a repeat of yesterday's itinerary, we decided to use the hire car to explore some of southwestern Crete. As I mentioned before, this was my first time in the area despite having visited Crete many times over the years.
My parents suggested we could visit Frangokastello, which is further east along the southern coastline, then take in some other places on the way back. Although Frangokastello is less than 50km as the crow flies, there is no direct coastal road between it and Palaiochora. The only way to reach it involves driving all the way north towards Chania, east across the northern highway and then turning south again across the island. It's a 2.5-hour drive, but as we planned to make a day of it the long journey was fine.
Castle Closed
The drive was through some pretty mountain roads and traffic was almost non-existent, something I find hard to get used to compared with British roads. As we neared Frangokastello, we stopped at a high viewpoint over the south coast but it was so windy we could barely open the car doors! When we finally arrived in the village, there was a slight disappointment that one of the main sights, Frangokastello fortress, was closed for renovation.
We still enjoyed a stroll around for some photos of the area, including the nice resort beach.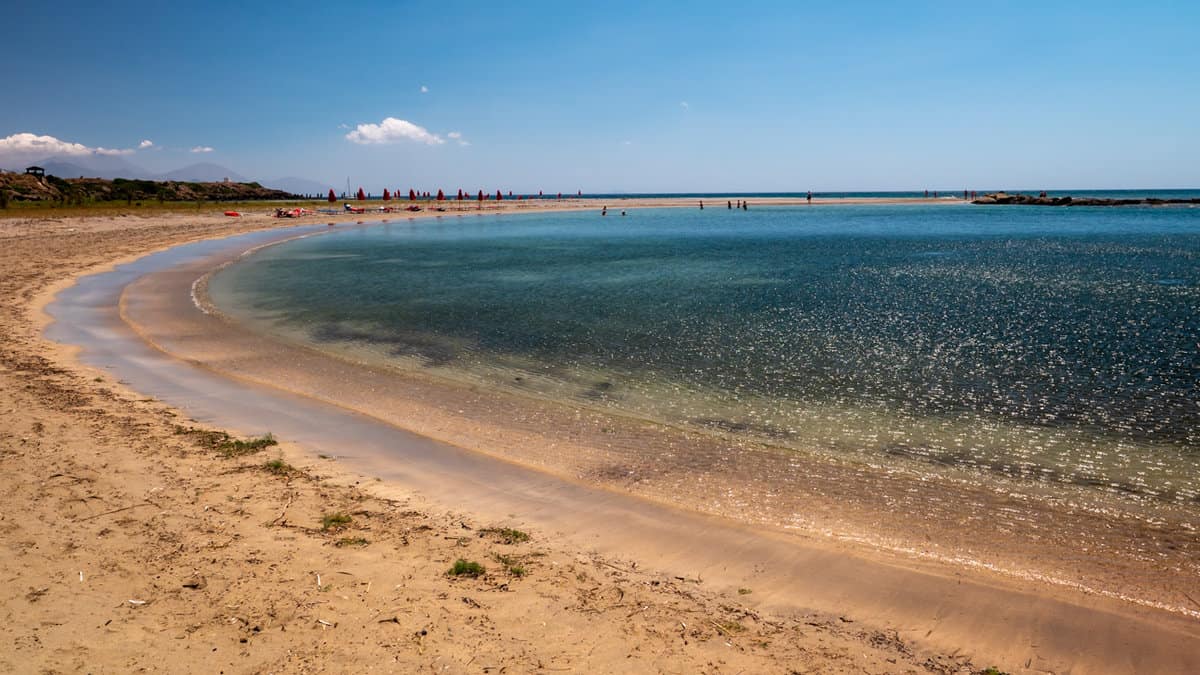 We contemplated having lunch in the village but decided to backtrack to Hora Sfakion first and see if we could find somewhere nicer there instead.
Hora Sfakion
A few kilometres west of Frangokastello lies Hora Sfakion. It's well known for local ferry connections and is popular with hikers, especially those tackling Samaria Gorge.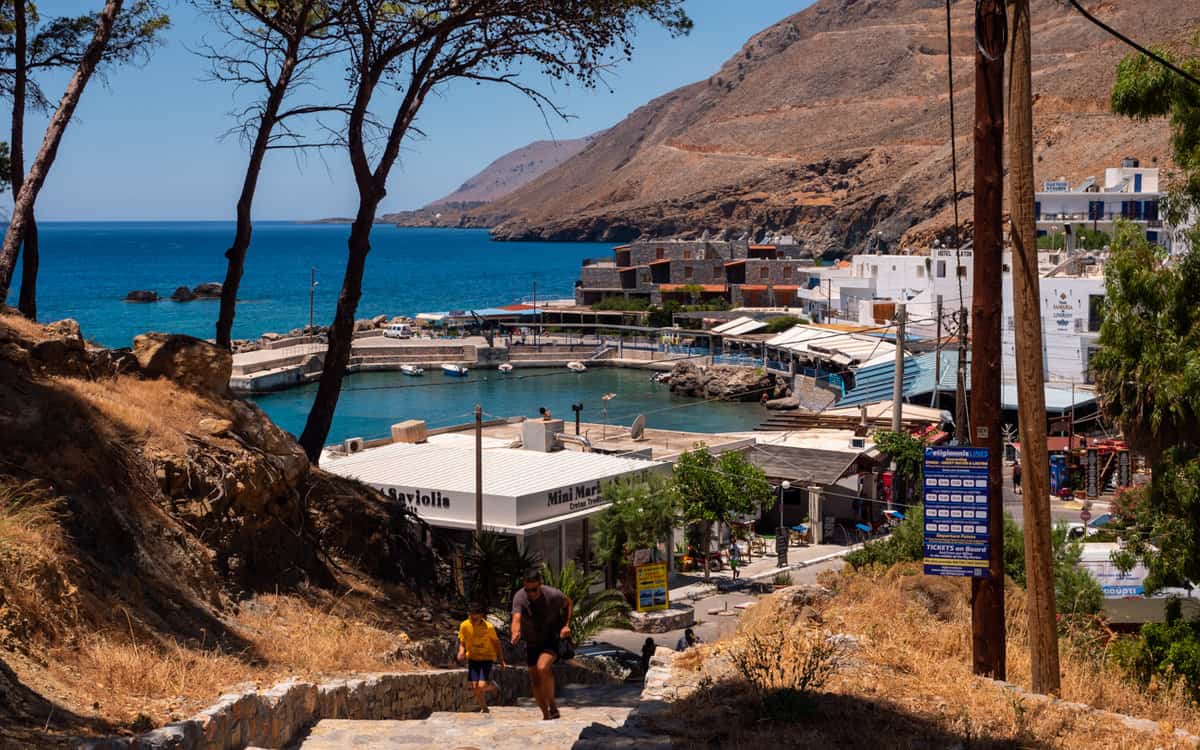 It's a strange village, nestled into a small bay harbour, but has quite a nice vibe and a good selection of tavernas and shops.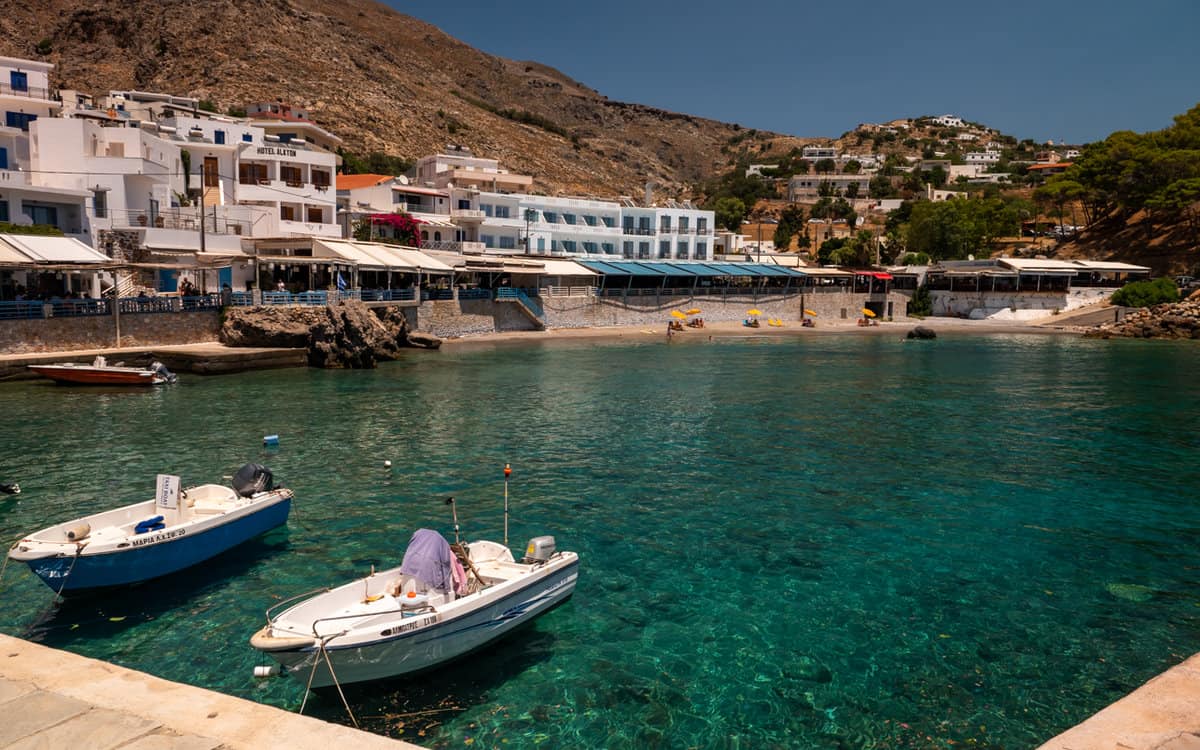 We ate pork gyros at a snack bar, and then had a stroll around before heading back to the car for the return journey. Our intention was to stop in Chania as we would be driving past it anyway, even though I'd visited it on a previous trip during a sightseeing drive across the island.
Chania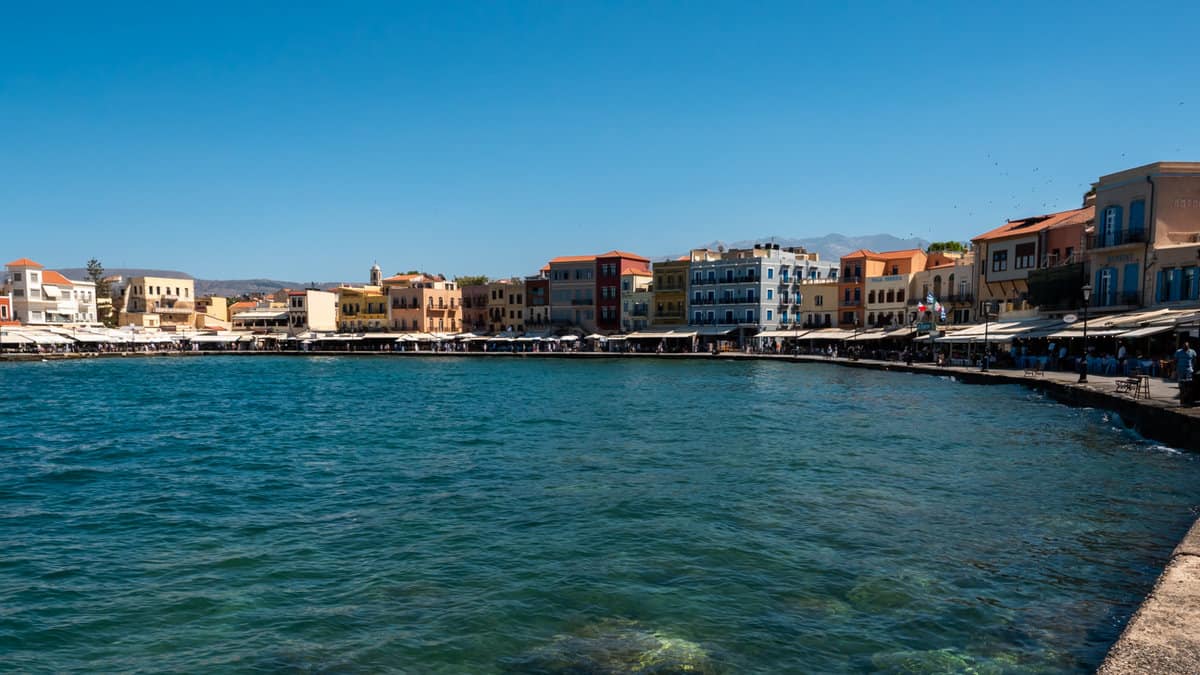 It was quite busy in Chania, despite the pandemic and its effect on tourism. We had a nice walk around the harbour and stopped for coffee and ice cream at a nearby cafe.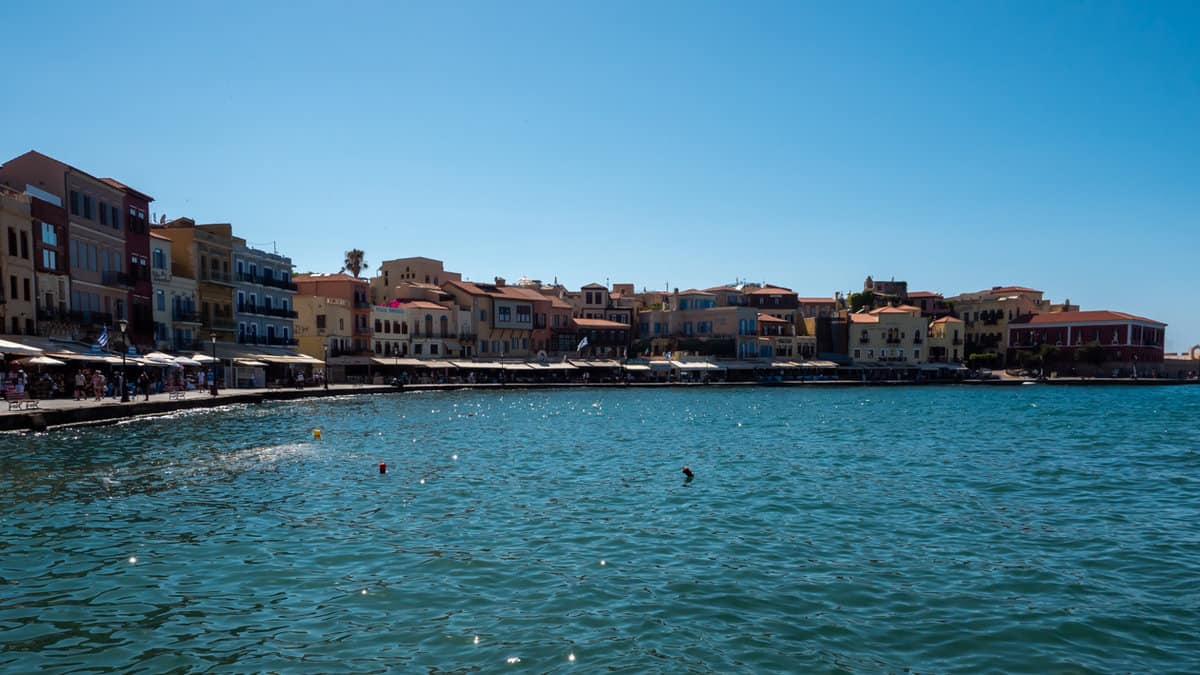 Back to Palaiochora
By the time we'd arrived back in Palaiochora, it was a little after 6 pm. We returned to our rooms for a quick rest and shower, then met for dinner, this time trying a taverna called Angel (opposite Aristea where we had eaten on our first night).