Sunday 12th September 2021
Another Typical Beach Day
Okay, so after much promising that these posts will get more interesting…today is another beach day in Kamares! However, tomorrow and Tuesday we're hiring a car to explore the island so if today's update doesn't exactly set your world alight, check back soon for what should be a more exciting couple of days to come.
We decided to have a slightly late breakfast today (if you can call 8:30 late), just to have a more relaxed start to the day and not end up on the beach too early. After we'd eaten, we decided to take another walk around the bay, this time to a little church called Agia Marina which is just at the northern end of the beach, set slightly up the side of the hill and thus offering nice views over the resort: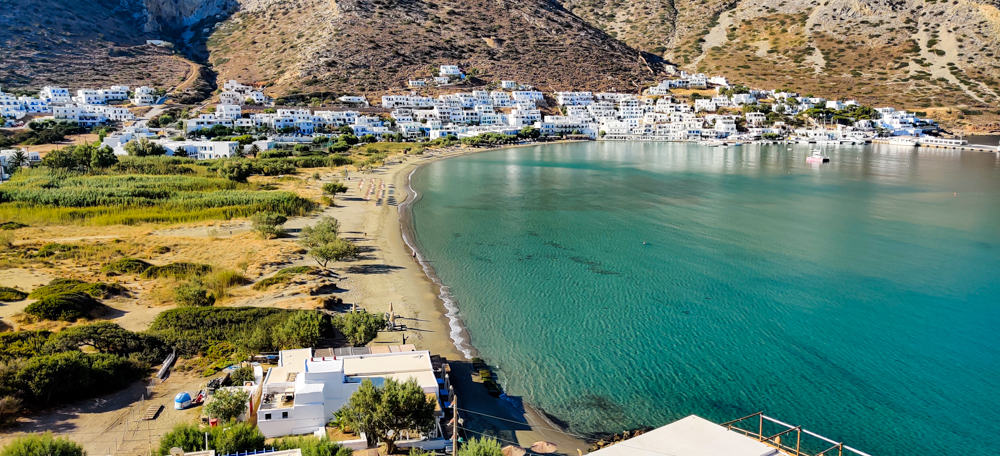 The rest of the day was spent in typical fashion down at the beach, this time back at To Kohyli where we also had lunch. Having not arrived until after 10, we had planned to stay at the beach until 3:30-4 ish, but by 2 it had begun to cloud over. I decided to head straight back to the hotel to spend a bit of time updating my blog notes, while Mum and Dad chose to have a stroll through the village first, before also returning to the hotel.
More Cocktails, More Italian Food
At 5:30, we regrouped and headed to Captain's Bar again for some pre-dinner cocktails, before crossing the road to have dinner at Da Claudio – another favourite Italian restaurant of mine. I had farfalle pasta with mushroom sauce, Dad had tomato penne while Mum tried the Saltimbocca, which she said was nice but a bit lacking in sauce. Of the three Italian restaurants we've tried in the resort (Camaron and Passione Italiana being the other two), I've decided that this is my least favourite of the bunch. Not that it's bad at all, just not quite as good as the others so if you only have time for one or two Italian meals in Kamares, those are the ones I would pick.