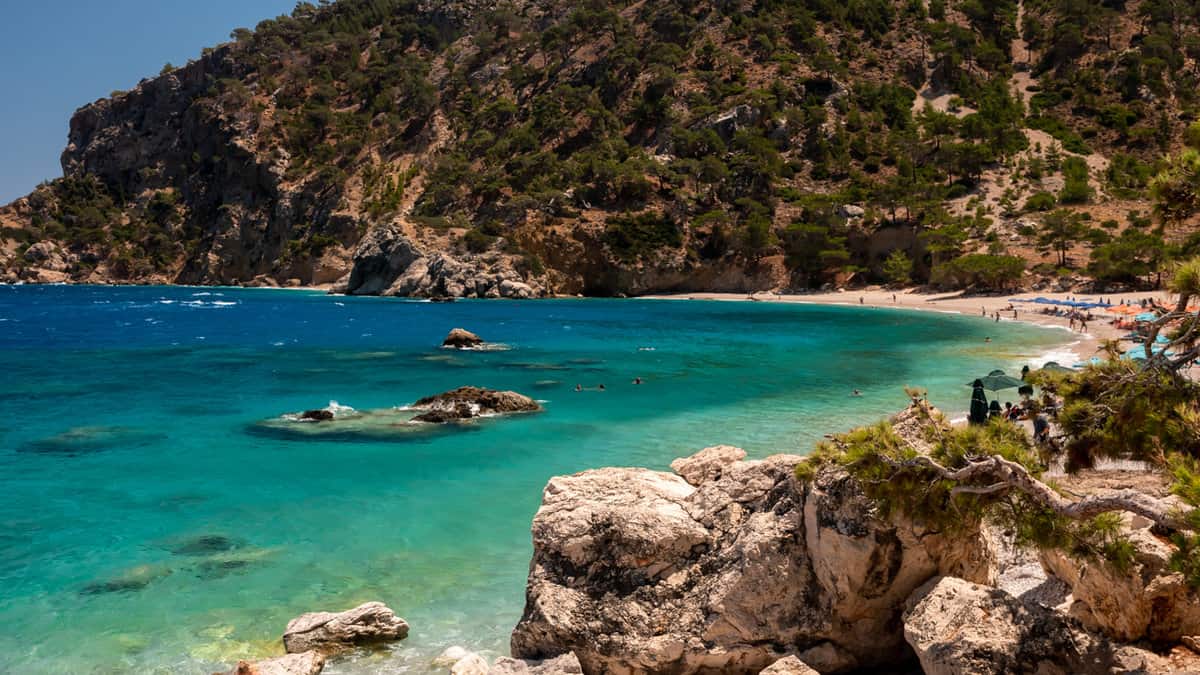 Karpathos Island Overview
It would be very easy to overlook Karpathos as a holiday destination. Nestled between the larger and more popular island of Rhodes and the much larger island of Crete, it's not somewhere I had even considered visiting until 2021. While planning my extended tour of the Greek islands, I was looking for a route north from Crete that would take me to some new places, and Karpathos turned out to be the perfect solution.
Getting Here
Though accessible by ferry, the easiest way to get here is via internal flight from Athens or if you live in one of a few European countries that offer direct flights (Germany and The Netherlands being two possibilities). There are ferries from Piraeus, but because Karpathos is one of the furthest islands from mainland Greece, these crossings take 18 hours or more.
You can take ferries from several other islands, most notably Crete (as I did), Rhodes, Milos, Santorini and a few others.
Where to Stay
The main tourist resort is the island's capital and main port town of Pigadia, known as Karpathos Town. Situated in a large, east-facing bay on the southeastern side of the island, you'll find plenty of accommodation at various price points and the usual array of shops, tavernas, cafes and bars you would expect to find in any island capital.
Other popular resorts include Lefkos and Arkassa (Arcesine) on the western coast, Ammopi and Lakki south of Pigadia, and Diafani on the northeastern end of Karpathos.
Alternatives
If you've been to Karpathos before and want to find alternative islands offering a similar experience, here are our recommendations:
Folegandros is a much smaller island located in the central-western Cyclades. It has a similarly peaceful vibe, albeit with fewer resorts to explore. It does have a very pretty Chora and perhaps a better culinary experience.
Amorgos: one of the easternmost Cycladic islands, Amorgos is known for its beautiful mountainous terrain and is popular with hikers.