Thursday 19th August 2021
Last Workout
My 7-day gym pass expires today, so I wanted to make sure I had a decent workout as I had no idea when – or even if – I would find another convenient gym for the remainder of my trip. I had breakfast slightly later than usual and didn't arrive at the gym until almost 10 am. The workout was good though, I had finally become used to training in the extreme heat without dissolving into a sweaty puddle.
Soaking Up The Sun
Realising I only have one more full day on Kos, I decided to stay at the beach a bit longer after I'd had my usual lunch at Sunburnt Arms. Spending such a long time in one place definitely creates a sense of attachment, and I knew I was going to miss this place.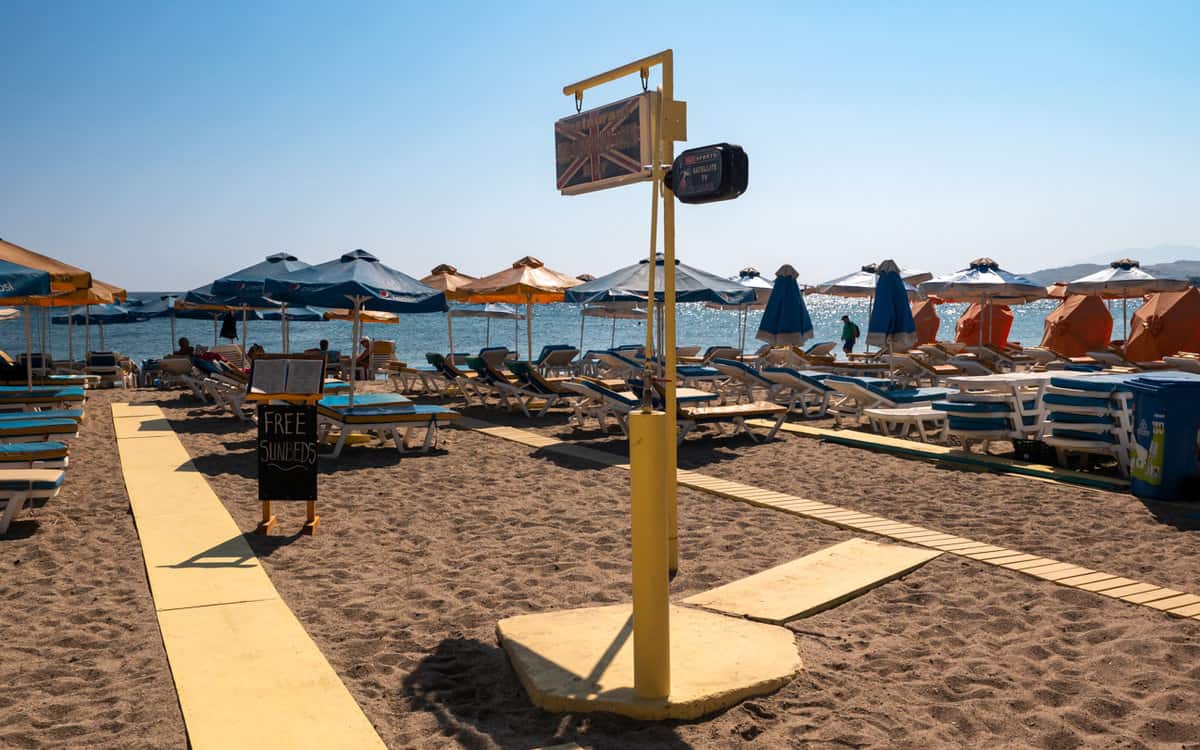 More Chinese Food
With just two evenings left on the island, I was determined to re-visit my favourite restaurants. Tonight was a trip back to Twin Dragon, where I enjoyed some prawn crackers followed by satay chicken and egg-fried rice. The chicken was good, but the sauce wasn't as intensely peanut flavoured as I like. They also added cabbage and chopped up noodles which I found a bit odd, but it was still an enjoyable meal. I'll let you guess where I'm going tomorrow evening…
After dinner, I took a stroll through the main part of Kos Town around the marina and Sitar bar, soaking up the atmosphere and walking off the 1/2 litre of wine from dinner!