Wednesday 8th September 2021
Blue Sky at Last
After nothing but cloudy mornings since my arrival on Sifnos, it was a relief to open my curtains onto a bright sunny day at last! There were still a few clouds cresting the hills that surround Kamares, but nothing compared to the previous few days. The wind had also dropped to a gentle breeze, making it noticeably warmer as I stood out on my balcony.
I ate another decent breakfast at the hotel, then got ready for yet another day at the beach. As I mentioned in yesterday's post, I did consider taking a bus perhaps to Apollonia or Artemonas, but with my parents due here tomorrow, it made sense to wait and show them around instead.
Beach Bound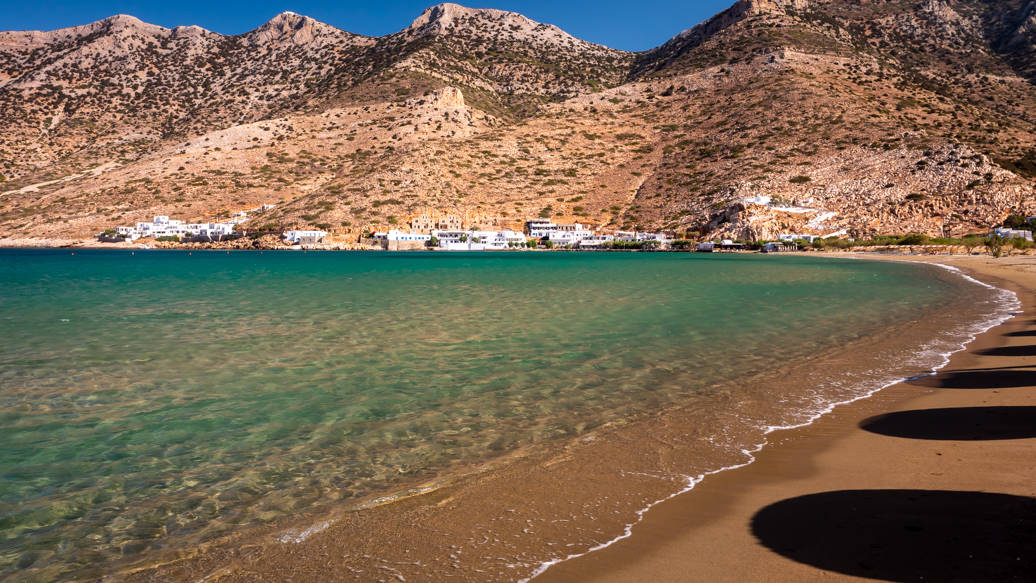 I spent the morning at my (now) usual spot at To Kohyli, but this time I could fully appreciate the sun and maximize my tan as I would soon be heading back to a no doubt gloomy England. My mood was vastly improved by the change in weather (not that I was feeling down, but doesn't sunshine make everyone smile?), so I decided to have a proper lunch at the beach and ordered a burger and chips with a beer. It was pretty decent food if a bit expensive (€9 for the burger and chips).
Needing to digest my heavy meal, I flopped back on the sunbed for another blast of sunbathing, then cooled off with a dip in the crystal clear water. If I haven't mentioned it a thousand times already, this really is my favourite beach in Greece – perfectly clear water, no rocks or seaweed, shallow and calm. It's about as close to an outdoor swimming pool as I think you can get in the ocean.
Mavri Spilia
Towards the middle of the afternoon, I strolled back to the hotel for a break from the sun. Feeling adventurous, I had a look at Google Maps to see if I could find somewhere nearby to walk to for a bit of light exercise and maybe some nice photos. I spotted Mavri Spilia on the map just southeast of Kamares. I realised it was on the hillside straight away, but wasn't quite prepared for the hike it turned out to be…
According to Google, it was less than 2km from the hotel to Mavri Spilia with 338m of altitude gain, so I knew it was going to be fairly hard work. I set off south from the hotel, following the road past the village car park and across the main road. The path begins to climb as you pass the few hotels at the far south of Kamares, and soon enough the road turns into a gravel track and gets steeper still towards the foot of the tall hills that surround the village both north and south.
I got a bit lost trying to find the correct path around a small building, but eventually found my way onto the higher ground behind it. This is where the fun really starts!
From here, the narrow track weaves its way up the hillside in a fairly typical zig-zag pattern. Parts of it are relatively flat, while others are quite steep. The path is narrow and mostly gravel so it was a bit nerve-wracking in places – I'm not great with heights and didn't fancy losing my footing and sliding off the side! One point, in particular, about halfway up it looked as though part of the path had slipped down, leaving only a gravel slope to cross. I contemplated turning back, but something made me want to reach the top now I'd got this far. In hindsight, it might've been silly given that I was on my own and nobody knew where I'd gone, but that's what adventures are all about, right?!
I did eventually make it to the top (as you probably guessed, or how would I have written about it!). The path got easier past halfway and the views were pretty awesome: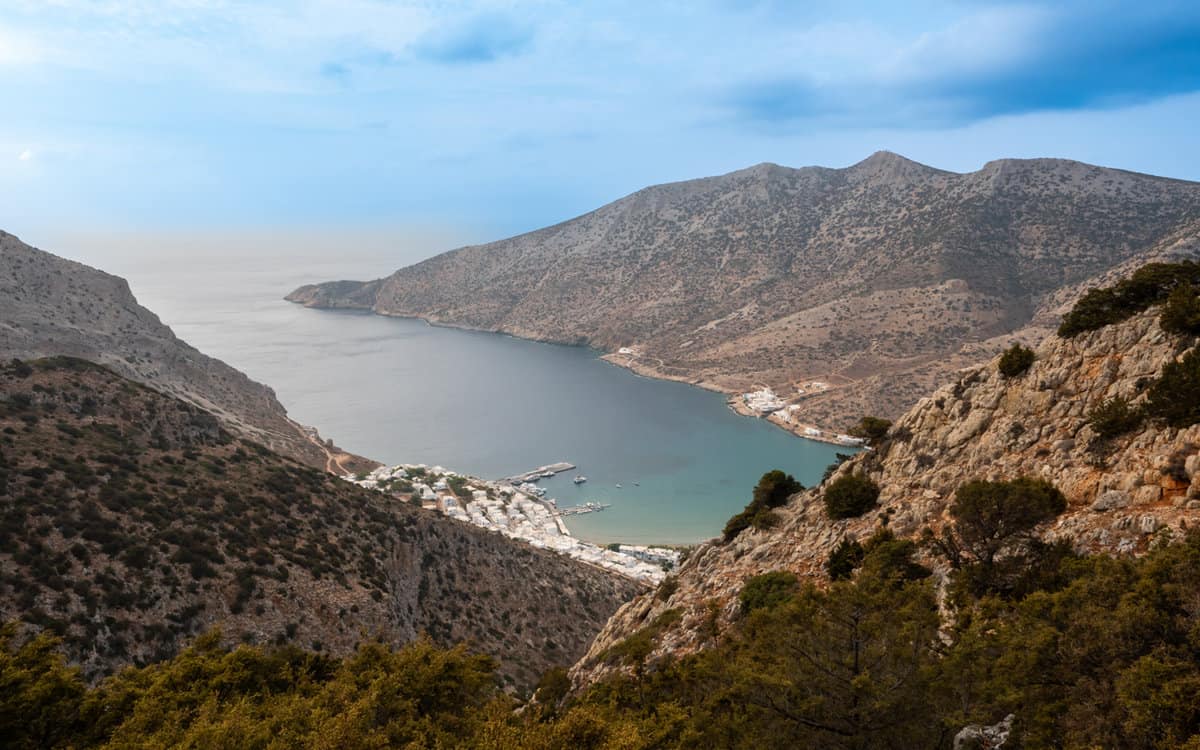 Mavri Spilia itself is set slightly back from the hillside and is a touch disappointing as far as historical sites go: it's really nothing more than a pile of rocks with the hint of an old structure long collapsed.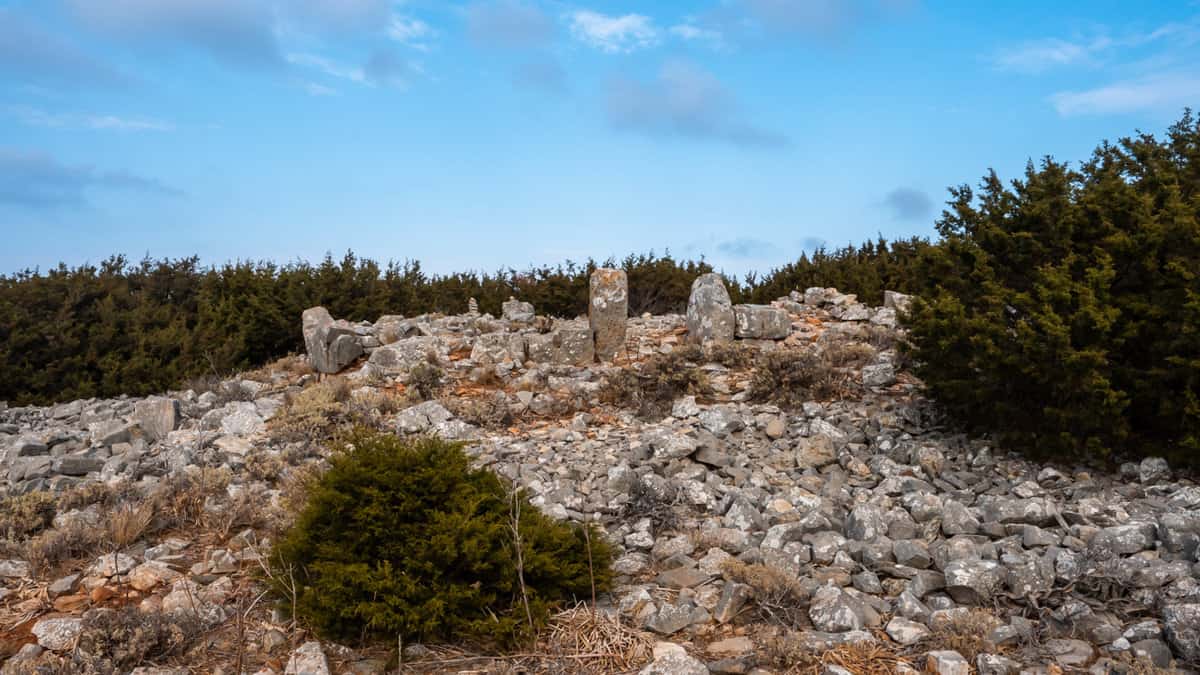 It didn't bother me much, though, as the main point of the hike was to get some exercise and explore the local area. There is a path that continues east/southeast from here and I believe it ends up in Apollonia. I just turned back and made my way down the hillside the way I'd come from.
I was a bit concerned that getting down would be even more tricky than coming up had been, but perhaps I felt more confident knowing that I'd made it already and consequently it didn't seem as bad.
Dinner Time
I returned to the hotel about 6, having booked a table at the hotel restaurant for 7:30. I showered, then chilled out for a bit before going downstairs to the courtyard to eat. The food was excellent, though I was disappointed to find that they had sold out of Moussaka. I went for a chicken dish instead with a tomato and herb sauce. For dessert, I had a delicious chocolate mousse that was surprisingly light and nowhere near as sickly as it looked.