Tuesday 27th July 2021
Less Sightseeing, More Sunbathing
I had seen all of the sights in Rhodes Town that I wanted to yesterday, so I wasn't sure what to do with myself today. My first thought was to take a bus down to Pefkos to see if I would recognise the resort from my first visit over 30 years ago – unlikely, but you never know! However, the bus timetable suggested it was quite a long journey and I wasn't sure it would be that worthwhile. Instead, I decided to visit a more local beach within walking distance of the hotel.
After another decent breakfast, I got my beach gear ready and walked northeast to Elli beach. As I had expected, the beach was pretty crammed with sun loungers, though it was still early enough that most of them were empty. I picked a quiet spot towards the back of the beach and set about catching some sun for a few hours. When it got too hot, I had a dip in the sea which was nice and refreshing, though it gets deep quite quickly.
At lunchtime, I left my towel on the sunbed and walk part of the way back towards my hotel as I'd seen a nice looking Asian restaurant on my way down earlier called My Thai. I had vegetable spring rolls to start, followed by sweet and sour chicken with boiled rice. It was tasty, though a tad on the expensive side.
Easy Afternoon
I spent a couple more hours back at the beach, before packing up and returning to my hotel around 3 pm. After a cool shower, I spent some time finishing off my Karpathos YouTube video (see here, video is at the end of the post) and booked my next accommodation: 2 nights at the Apollo Studios on… Tilos! I'll be heading there tomorrow afternoon via a small ferry from Kamiros Skala on the western side of Rhodes.
Another Decent Dinner
In keeping with the theme of good food on Rhodes, I went to a taverna called Burratino – again not far from my hotel – and had an excellent meal: fettucini pollo al forno for main, followed by a rather sickly-sweet but delicious chocolate calzone for dessert!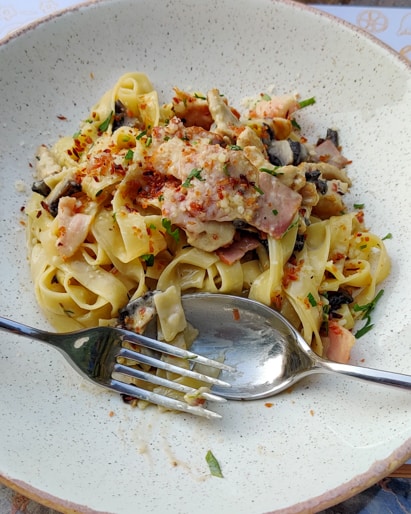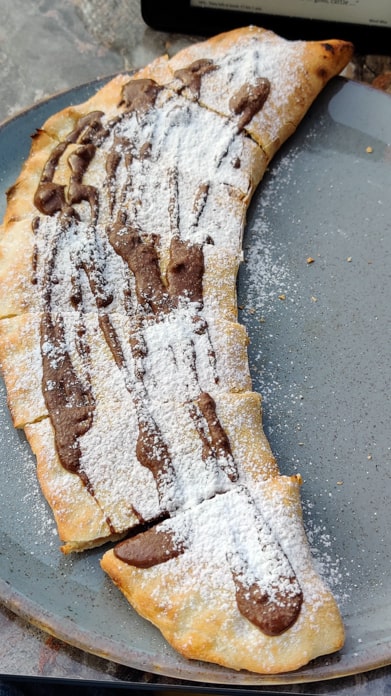 YouTube Video
You can find a YouTube video of my time on Rhodes below, enjoy!