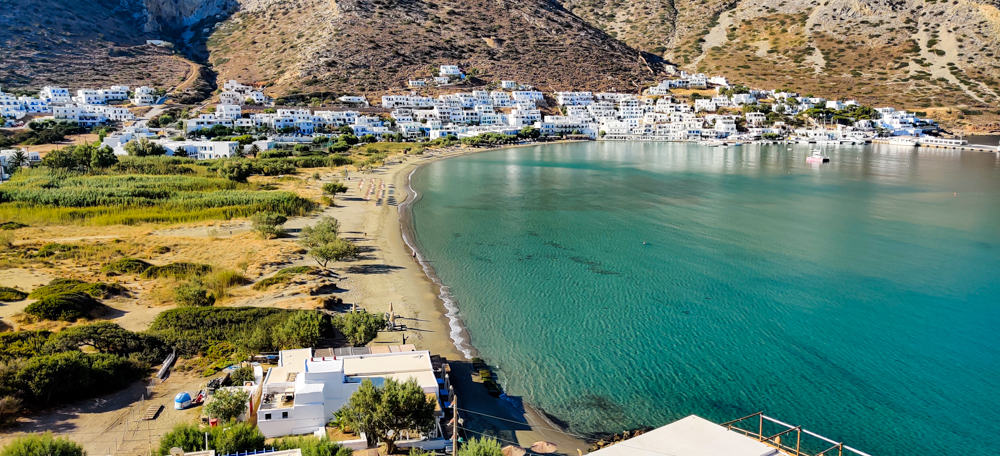 About Greece Travel Guide
Mission Statement
I set up Greece Travel Guide in 2017 to share my passion for this beautiful country. Its climate, culture, variety and relaxed attitude make it a truly unforgettable holiday destination, and each year I look forward to at least one trip back to what has become a very special place for me.
Through this website, I will share with you my experience, advice and reviews of the places I visit in the hope that it allows you to make your time in Greece as good as it can be.
Please consider following me on Instagram and subscribing to my YouTube Channel, and if you have any feedback on my content, either leave a comment on the relevant article or contact me directly.
As a small, independent content creator I am grateful for any support you may wish to offer. You can support me regularly via my Patreon, or make single donations via Buy Me A Coffee 🙂 .
My History with Greece
My first experience of visiting Greece was a family holiday to Rhodes back in 1990, when I was just 8 years old. I have lasting memories of hot sunny days at the beach, swimming in the sea and playing around on the hot sand. These blissful days were followed by warm evenings eating generous portions of great food, served by happy and welcoming locals proud to introduce visitors to their beautiful island.
I'm sure Pefkos has changed significantly over the 30+ years since my first visit, but I'm pleased to say that Greece itself still retains the unique charm and sense of relaxation that I remember all those years ago. Each time I step off the plane and take a deep breath of the warm, fragrant air, I have a sense of being at peace that is hard to find anywhere else in the world.
I can't claim to have visited every island – there are over 150 inhabited ones to choose from – but over the past three decades I have been to:
Corfu
Halkidiki
Iraklia
Kefalonia
Lesvos
Thassos
Tilos
Zakynthos
Many of them on multiple occasions. While several of them are considered tourist hotspots, a lot of my more recent trips have been branching out to less well-known islands. Each time I visit, I gain new perspectives and insights into the country and its inhabitants and get to see and explore new places in a way that never gets boring.
My Trip Reports
Since starting this website, I've documented all of my Greece trips with (mostly) daily blog posts. You can find them linked at the top of the page under the Trip Reports menu heading, but I'll describe them here too:
This was my first island-hopping experience back in 2017. I managed to fit a lot of islands into 18 days – too many really – but the first three (Andros, Tinos and Mykonos) were with my friend Ed who only had a few days available to travel, so we crammed them together and were only on Tinos and Mykonos for one night each.
Mini Cyclades 2018: Mykonos (inc Delos), Naxos (x2) and Koufonissi
In 2018, I had another opportunity to visit Greece with my friend Ed, though again he would only be around for the first 4 days. Flying direct to Mykonos from the UK allowed us to jump straight into the Cyclades and from there we visited Naxos and I continued onto Koufonissi after Ed's departure.
A slight lack of planning saw me return to Naxos for a few more nights before taking the ferry to Mykonos for my flight home. It was a good trip, but in hindsight, I should have found an alternative to Naxos for the final few days – Paros would have worked.
Amorgos 2019: Mykonos, Naxos and Amorgos
Whether this trip counts as 'island-hopping' really depends on your definition: we never actually stayed overnight anywhere other than Amorgos! We flew into Mykonos again for convenience and had to stop a few hours on Naxos to make our connecting ferry to Amorgos, so we did technically set foot on 3 different islands during the trip…
It was my shortest trip so far, but this time Ed was with me the whole time. We spent 3 nights in Aegiali and two in Katapola and had a great time exploring Amorgos. The trip was also earlier in the year than I usually travel to Greece, setting off at the very end of May 2019. As a result, the island was pretty quiet and the weather, though sunny, wasn't as hot as I expected but made for ideal hiking conditions.
In case you hadn't noticed, I have a slight fascination with the Cyclades! Plus, it's so easy to island-hop there that I couldn't resist going back again just a few weeks after returning from Amorgos. This time, instead of Ed, my girlfriend came with me so there was a bit less focus on hiking and more on relaxation!
We flew into Santorini for 3 nights, which I enjoyed a lot more than my first visit in 2017 – having company helped – then onto a new island, Folegandros, for a further 3 nights. We both really enjoyed it there: lovely accommodation and some great food. For the last leg, we spent 6 nights on Naxos, which was its usual excellent self. Unfortunately, the trip ended on a bit of a sour note as we got stuck overnight on Mykonos when our flight back to the UK was delayed due to bad weather over Gatwick.
Western Cyclades 2020: Milos, Sifnos, Serifos, Syros and Andros
Despite travel restrictions due to the Covid-19 pandemic, I was lucky to fit a 16-day trip to Greece in early September 2020. It was another Cycladic adventure, but, with the exception of Andros, all islands that I'd not visited before.
I flew into Athens and took my first Greek internal flight to Milos after realising it was a lot easier and faster than taking the ferry from Piraeus. I then hopped to Sifnos – now my favourite Greek island – before visiting Serifos and Syros. I did all this on my own, then met Ed on Andros for the last few days.
After several years of practice island-hopping with a variety of short and longer trips as described above, I finally decided to quit my full-time job and spend an extended period travelling around Greece. This turned out to be a 73-day odyssey starting on Crete, passing through the Dodecanese and – of course – into the Cyclades again. Though I revisited several islands from previous trips, I also saw a lot of new places: Karpathos, Tilos, Kos and Sikinos, plus parts of Crete that I'd never been to before.
It was an amazing experience, so much so that I'm about to embark on a similar journey in 2022… watch this space!
Yammas!