Friday 16th July 2021
Another Morning Run
It was time for some more cardio, so for the last time (in Palaiochora, anyway) I got up just before 7 am, put my running gear on and headed out for a slightly more relaxed run – I've got a busy day travelling today, so didn't want to exhaust myself too much!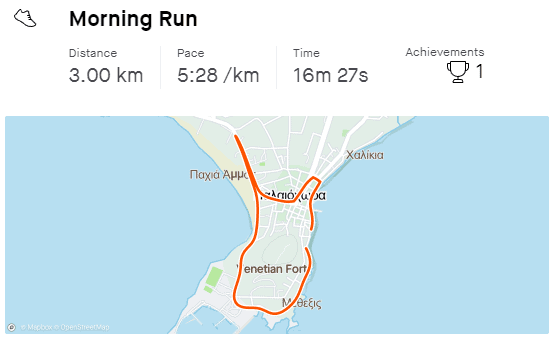 I mostly followed the same route as I'd used a few days earlier, except I took a slightly different turn in the village towards the end so I would finish the 3km closer to the hotel.
Parting Ways
Mum and Dad's return flight was at midday, so after breakfast, we loaded our luggage into the hire car and checked out of the hotel just after 9 am. We stopped by the bakery on the way out of Palaiochora so Mum and Dad could buy a sandwich and some small water bottles, then began the 90-minute drive north to Chania airport.
After saying our goodbyes outside the terminal building and wishing them a safe flight home, I hopped back in the car and set Google Maps navigation for my next destination… Plakias!
Spili and Plakias
My route from the airport looked something like this: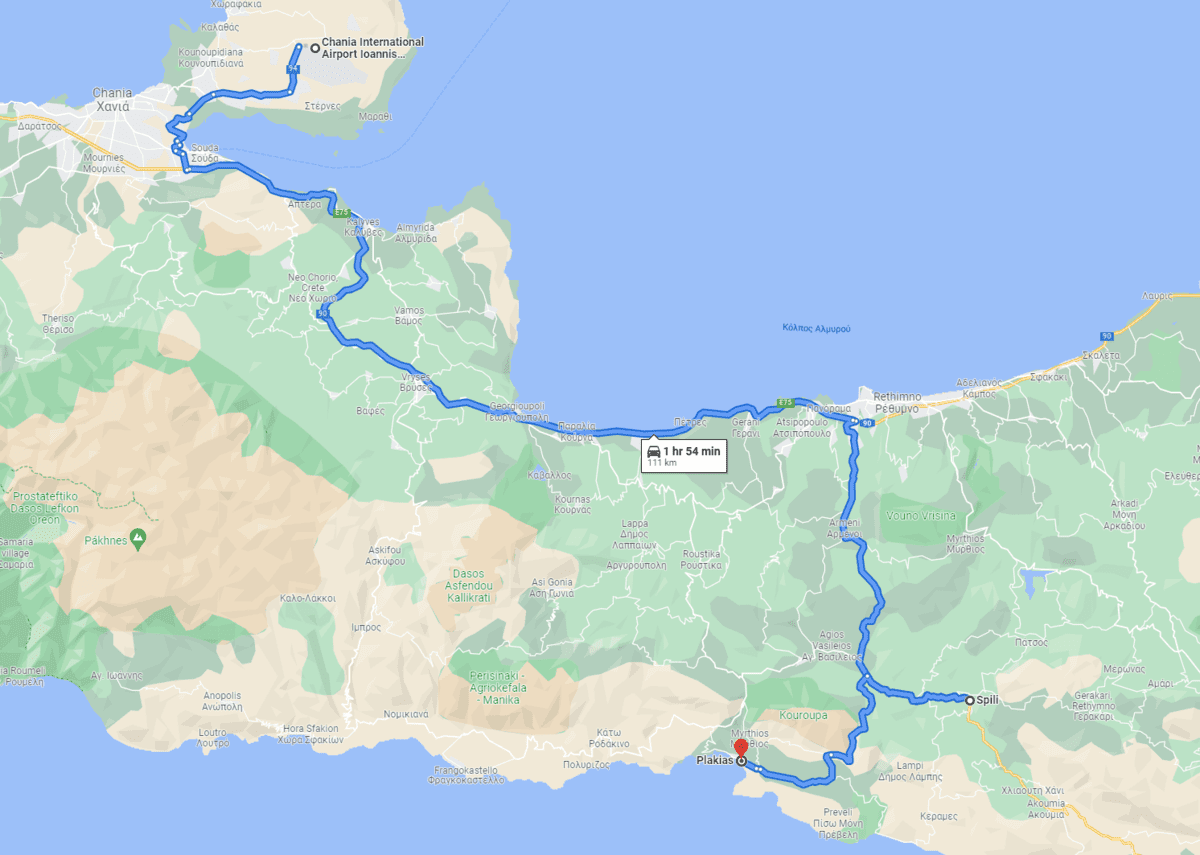 The majority of the route took me east along the northern coastal highway, one of the best roads you'll find anywhere on the Greek Islands. At Rethymno, I turned south and the road became more twisty as I moved inland. Rather than head straight to Plakias where I would be spending the night, Mum and Dad had recommended I check out Spili on the way. It's a small village famed for its lion-headed fountains: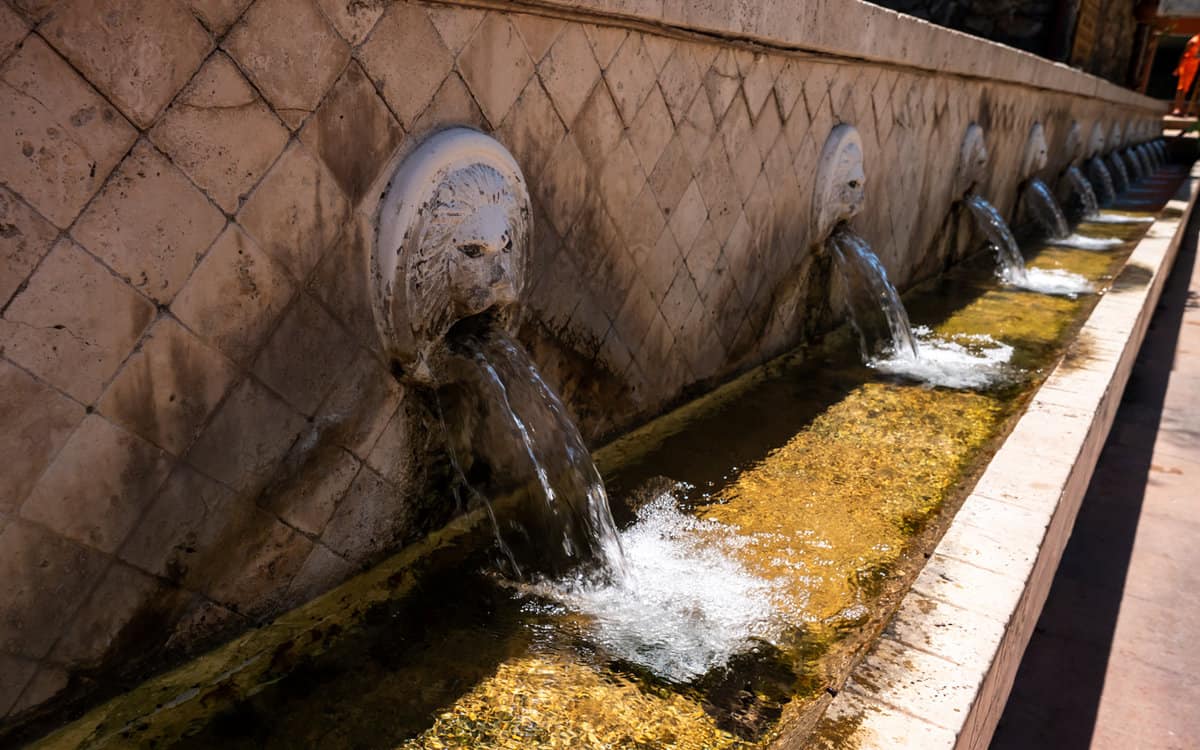 Spili also has a nice selection of little shops and cafes, so it made for a nice location to have a break from driving and a light snack lunch as well.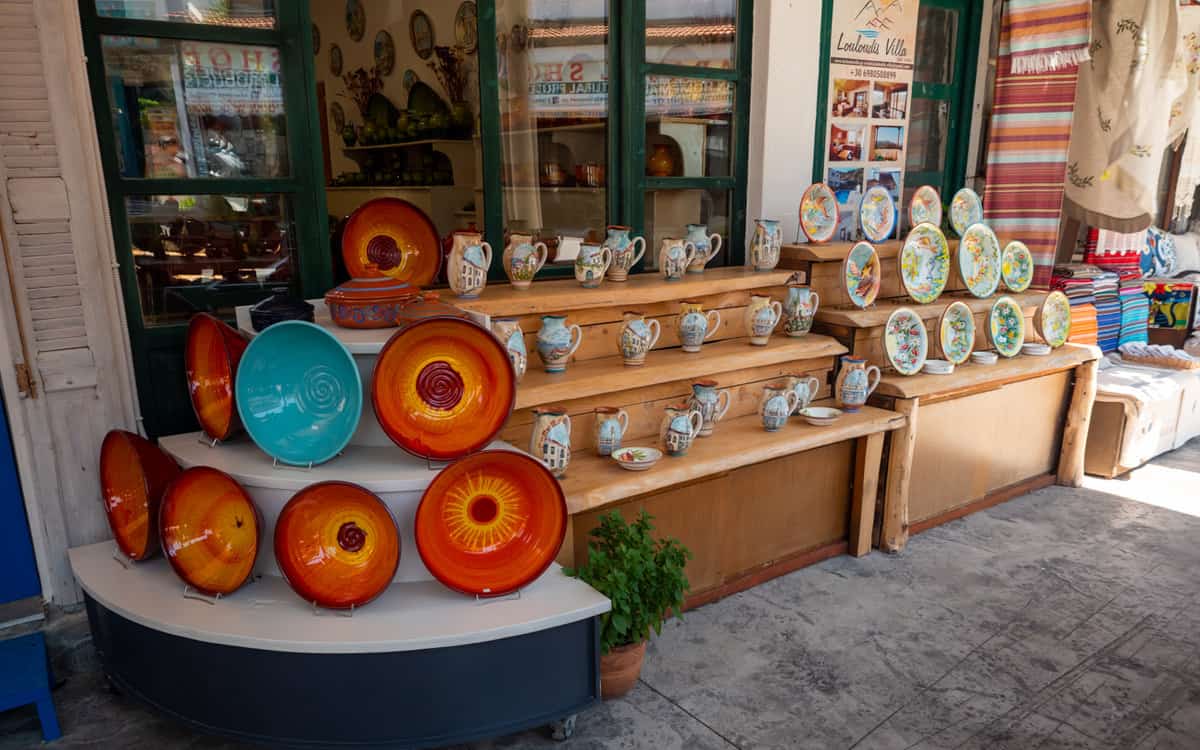 Next Hotel
My accommodation for tonight was the Galini Beach Hotel, situated in a nice central location in Plakias just off the northern end of the main town beach. I arrived a little early to check into my room, so I left my suitcase and bag in the car and had a stroll along the road that runs behind the beach, stopping for a nice cold beer at one of the many tavernas.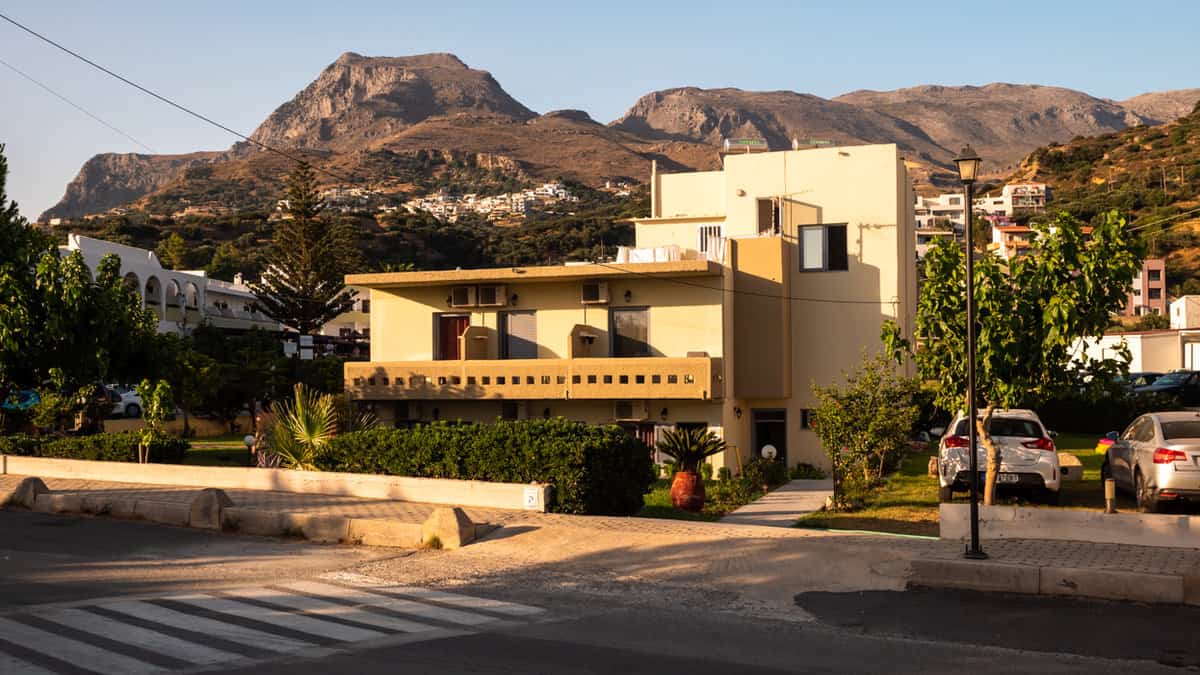 I returned to the hotel just after 3 pm and was able to get into my room, so I quickly changed into my beach gear and headed out onto the sand in search of a nice spot to do some sunbathing. The beach is very long and mostly coarse sand, with a few pebbles mixed in. There are various sunbed spots along the beach, but I ended up just throwing my towel down on the sand and making do without any shade – it was getting towards late afternoon and the sun wasn't too hot.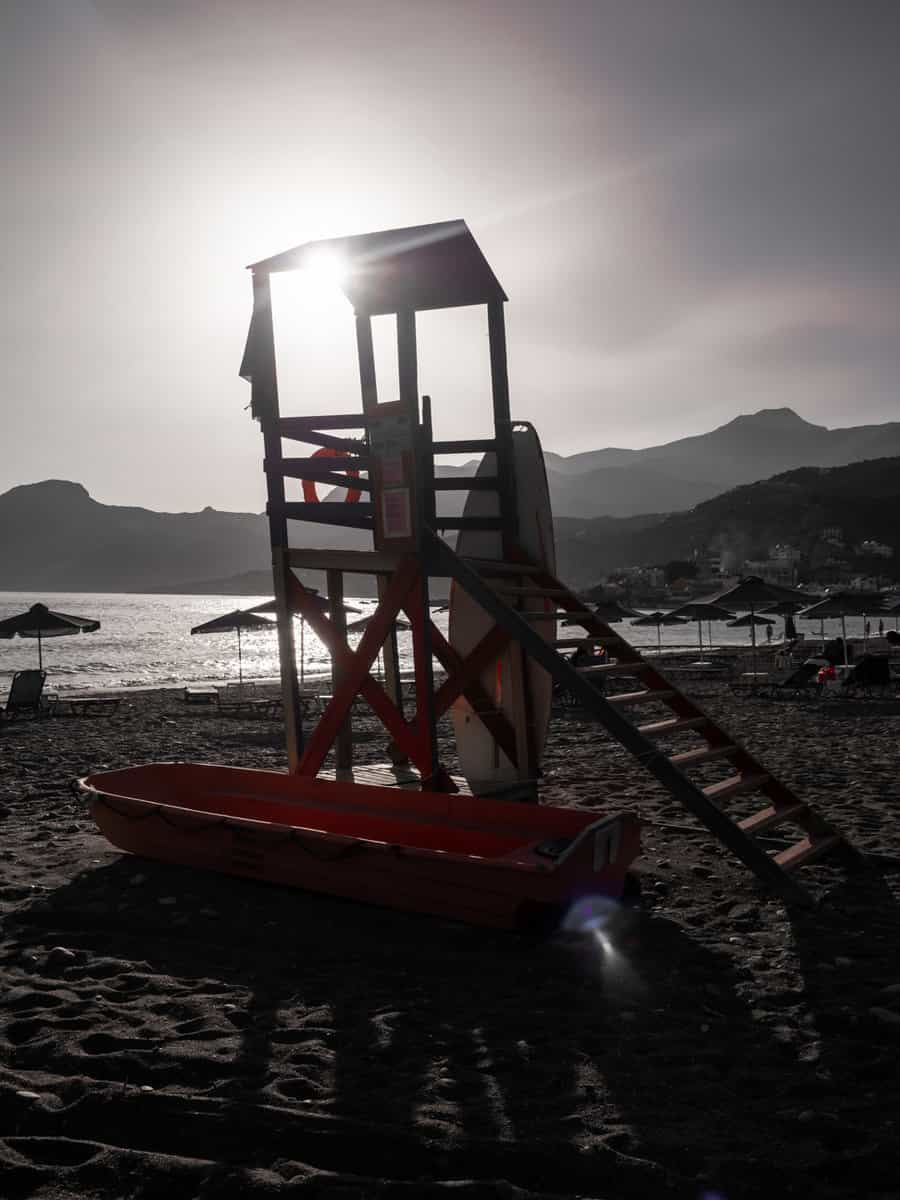 First Solo Evening Meal of the Trip
I got back to my room just after 6 pm, showered and changed, then went back out to take some photos and videos for this blog and my next YouTube video. I dropped the camera back in my room so I didn't have to carry it with me to dinner, then set off in search of a nice taverna for my first solo evening meal of the trip. I've never had a problem eating alone, but it does take some getting used to – my Kindle is my companion here, and I enjoy reading a good book between courses, with some people watching thrown in.
My taverna of choice was a place called Kri-Kri towards the northern end of the village. I had a delicious meal, starting with some garlic bread, followed by a 'charcuterie' pizza topped with barbecue sauce, meat and cheese. After the food, I had a stroll up and down the main road to get a feel for the resort, then headed back to my hotel to review my photos and videos from the day's travels, before going to bed.