Wednesday 2nd September 2020
Early Start to Stansted
My 2020 Greece trip began with an early Ryanair flight from Stansted airport to Athens. Arriving at the airport in plenty of time – despite my correct prediction that it would be quiet due to Covid and the resulting reduction in air travel – I was through bag drop and security in a matter of minutes. With few shops or restaurants open, I headed straight for the boarding gate, face mask and headphones on, ready and excited to get airborne and Greece-bound.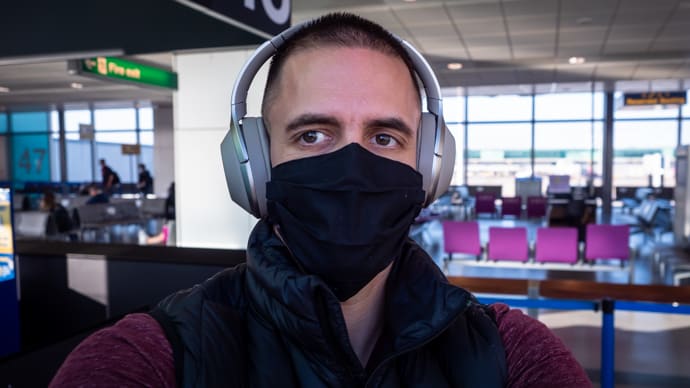 There are benefits to travelling during a pandemic: our flight took off on-time and there were several vacant seats on the plane, including the one next to me. A rare opportunity to experience a Ryanair flight without my legs feeling cramped up and swapping arm sweat with the person next to me!
Athens and Connection to Milos
I was a bit nervous at the prospect of being pulled aside for a random Covid test on arrival at Athens airport, but I needn't have been. I wasn't tested and, as far as I could tell, neither was anyone else on my flight. With that stress lifted, I felt far more relaxed as I went to collect my suitcase and head back through to the departure lounge for my Milos connection.
As part of my Sky Express internal flight, I had access to their 'executive lounge' which sounded like a good place to spent the next 3 hours. I wasn't sure what to expect though, having read some pretty negative reviews online, but either they were being overly critical or the place has been revamped recently, because it turned out to be really rather nice!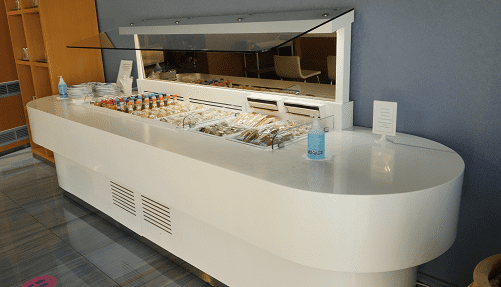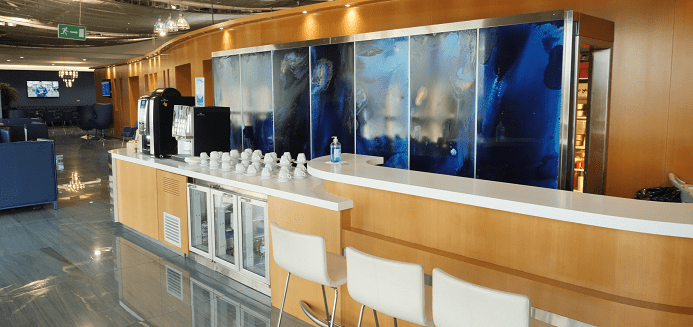 As there weren't many people in the lounge and I was eating and drinking, it also gave me an opportunity to shed my mask for a few hours which was quite a relief. Not to mention the beer, soft drinks and cake went down very nicely indeed!
At 17:30, I made my way to the boarding gate ready for the 18:15 departure. The flight wasn't full and we got away on time. It was quite an experience riding in a small propeller jet, but not as scary as I had imagined.
Touch Down on Milos
The flight was quoted as 45 minutes, but we were barely airborne half an hour before touching down on the tiny airstrip on Milos. I had finally arrived!! It took a few minutes for the hold luggage to appear on the tiny carousel in the equally tiny terminal building, but I was soon waving at a taxi driver who stood holding a card with my name on it – courtesy of the helpful manager at Venus Studios, my accommodation for the next five nights.
The taxi ride took about 10 minutes, then I was carrying my luggage up the steps and into my apartment.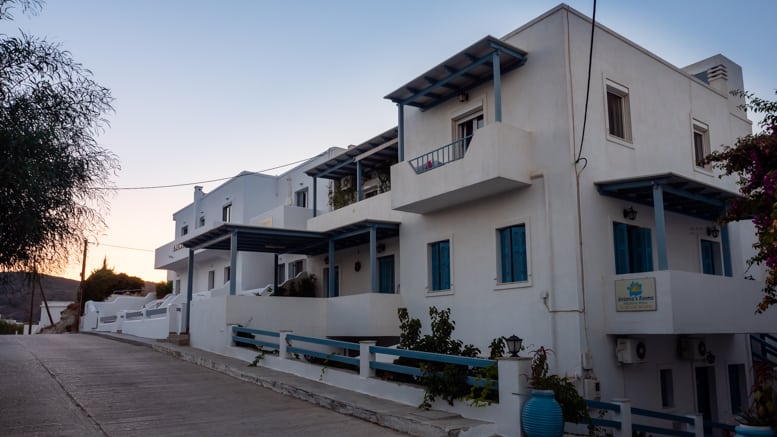 The unit was basic, but fairly modern and with plenty of amenities including a kitchenette, decent fridge and a lovely bathroom. I unpacked a few essentials and headed out, excited – and hungry – to see what Milos would be like!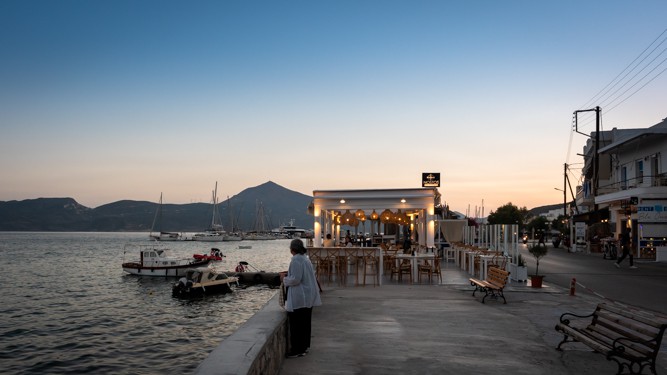 After a lovely stroll along the seafront all the way to the harbour, I settled on a taverna called O Petrinos and enjoyed a mushroom risotto, with bread and hummus as an appetizer, and washed it all down with 1/2 litres of house wine: holiday mode activated!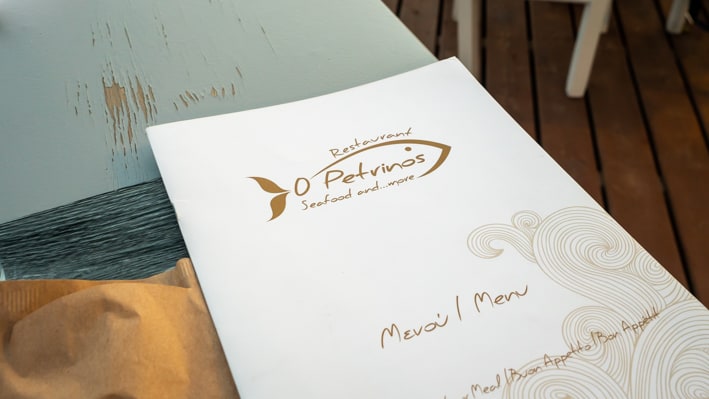 Feeling more than a little tipsy, I sauntered back to the harbour area to see what the atmosphere was like. It had gotten quite a lot busier in the time I had been eating, with quite a buzz from the many tavernas, cafes and shops that make up the central hub of Adamas tourism.
Rather tired from my long day of travels though, I settled on an early night, stopping at a supermarket on the way back to my accommodation to pick up some water and biscuits to snack on during my stay.
By 10pm, I was tucked up in bed, exhausted but happy and full of excitement for the coming days.