Thursday 17th September 2020
Morning Plans
Having decided to leave Syros today instead of tomorrow, I went down to breakfast and told the staff at reception I would be moving on a day early. I then sat down to eat and had a much nicer experience than yesterday: refills of coffee, a toasted sandwich and even some fresh fruits at the end.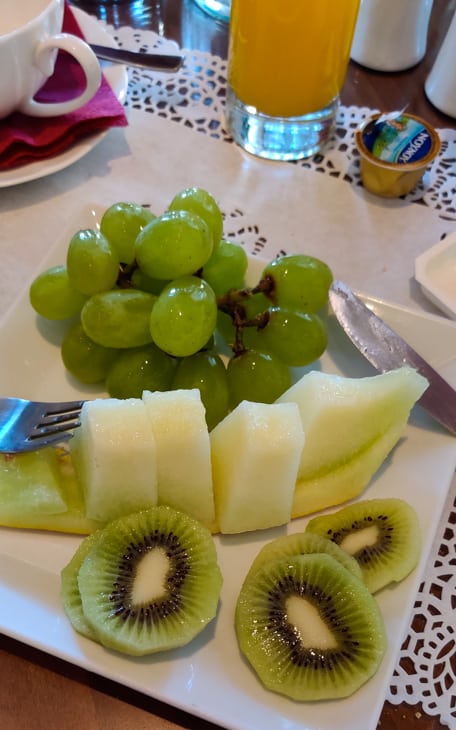 My ferry to Andros via Tinos departs at 11:30, so I spent a bit of time in my room and then packed ready to check out for 11. I'd been in touch with Ed who was pleased to be welcoming me a day early, offering to pick me up in a car he'd decided to hire for the next few days.
Ferry Hopping
My trip to Andros was actually two separate tickets: one from Syros to Tinos, arriving at Midday, then a second ferry to Andros departing at 14:00. Arriving on Tinos, I wheeled my luggage round to the main harbour area in search of somewhere to have lunch and chill out for 90 minutes until it was time to return to the port for my next ferry.
The place I ended up was called Lookoomades, where they specialize in… you guessed it.. Loukoumades! (Similar to doughnuts but ball-shaped) Located next to the small roundabout that leads up to the famous Panagia Evangelistria church, it's a good spot for some people watching: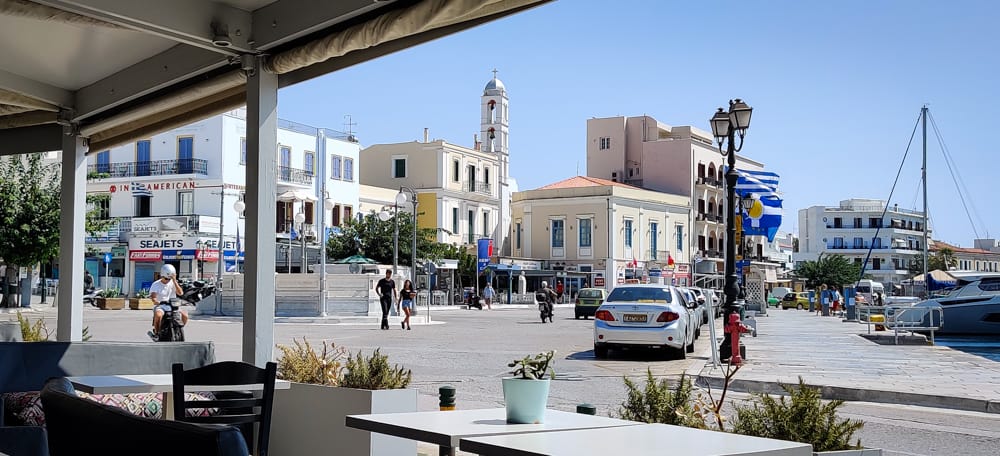 Soon enough, I was back on board and heading for Andros! It's been three years since my last visit – the first island of my very first island-hopping Greek holiday – so it has a lot of special memories for me. We only stayed two nights last time, so I was even more excited to be spending 4 nights this time around.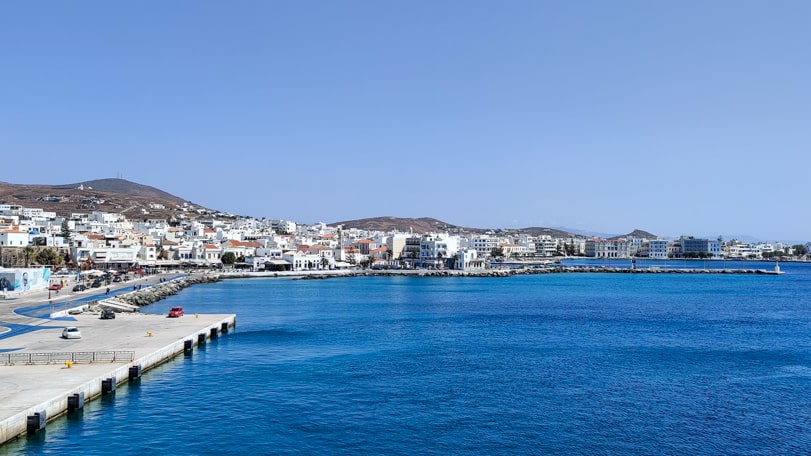 Reunited with Ed
90 minutes later, the ferry docked in Gavrio and I found Ed waiting by his little rental car.
Our accommodation for the first night was a budget hotel on the outskirts of Gavrio called Ostria Hotel & Apartments. It only took a few minutes to get there in the car and I was soon checked in to a fairly large, if basic, room next door to Ed.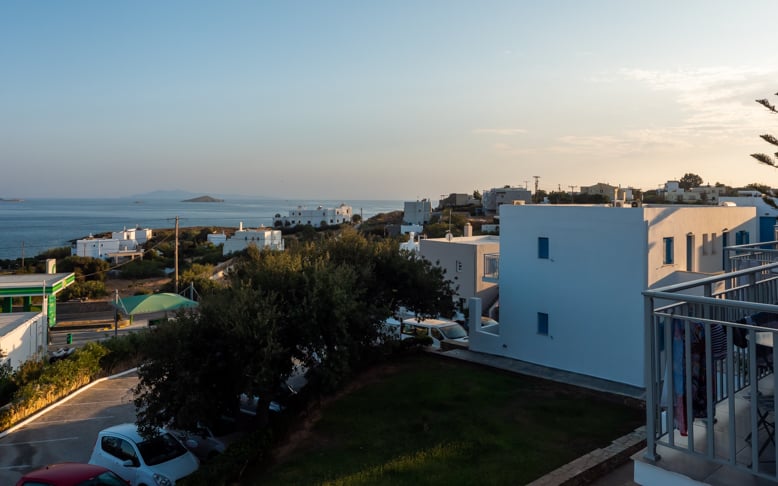 Despite costing only €32 for the night, the hotel has quite a nice pool and decked sunlounger area behind reception, so we spent a couple of hours there catching up on our respective trips so far with a few cold beers for good measure! We also discussed plans for the coming days, especially some contingency arrangements as the weather forecast was looking quite mixed.
Pizza Memories
For the evening, we strolled down into Gavrio and walked most of the way around the bay just to pass some time before dinner.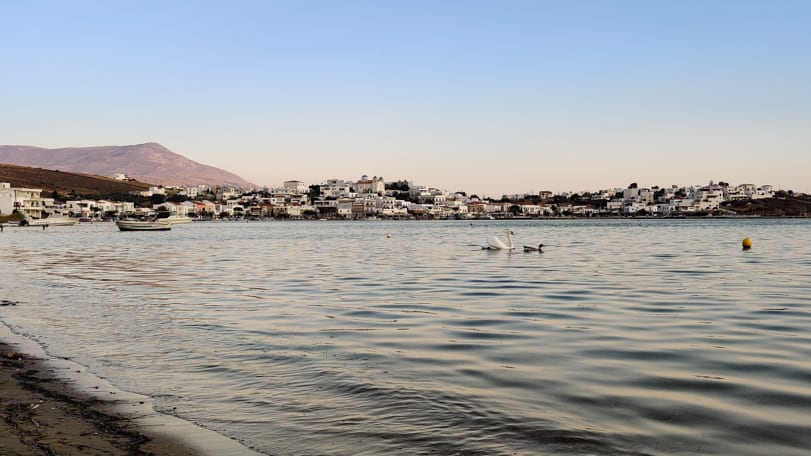 There was only one destination on our mind for food: Pizza Memories! This was – you guessed it – a pizza restaurant, but with special memories (no pun intended) for us: we had eaten here on the first night of our 2017 trip and really enjoyed it (the litre of wine probably a contributing factor!). The food did not disappoint second time around: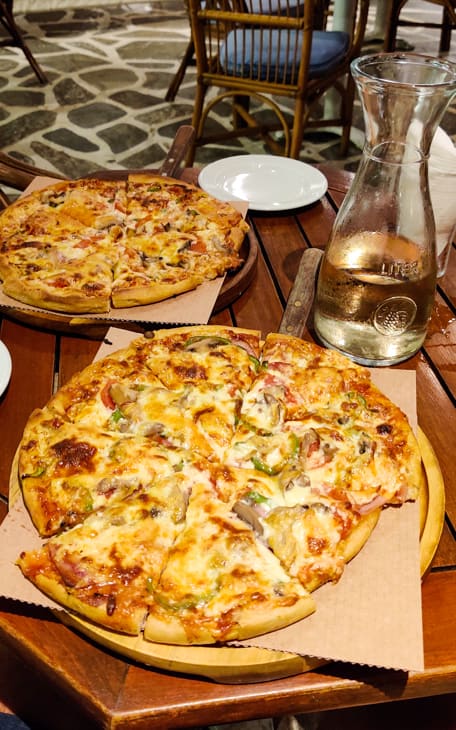 Feeling much happier than I was yesterday, we ambled back to our rooms and slept off all those calories.