Review Rating: 5/5
Date of Visit: July 2021
After a disappointing few nights at Captain's Hotel, I was determined to find better accommodation in Kos Town that wouldn't totally blow my £50 per night budget. I spotted Hotel Sonia fairly quickly on Booking.com but disregarded it as the price was too high. It was also further from the beach and had no pool, so I had mixed feelings as to whether it would be the right choice for me anyway.
When I struggled to find any alternatives that were cheaper or had such positive reviews, I decided to contact Hotel Sonia directly to see if I could negotiate a better price. We exchanged several emails and eventually settled on a price which gave me a room including breakfast for €60 per night. It was still over my budget, but only by a fraction.
After an initial 5-night stay, I was totally sold on the hotel. The rooms are lovely, the owner and his family exceptionally friendly and the breakfast was the best I'd had at any hotel on my trip. The location turned out to be excellent, too: just behind the main harbour road with easy access to lots of tavernas, shops and bars but situated on a quiet street with hardly any through traffic. Yes, the walk to the beach took longer but we're talking 10-minutes instead of 5, so nothing to complain about really.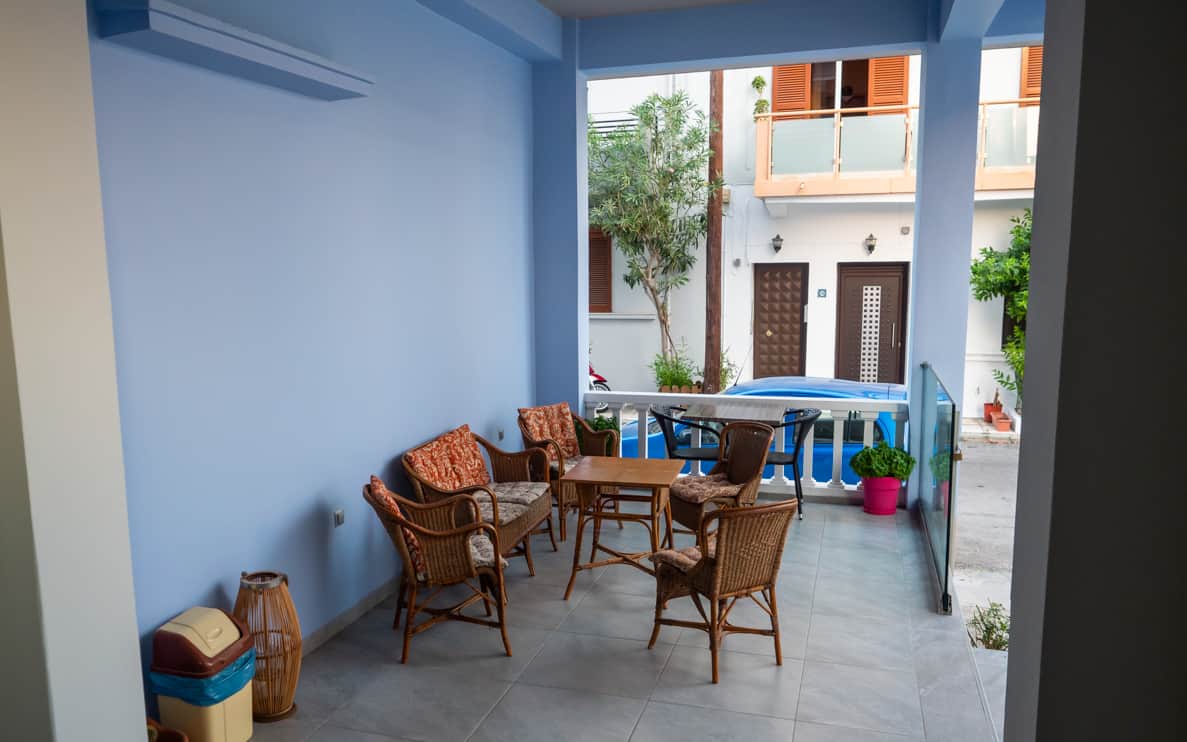 I briefly relocated out of Kos Town and spent 4-nights down in Kefalos just for a change of scenery, but after getting a bit bored in such a quiet resort, I contacted Hotel Sonia again and was pleased to find they could accommodate me for what turned out to be another 10-nights! I changed rooms a few times to fit around their existing bookings, but as I was travelling solo, this wasn't much of a hardship and it gave me the rare opportunity to sample several different rooms at the same hotel. All of the rooms I stayed in were of a similar excellent standard, though naturally, the deluxe queen room was by far the best, with a bed almost as comfortable as my king-size mattress at home!
Overall, Hotel Sonia is a fantastic hotel in a great location that's perfect for exploring Kos Town. I've already booked to return in 2022!