Review Rating: 4.5/5
Date of visit: September 2021
Having first visited Sifnos in 2020 and fallen in love with the island, to say I was excited to return would be a huge understatement. On my previous trip, I stayed in Kamares with its convenient access to the ferry port and – more importantly – the best beach on the island (in my humble opinion, anyway).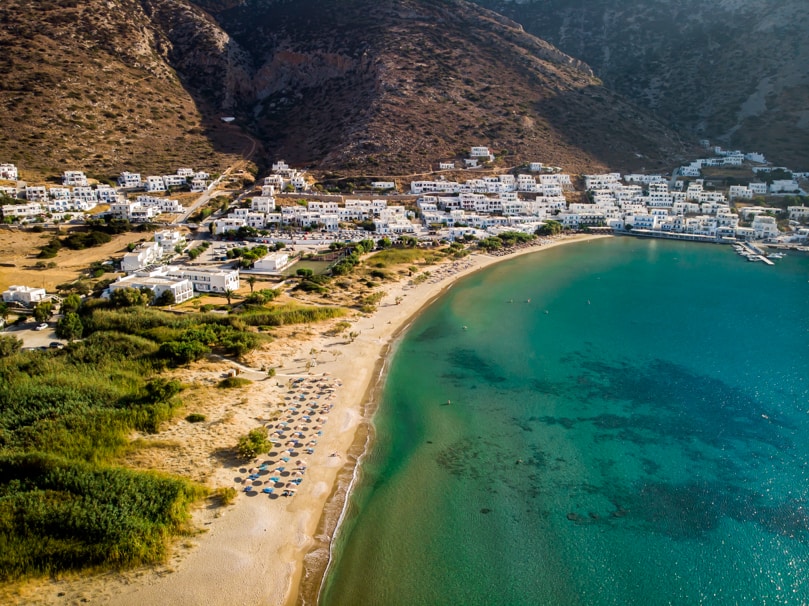 Last time around, I enjoyed my stay at Hotel Kamari and seriously considered returning, but this time my parents – who were joining me from the UK, while I've been travelling around Greece for the past two months – had booked a room at Hotel Boulis and got a great rate. I knew the hotel's location was excellent: right behind the beach in its own spacious surroundings, but just a few minutes walk from the many tavernas, shops, cafes and bars that line the main street of the resort.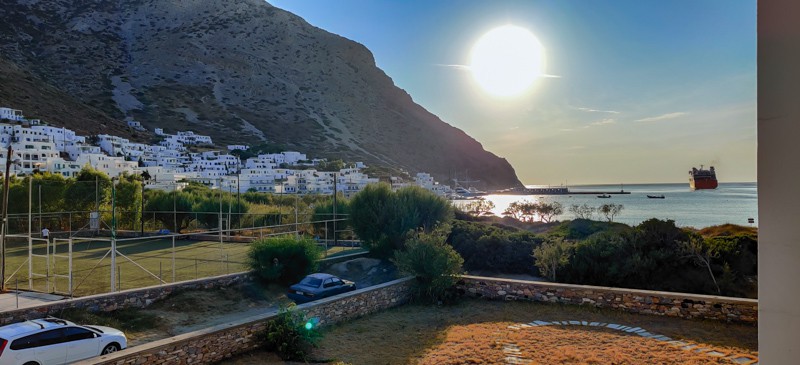 My room, 224, was on the second floor with a lovely view from the balcony over the resort and beach (see above). The room itself was nicely furnished, albeit in a fairly plain traditional style. It was clean though, and everything worked as expected with a good shower and decent air-conditioning.
Breakfast wasn't included in the room rate, but for €6 you get a decent buffet selection (with *real* Greek yoghurt), tea, coffee, juice and the usual variety of bread, cakes, cold meats, cheese and salad bits. This can be enjoyed outdoors in the courtyard that also serves as the setting for their highly-rated restaurant, Kafenés, which offers bistro-style mezedes and full meals. The menu is fairly small, but all ingredients are sourced locally, mostly from their own gardens, and the food is delicious.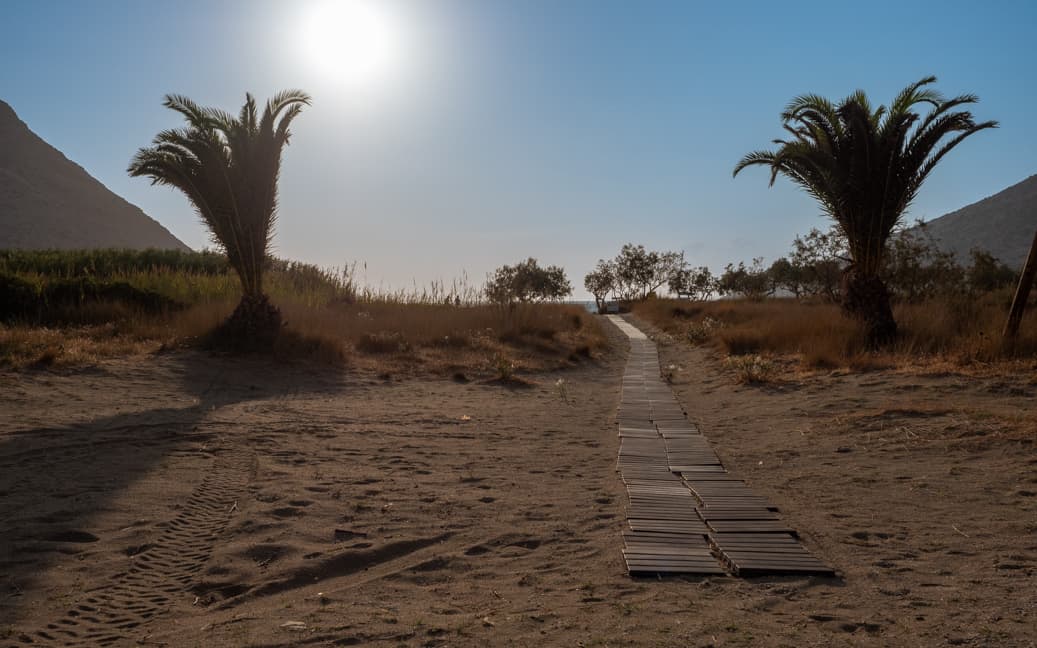 The hotel's lack of a pool could be seen as a missed opportunity but with the amazingly clear waters of Kamares beach just a few yards from the hotel grounds, you don't really need one. There is ample parking outside and the staff are very friendly and welcoming.
I would have rated it a full 5*, but for this, I think the rooms could benefit from a bit of refurbishment just to modernize them, but I'm being picky here and the hotel is otherwise superb and definitely worth considering if you decide to visit Sifnos – and you definitely should do that!