If you're planning a trip to Greece involving one or more sea crossings, you might be thinking of booking your ferry tickets before you travel. Here's five good reasons why you shouldn't:
1. Ferries are rarely, if ever, full.
The most compelling reason to book tickets in advance is to guarantee your spot on the boat. But Greek ferries are almost never full, so this is rarely necessary. I would only advocate booking in advance for high-speed ferry services in peak season (July and August) and on the most popular routes.
If you're planning to travel by conventional (car) ferry, these are huge and have plenty of room on the open decks for hundreds of passengers.
2. There are no discounts for booking early.
Ticket prices are set and approved by the Greek government. In some cases, they are also subsidised to ensure affordability for locals, who depend on regular ferry services to get them around. As a result, there are no savings to be had by booking early, and in fact, you are likely to pay more using online ticket agents who may add booking fees to the price you pay.
4. Reservations are not e-tickets.
Booking in advance would be useful if you could turn up and board the ferry using your booking confirmation, but this isn't how the system works. If you book in advance, you still need to visit a ticket office and get printed tickets using your reservation details. So no time saving there. In fact, you will often find ticket offices will charge a nominal fee (1-2€) to print your tickets, making them even more expensive on top of any booking fees you may have already paid.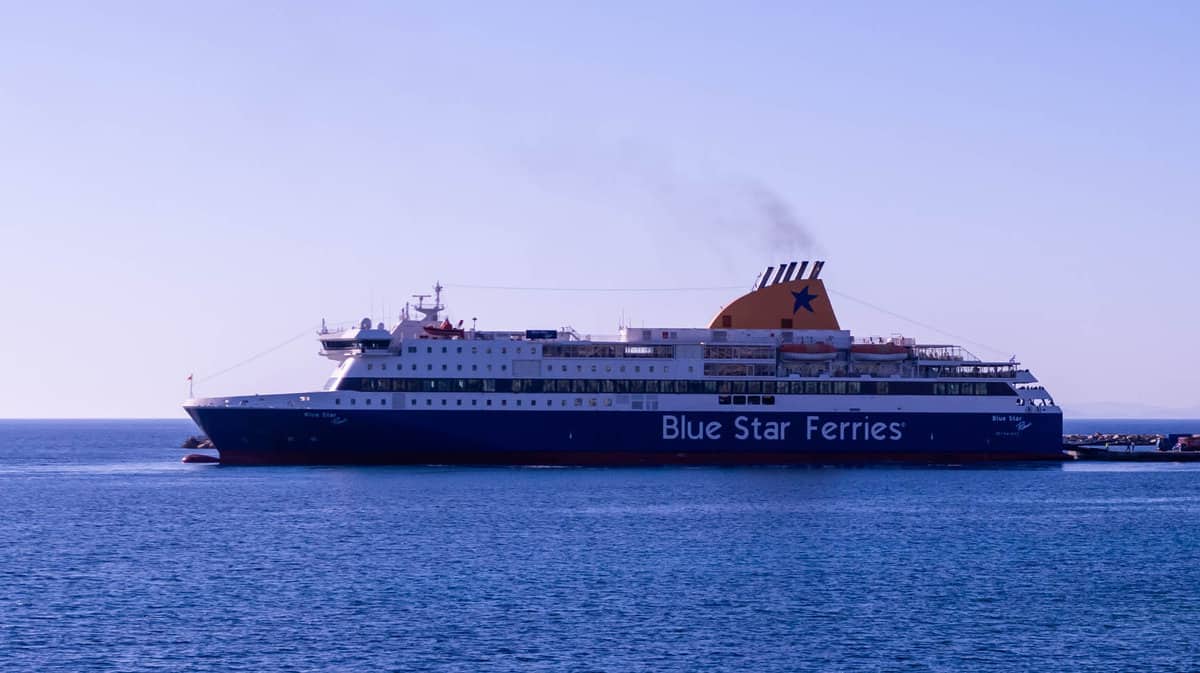 5. Refund/cancellation policies can be restrictive
In the unlikely – but still possible – event that the ferry you booked is cancelled or severely delayed, your options for making other plans might be limited. Some operators will only exchange your ticket for a different ferry that they run, meaning you have to wait instead of getting on a more convenient alternative.
If you buy your ticket on the day (or the day before), it's less likely you will purchase a ticket you can't use – the ticket offices generally know of any disruption to services and only sell you a ticket if the ferry is available.
Summary
So, to summarise then: booking tickets in advance is neither cheaper, more convenient, or any more likely to stop you missing out due to boats being full. You also run the risk of long delays if the service is disrupted due to weather or mechanical issues and you can't get a refund to book a different ferry.
I do, however, recommend you buy tickets a day or two in advance. This means you can arrive for your ferry closer to its departure time, and avoid queuing in the hot sun for a ticket. I like to get mine the night before I travel – most ticket offices are open until late into the evening, and there's usually no queue at this time.