Review rating: 5/5
Date of visit: July 2018
The last time I visited Naxos I stayed just south of the main town at St George's Beach. It was a good location, but quite a walk from the ferry and the restaurants and bars in the town centre. This time I was travelling with a friend and we wanted to be closer to the action. I discovered the Xenia Hotel online and thought the location looked good, but I was wrong – it's perfect!
Situated just a few hundred metres from the port, it's an easy walk with luggage in tow. Right outside, there's a good selection of coffee shops ideal for breakfast or an afternoon snack. One of the main ferry offices is also just opposite and there's a supermarket next door too, so everything you need is at hand. All of the main town restaurants are within a 5 to 10-minute walk along the pretty harbour area, and Apollo's Gate (obligatory sunset photos) is a 10-minute walk to the north. 
Check-in was extremely smooth. So smooth, in fact, that the man behind the desk guessed our names as we walked through the door! The rooms are lovely: compact, but quiet, and with comfortable beds. Effective air-conditioning and a nice little balcony overlooking a pretty, paved courtyard lined with small shops. Excellent bathrooms (unusual for Greece), with superb showers (detachable head plus an overhead "rain" shower).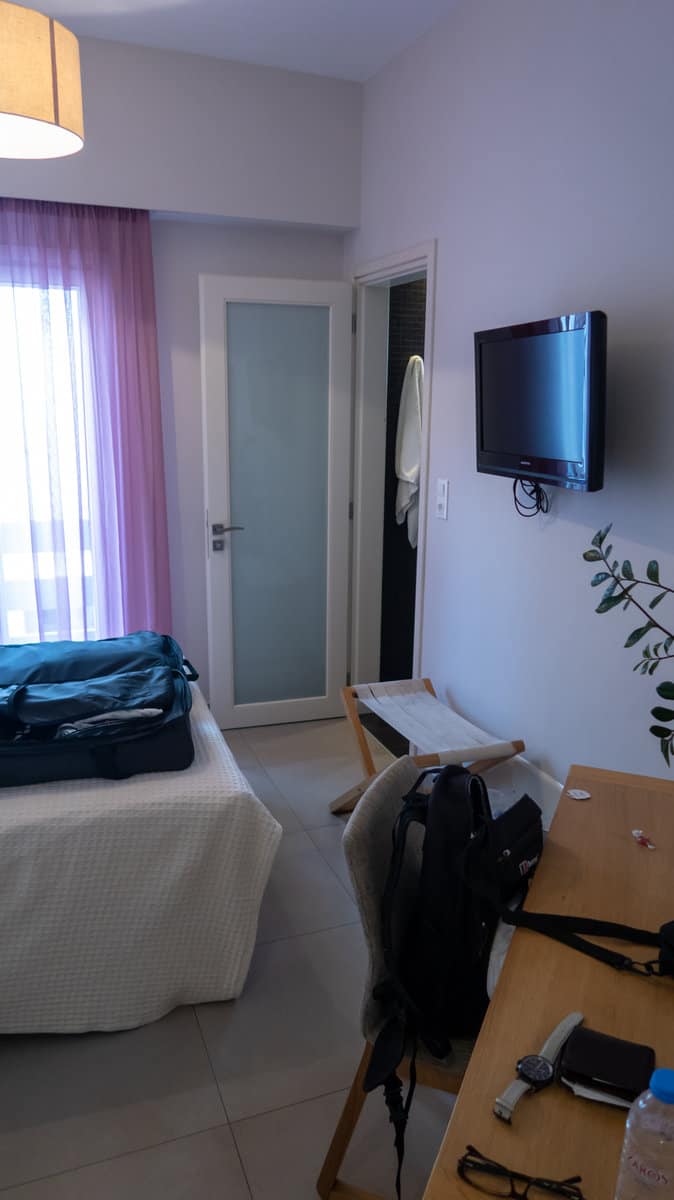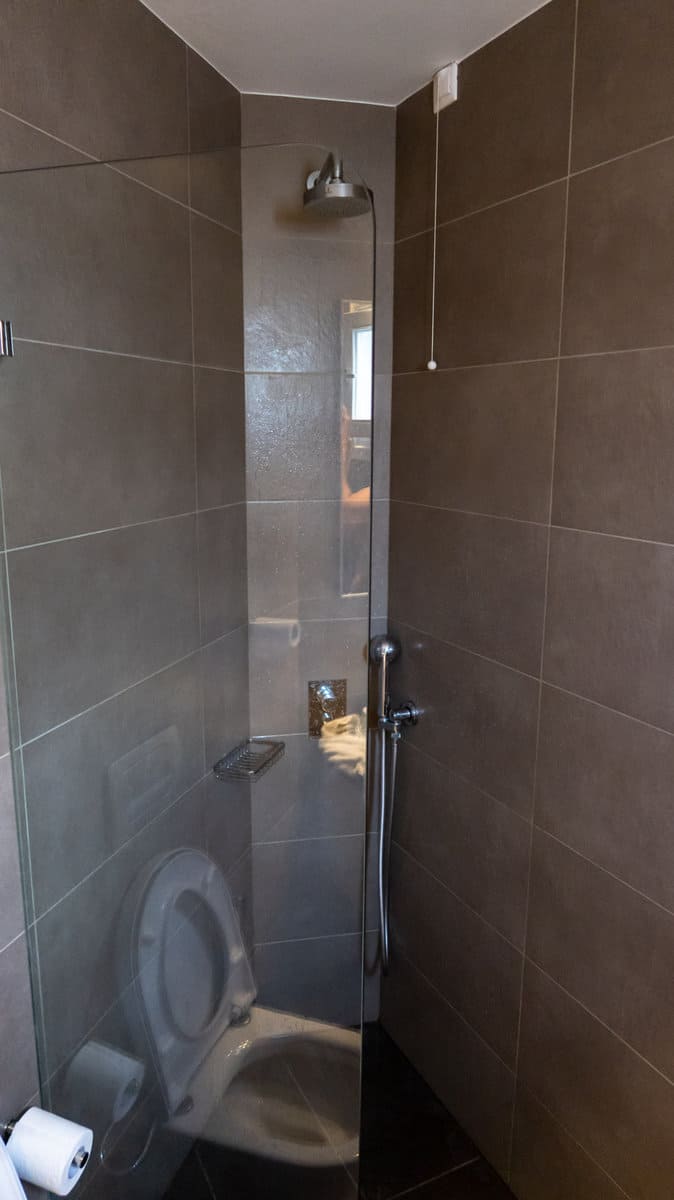 I've given it a fully-deserved 5/5, but if I were to complain about anything it would be the breakfast. This wasn't included in the room rate, but we tried it the first morning and weren't overly impressed. The Greek yoghurt was a bit lumpy and the bread didn't seem as fresh as it could have been. Tea, coffee and juice selection were fine though. With so many local cafes on the doorstep (tip: try Klik cafe), there's no reason to pay a premium for the hotel's mediocre offering.
On the whole, though, it's a fantastic place with great staff and excellent rooms, so if you're looking for a base in Naxos town, Xenia Hotel is an ideal choice.