Review rating: 3/5
Date of visit: July 2018
I booked 3 nights at Naxos Mare to finish my 10-day Greece trip, having just returned from Koufonisia and before that 3 nights in Naxos Town. I contacted the hotel directly to book and secured the room a little cheaper than advertised online. The owner was also very kind in driving to pick me up from the ferry port and taking me back there on my departure, and I was able to keep my room until midday, instead of the 11 am advertised check out.
The apartment itself was a bit overkill for me as a solo traveller: two bedrooms, one with a double and one with two singles, plus a full kitchen and quite a posh bathroom. I must also mention it had the best fridge/freezer I've ever seen in Greece: an A++ rated LG that looked brand-new! (Shame I only used it to keep bottled water cool, but it certainly did a great job.)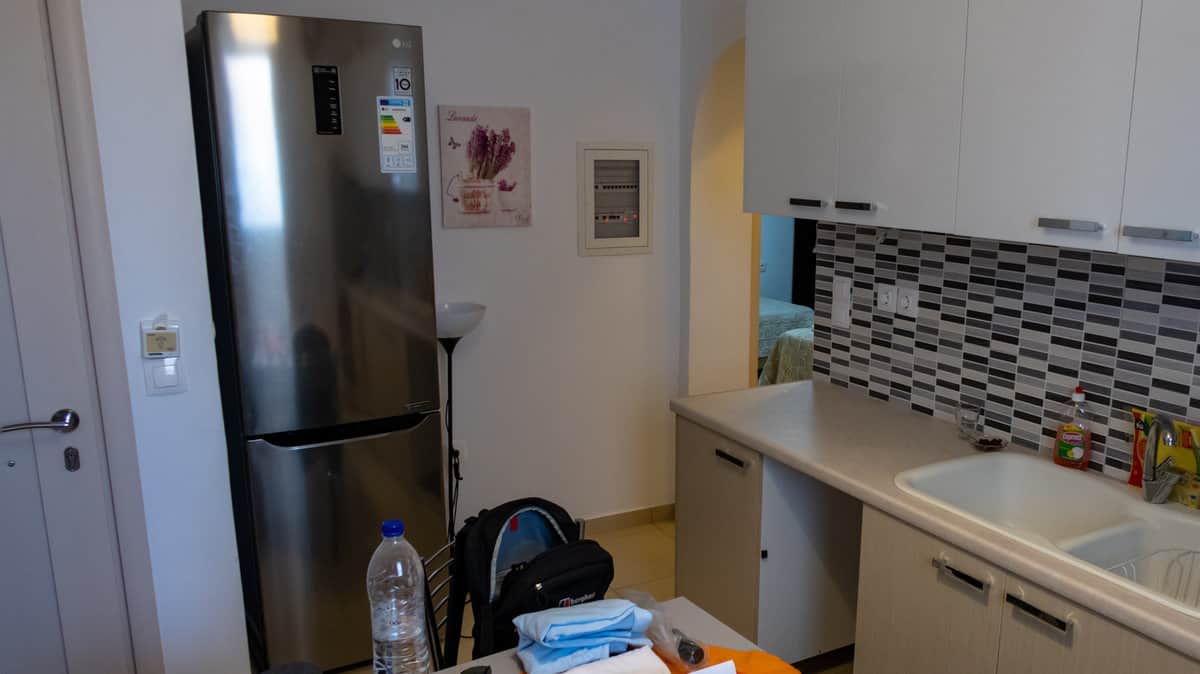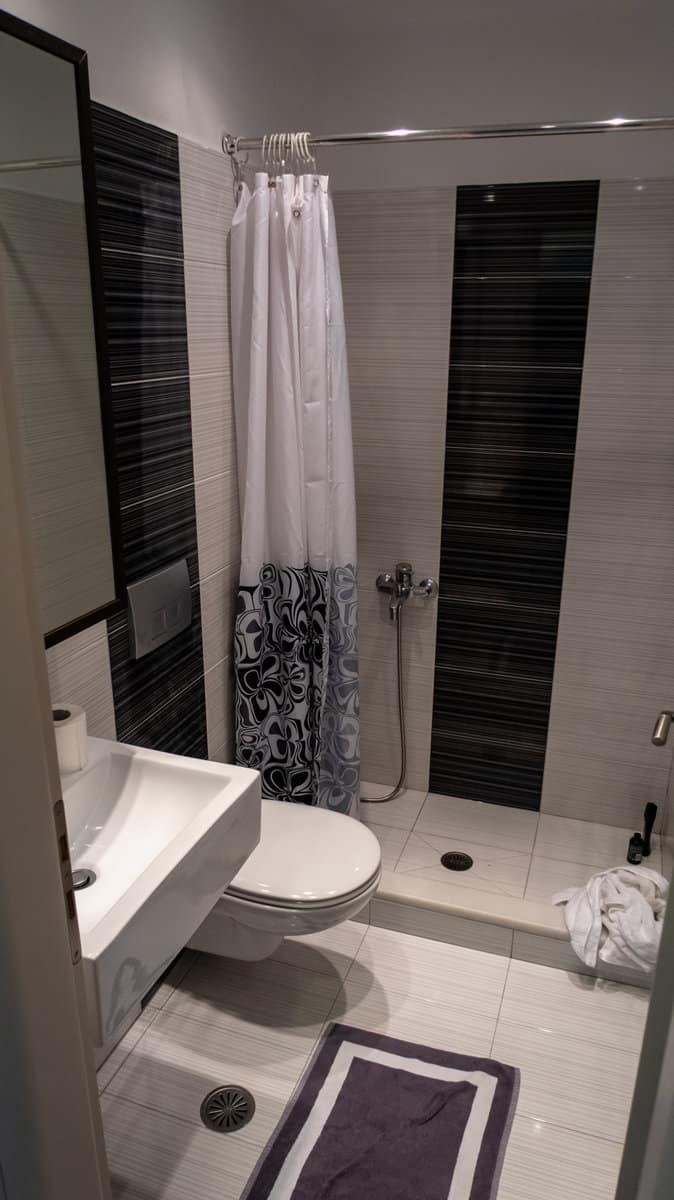 The pool area is lovely, though not huge. Most of the time I was there, only a handful of other guests were around so it was pretty peaceful, and as the hotel is set a way back from the town, there is none of the usual noise from the road or nearby properties.
Now for some negatives: the location was further outside Agia Anna than I had expected, despite checking its position on a map before I booked. In the evening or early morning, it's a pleasant 15-minute stroll, but in the heat of the day, it's just a touch further than you really want. One lunchtime I walked into Agia Anna to eat and was dripping with sweat by the time I arrived.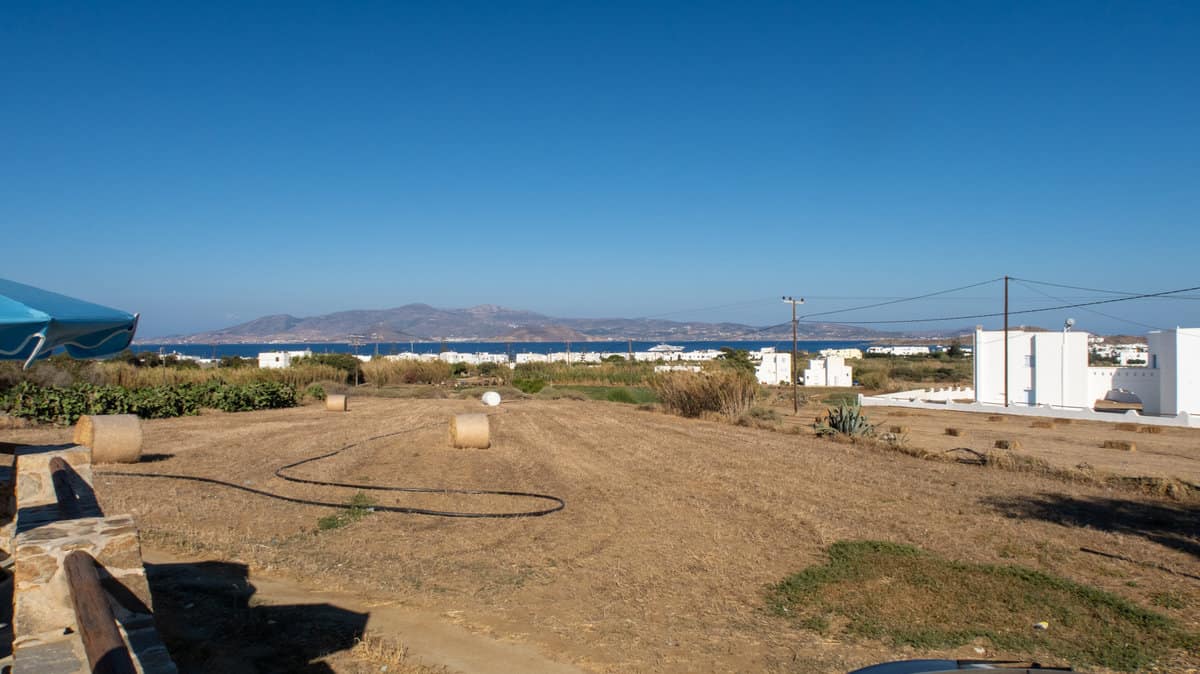 Secondly, the WiFi is pretty rubbish. My room being at basement level didn't help, but even around the pool I kept losing connection, and eventually gave up and used my mobile data instead. (Generally getting 4g, but being Greece it would occasionally drop for no apparent reason.) However, I could get no mobile signal at all from my room, so it's something to bear in mind when booking – if you want to stay connected, make sure your room is ground floor or above!!
Also, despite having a very modern bathroom, there were no rails to hang towels, no toilet roll holder, and although the shower itself was long, it was narrow enough that I kept getting attacked by the shower curtain every time I moved. There was also a detachable shower head, but no fixture at head level so the only way to wash your hair was by holding the attachment as you went. Minor quibbles, but they could so easily be fixed which makes them a bit frustrating really.
Lastly, the breakfast isn't great. Most places lay out a buffet so you can choose what you want, but here you get served a tray with a selection of items. I think this varies a little each day, but if you're at all fussy (like me), you may end up going hungry. My breakfasts consisted of a cheese and ham toastie (bit unusual as a breakfast item, and a little bland but edible), a slice of cake (pretty good but small), a slice of cheese pie (at least I think that's what it was), and one day I had a small fruit salad bowl. Plus the usual coffee and orange juice (from a carton, a bit oversweet). I didn't really mind too much as the price for the room was reasonable, and I don't eat a large breakfast when I'm on holiday, but if you do have a big appetite in the morning, prepare to be disappointed.
To sum up, then, I can't fault the staff (they didn't have to transfer me to/from the ferry, and the owner refused when I tried to give her some money for the journey), the pool is lovely, the surroundings peaceful and the apartments are modern and well-maintained, but the location and poor internet are probably enough to put me off going back.