Review Rating: 5/5
Date of visit: September 2021
On such a quiet island, choice of accommodation is naturally limited and tends to be fairly comparable in price as they all compete for the same small number of tourists each season. That said, Ioli Apartments immediately stood out on Booking.com: it was competitively priced at €43 per night in early September; the photos looked nice and it seemed to be in a good location just a short walk from the main beach in the port town of Alopronia.
The staff were very friendly and helpful, collecting my luggage when I arrived off the ferry and notifying me via Booking.com as soon as my room was ready. The apartment itself was spacious, basically furnished but with all the amenities you could need, including a washing machine – ideal for someone like me, who's been travelling around Greece for the last couple of months and building up a pile of dirty laundry!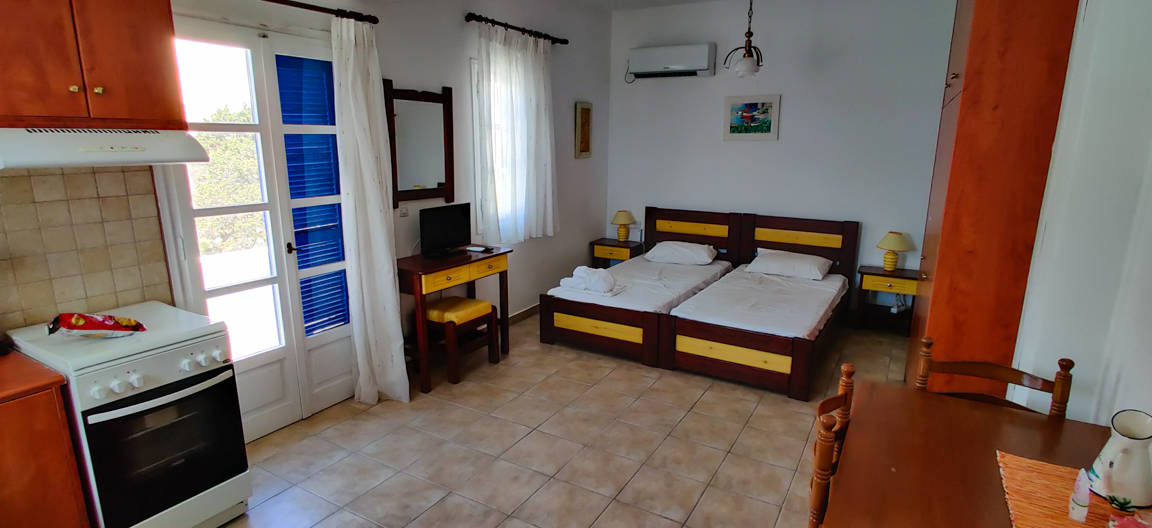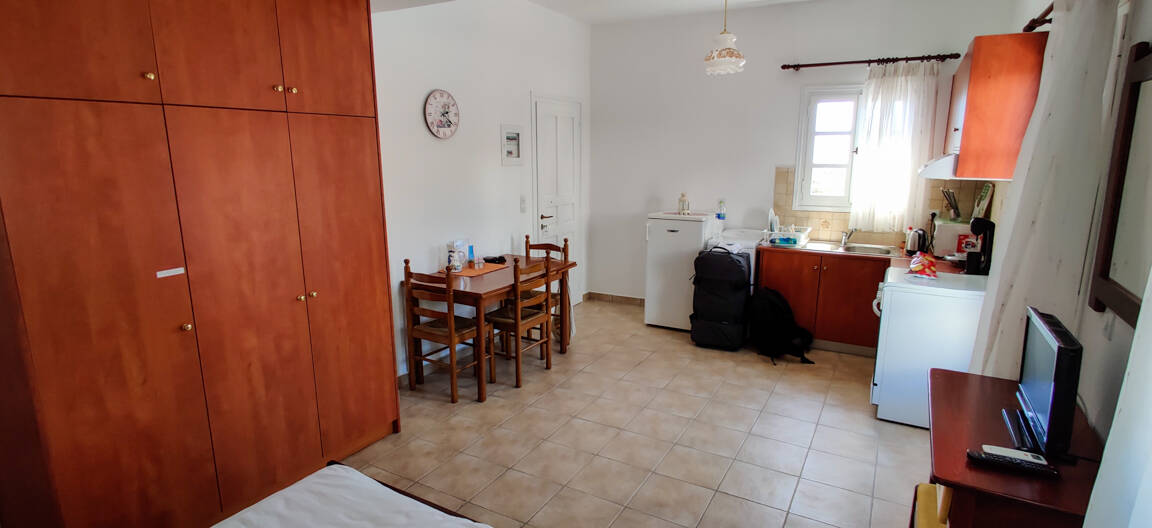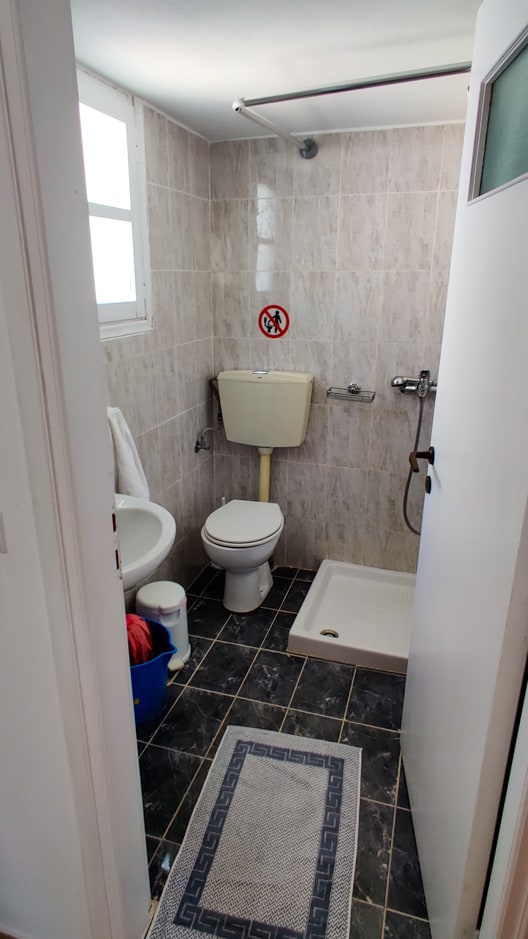 Having hired a car shortly after arriving on the island, I tried parking at the apartments but there is only space for a couple of vehicles on the property and both were occupied during my stay. It's not a big deal, though, as the apartments are just 200 metres from the beach, behind which is a large car park and a small layby where spaces were always available.
The only disappointment with my stay on Sikinos was the lack of good dining options. There's a nice cafe called Marconi in Alopronia just beside the beach, and a mini-market where you can buy all the essentials for self-catering, but only a single taverna in the resort and a couple more up in Chora. The best meal I had was at Manalis Winery, which is well worth visiting, but even here the food wasn't amazing.
That's not to say Sikinos isn't worth visiting, and if you do then I can highly recommend Ioli Apartments as your base: I couldn't fault it.