Review Rating: 4/5
Date of Visit: September 2020
It was a shame I only spent two nights at Abati Hotel on Serifos as, in many ways, it was the nicest hotel of my 19-day multi-island Greece trip.
The room itself felt very luxurious, with pleasant décor and stylish lighting as you'll see in the picture below. It's a tad on the small side though, which wasn't a concern for me given I was travelling solo, but for a couple with two cases and plenty of clothes, it might feel slightly cramped.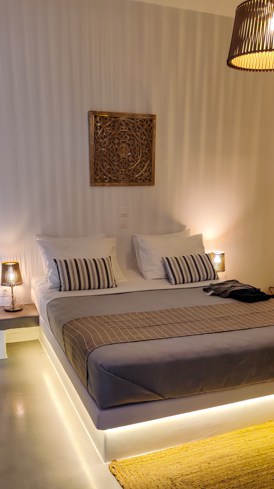 Location-wise, the hotel is on a fairly steep hill which might take you by surprise: it did me, as I had only looked on Google Maps where it appeared to be an easy walk from the ferry port. It's still not far, just remember to save some energy for the final 200 metres!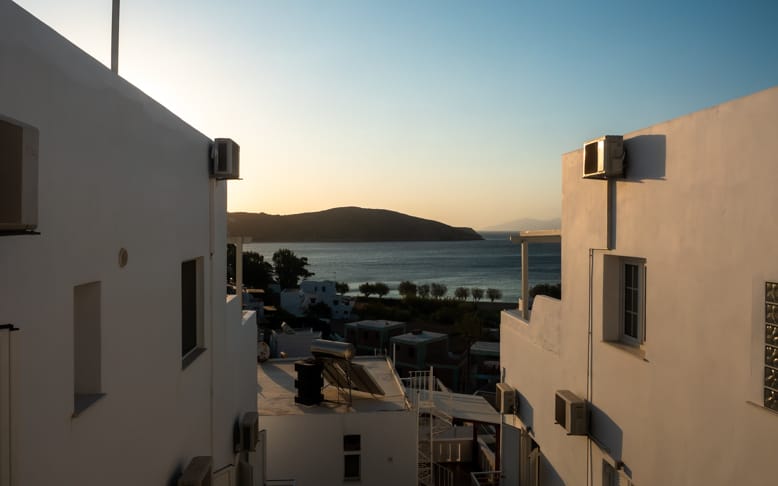 It's also not far from Livadakia beach, as you can see from the above photo taken from the first floor corridor window. However, there's no straight path to it from the hotel, so you need to walk down the road and then cut back down the hill to reach the sand. I'd say it's a 10-minute walk there, perhaps 15 back if you aren't good uphill.
Overall, it fill the bill for the two nights I was on the island and I would consider staying here again.