Highlights and Lowlights
Overall, it has been another excellent trip, made all the better because I wasn't sure it would go ahead right up to the departure date given all the uncertainty on foreign travel due to the Coronavirus pandemic. Fortunately, my flight never got cancelled and I didn't catch Covid-19 (or get tested on arrival either).
With hindsight, I could say it would have been better to skip Serifos as I can't say I really enjoyed it, but in the spirit of adventure and visiting as many Greek islands as I can, it was worth including. I'm sure there are plenty of die-hard fans out there – everyone has their favourite Greek island – and yes, I was only there two nights, but after Sifnos it just felt like a real disappointment. Ah, Sifnos…
Sifnos has to be one of my new favourite Greek destinations! While I fully expected to enjoy Milos – and I did – Sifnos was a completely unknown quantity. From the moment I first set foot on Kamares beach, it felt homely and somewhere I would love spending time.
Looking back, I should have made an effort to eat at more restaurants, but the food at Camaron and Da Claudio was soooo good that I couldn't bear the prospect of a lesser experience anywhere else. I didn't realise Serifos had a reputation as a foodie island until after I got back, but it does and deservedly so.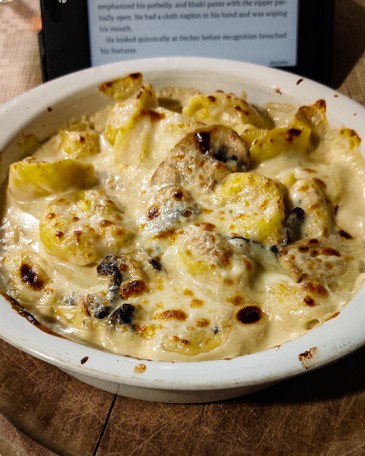 The other disappointing part of the trip was Syros, though I'm going to cut it a lot of slack because it wasn't somewhere I would have visited by myself. As much as I love solo Greek holidays, it's the mixture of beach, food and history that excites me. As I mentioned in my Syros posts, staying in Ermoupoli felt like a city break and I would always prefer doing that with a friend or partner.
Best Accommodation, Beach, Meal and Experience
I've not done this on previous trips, but thought it might be fun to pick out the best of each aspect of my trip, maybe with some runners-up for good measure!
Best Accommodation
I didn't dislike any of the places I stayed, but the winner has to be Abati Hotel on Serifos: it was probably the highlight of the otherwise disappointing island. Yes, the room was small but furnished to Mykonos boutique standards, and with easily the most comfortable bed of the trip. It's just a shame about the steep hill you have to climb to reach it!
If I had to pick a runner-up, it would be Venus de Milo on Milos. Not the most fancy, but modern, clean and the second cheapest of my trip. It's also well situated, being both close to Adamas centre and Papikinou beach.
Best Beach
No surprises here. Kamares beach is a stand-out winner. One of the widest, most sandy, turquoise-watered, shallow and calm bays I've seen in all of Greece. Comparable even to Pori Beach on Koufonisia, and that's saying something!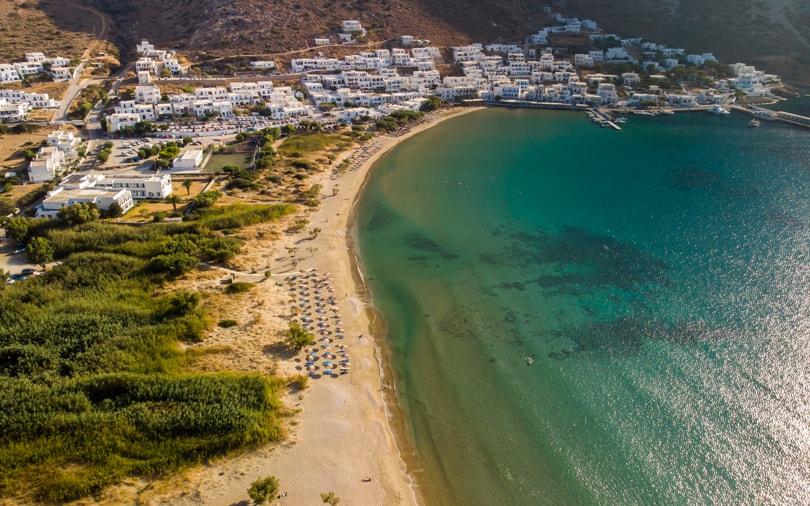 Runner-up… well this is probably biased by how much time I spent there. Papikinou Beach on Milos springs to mind, but actually, Firiplaka (also Milos) and Ganema Beach on Serifos are strong contenders.
Best Meal
Also unlikely to be a surprise if you've read most of the posts from this trip: Camaron restaurant, Kamares, Sifnos. The four-cheese tortellini is the closest thing to perfection I've ever tasted. I think all the food I've eaten since tastes that bit more bland having had something this delicious.
Runner-up: in an effort not to pick the other restaurant in Kamares, I'll say the mushroom moussaka I had in Apollonia at Tou Apostoli To Koutouki was really good, despite my initial disappointment at the lack of meat!
Best Experience
Much as I enjoyed the freedom of zipping along on my monster quad bike, this one has to go to the boat trip aboard Oniero around Milos. To think, I came close to not booking it as I don't usually go for organised trips, but I'm so glad Paul on TripAdvisor's forums recommended it to me. It was, without a doubt, the best €100 I spent on the holiday. 100% recommended for anyone visiting the island.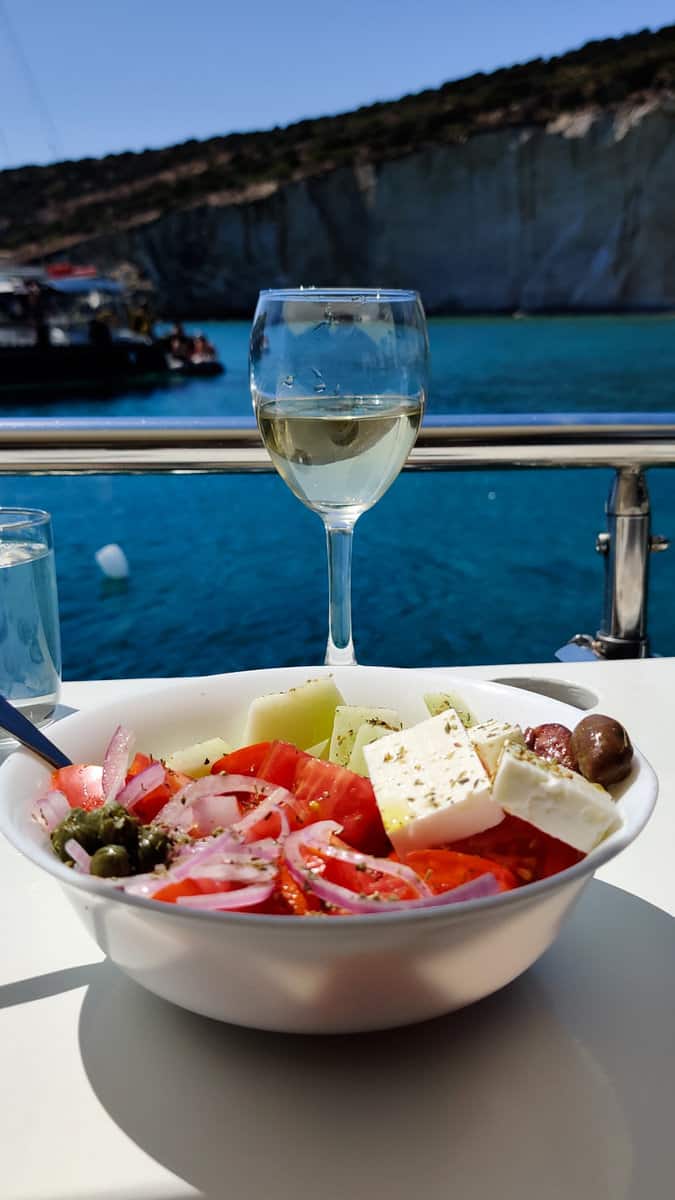 Runner up: Hmm. Can I pick dinner again?! No? Okay, actually I've got this! Sitting atop the cliff face at Agios Simeon church, overlooking Kamares in the golden-hour sun. I spent a good while here, just quietly contemplating life.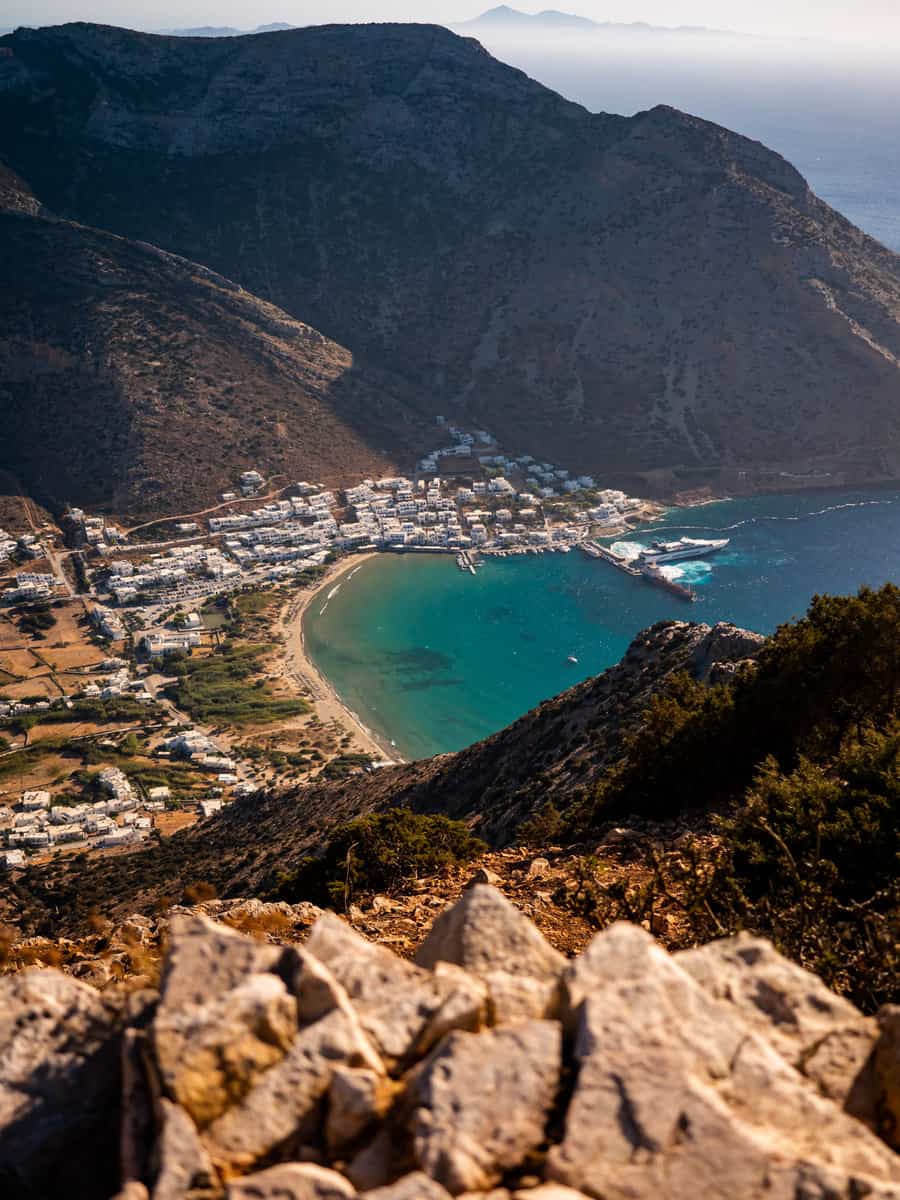 That's a Wrap
Well, I guess that's it really. Until the next Greek adventure… yammas!