I continued the theme of waking early and decided to make the best use of my last few hours on the island by getting the drone out again. It's been pretty windy most days, so I haven't been able to use it as much as I'd planned. Today though, the wind had dropped and it was a beautiful clear morning. I took lots of photos this time, mostly from the south-east of the island again: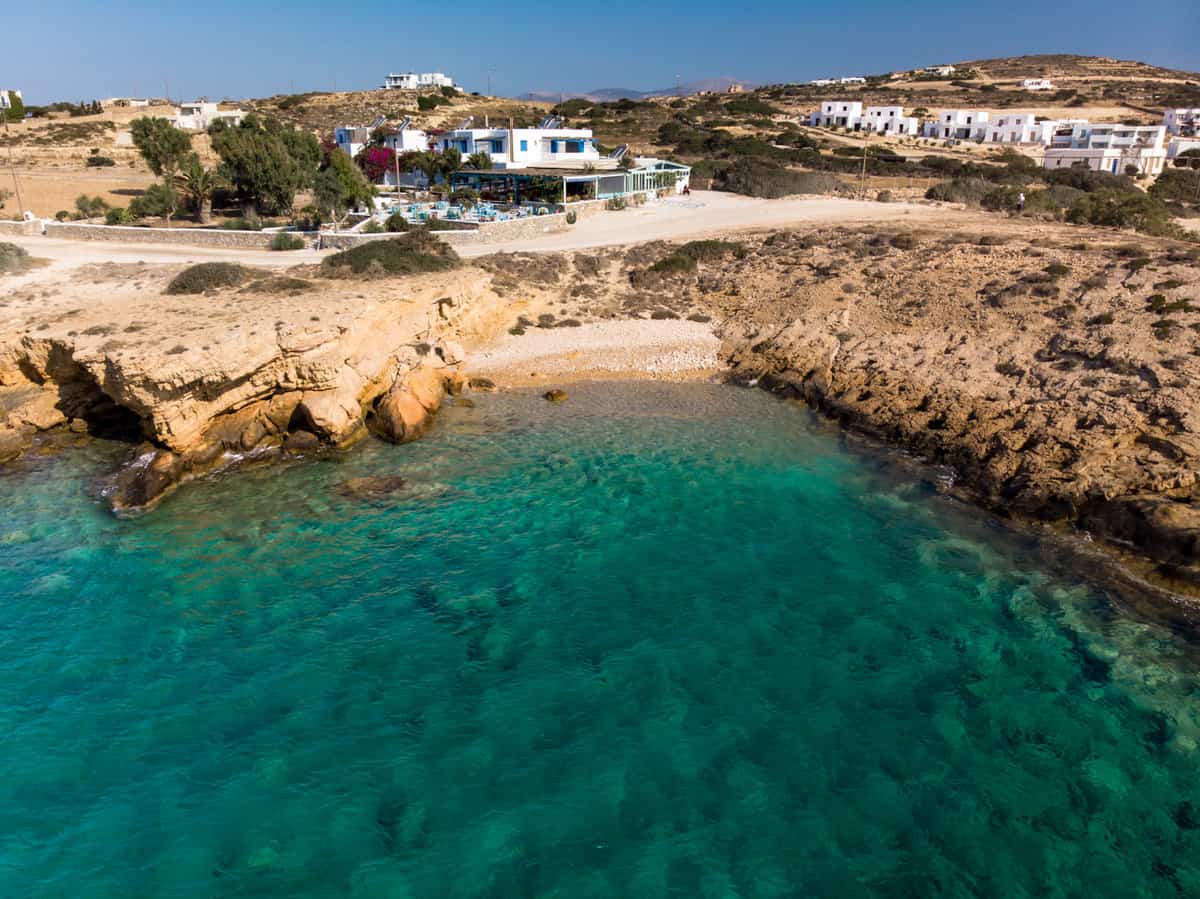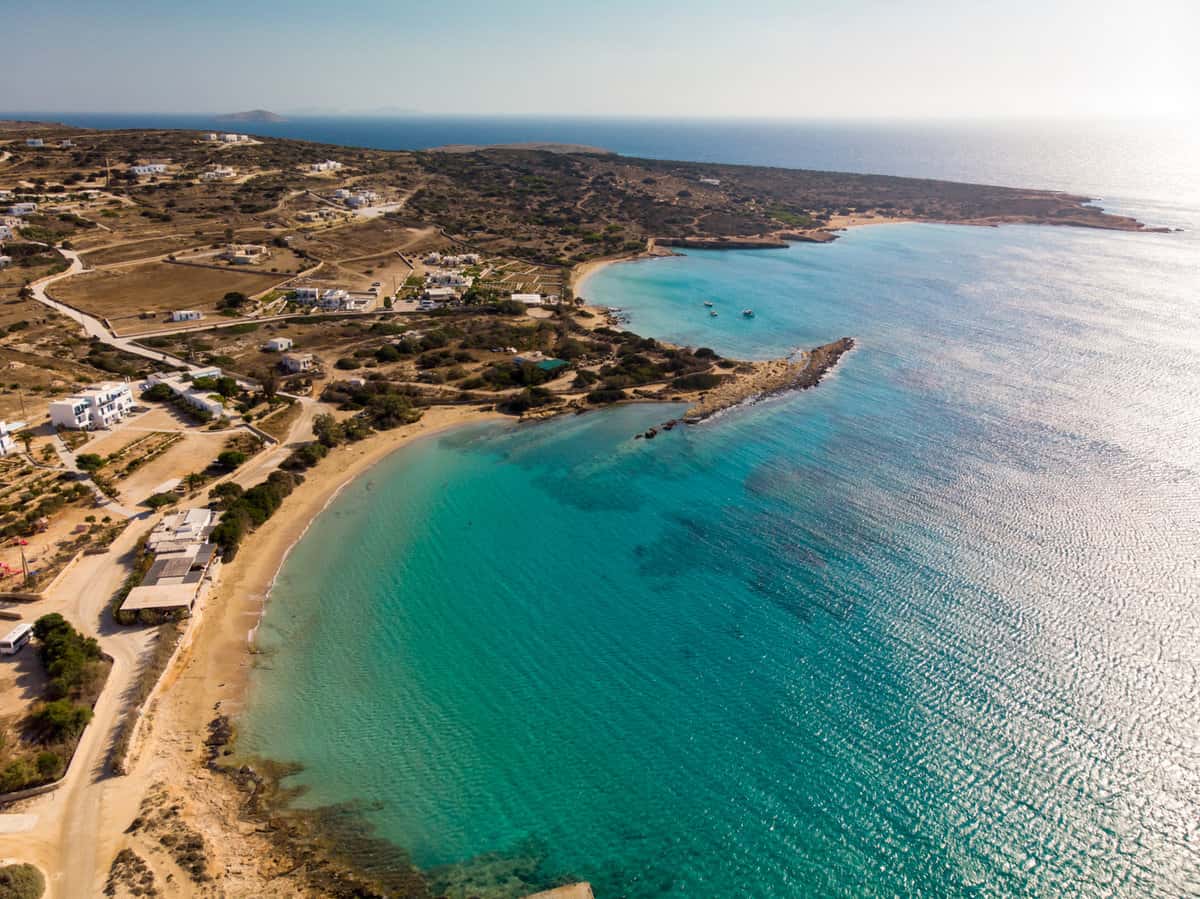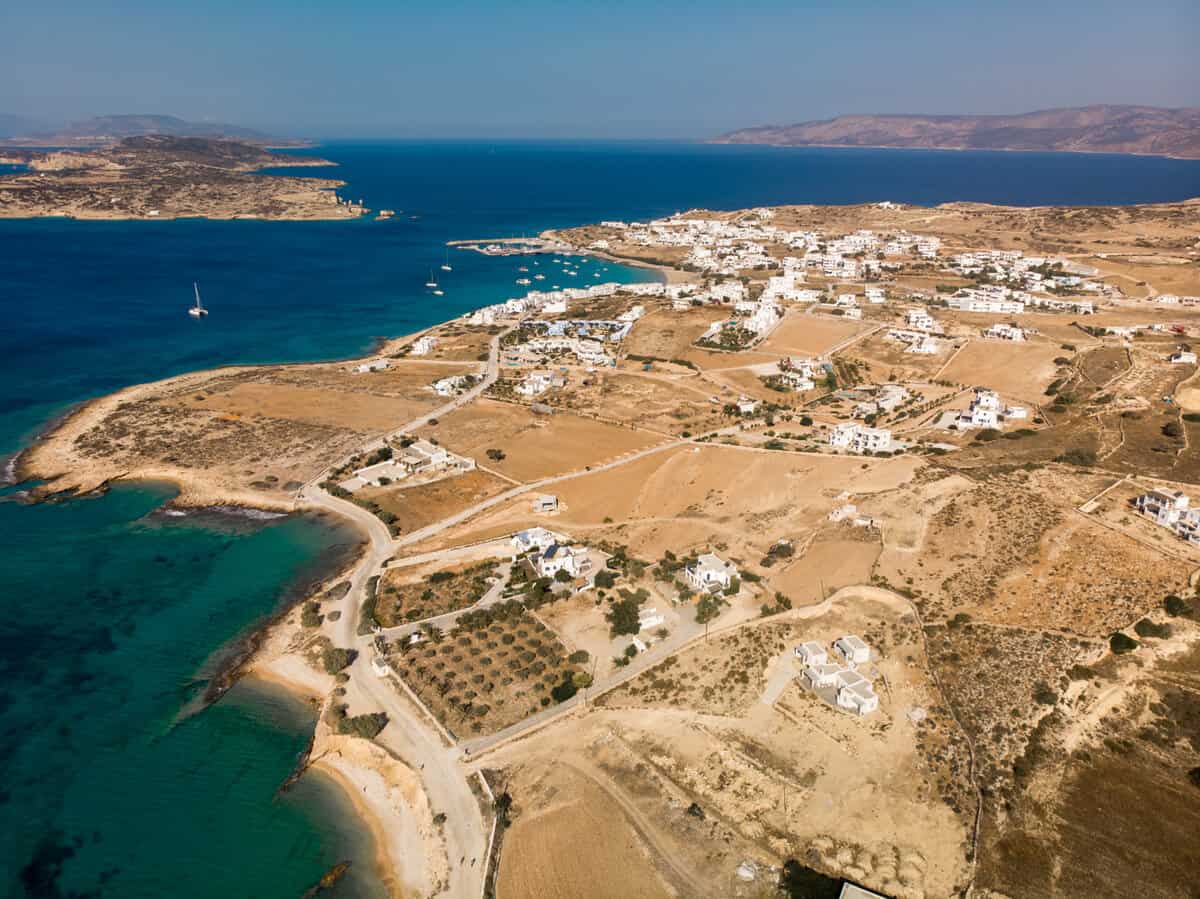 I decided on a change of scenery for breakfast, opting for a café just back from the harbour area. Then came the unenviable task of packing my case. With another 3 days of my holiday remaining, I needed my clothes to be wearable again, so no throwing them all in together and getting creased up! I settled up my room bill at reception and waited for the owner to give me a ride back to the ferry port. I was soon back outside the cafe I'd had breakfast at just a couple of hours earlier.
With an hour to wait for the ferry, I sat back in the cafe and read my Kindle again with a cold beer at the ready – it's becoming a bit of a ritual where ferry travel is involved!
The breeze started to pick up again, and when the ferry arrived I was a bit concerned it might be a wavy crossing. I needn't have worried though as it was pretty smooth, and I got to stand outside again which made it much more enjoyable.
I soon found myself back on familiar ground at Naxos harbour, one of my favourite spots in Greece. Once again, I had arranged with the apartment owner to get picked up and driven to the accommodation – essential this time as I had decided to stay in Agia Anna for a change of scenery, which would have required a bus journey or a very long walk!
The new apartment for the final 3 days of my trip was superb: a two-bedroom unit with separate kitchen and dining area, way too big for 1 person, but I wasn't going to complain! The kitchen also had the fanciest fridge I've ever seen in Greece – a brand-new LG fridge/freezer that went to waste really, aside from cooling my bottled water! The only downside to the apartment was being located on the lower ground floor (i.e. basement level): I had no mobile signal and the free WiFi didn't seem to reach me either, unless I stood on my bed with the phone up against a window.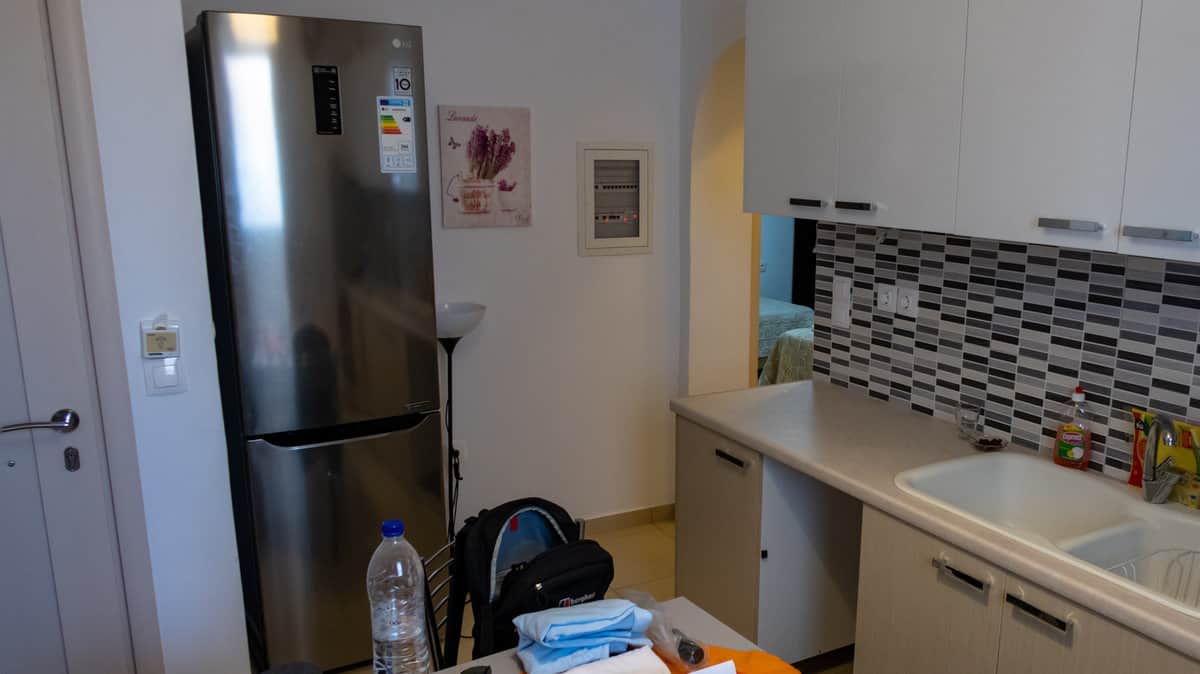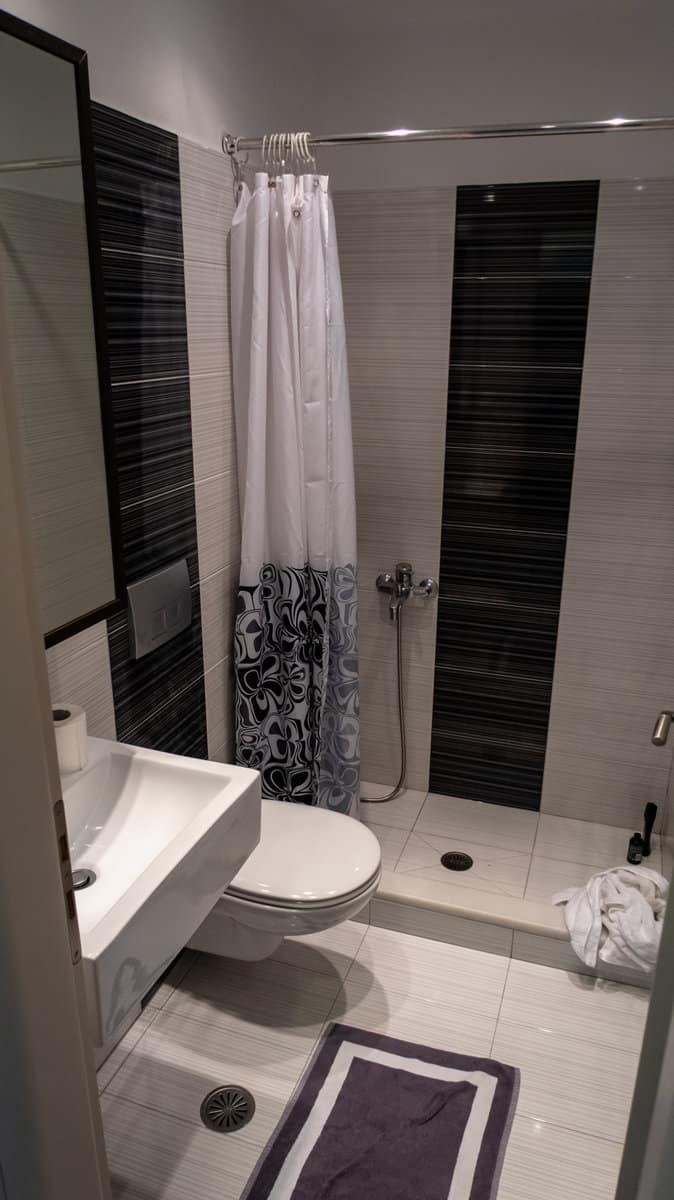 On arrival, I was offered a complimentary coffee or beer so, opting for the latter, I laid by the pool and enjoyed my drink before going for a swim to cool off. It was very quiet and peaceful, with no other guests around.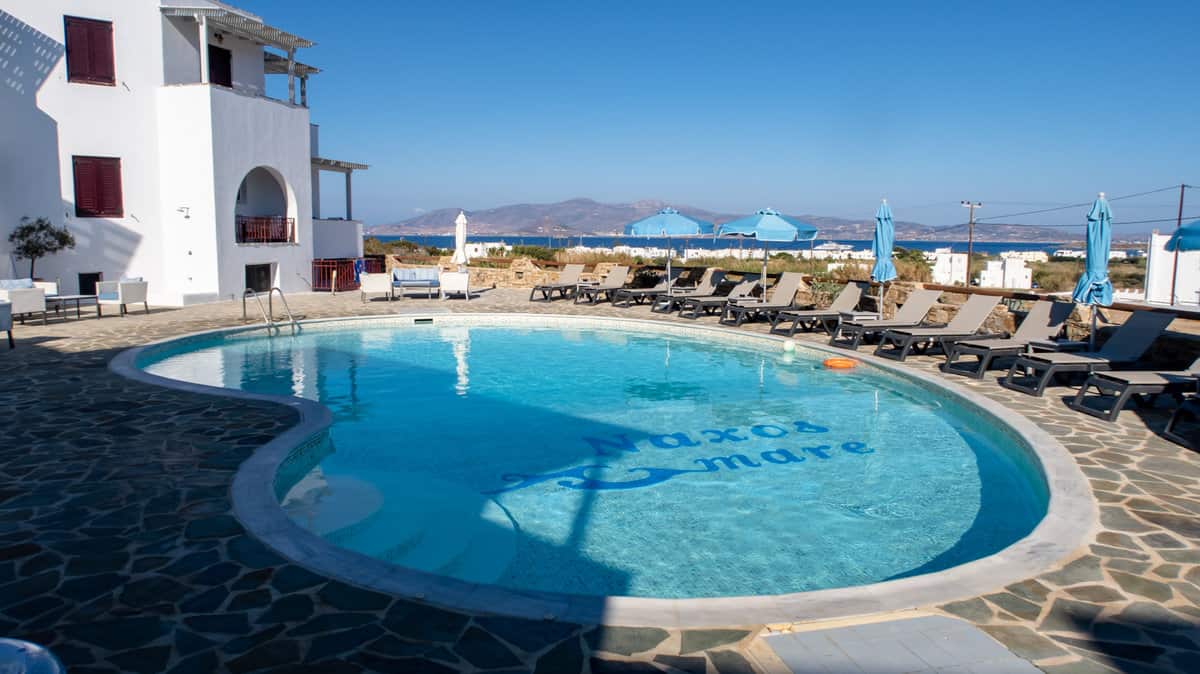 I decided – after drying off in the sun for a bit – to go for a walk and get my bearings. The only times I've been to Agia Anna before were on the bus, and straight onto Plaka beach, so I wasn't sure where the restaurants and shops would be. The walk turned out to be quite a bit further than I expected, causing quite a sweat situation as it was only mid-afternoon and still very hot. Once I had seen the town centre and walked along the beach, I headed back to the apartment to cool off and rest before dinner.
On the way from Naxos town, I'd asked the owner to recommend some good restaurants, so for dinner I tried out one of her suggestions – Avli – and it was fantastic: a creamy chicken and mushroom dish with rice, followed by chocolate pie and ice-cream, yum!
I contemplated staying out for a few drinks, but having already consumed 1/2 a litre of wine with dinner, I made the sensible decision to head home instead. The walk back was much nicer in the late evening weather.