Review Rating: 5/5
Date of Visit: July 2019
We spent three nights at Polikandia Hotel but could have happily stayed much longer. Set in a quiet location on the outskirts of Chora, the hotel is just 10 minutes drive from the ferry port. Our transfer was included in the accommodation rate and we were welcomed off the ferry by one of the owners.
The check-in process was smooth and we were then shown to our room on the first floor overlooking the pool. Although the room was quite compact, it was beautifully furnished in an individual style and had all the amenities required for a comfortable stay.
We chose not to take breakfast at the hotel, finding instead that a cafe just around the corner (Pounta) offered a delicious selection in a lovely garden setting. We did, however, have a few drinks and snacks while using the pool. Service was good and the prices fairly reasonable too.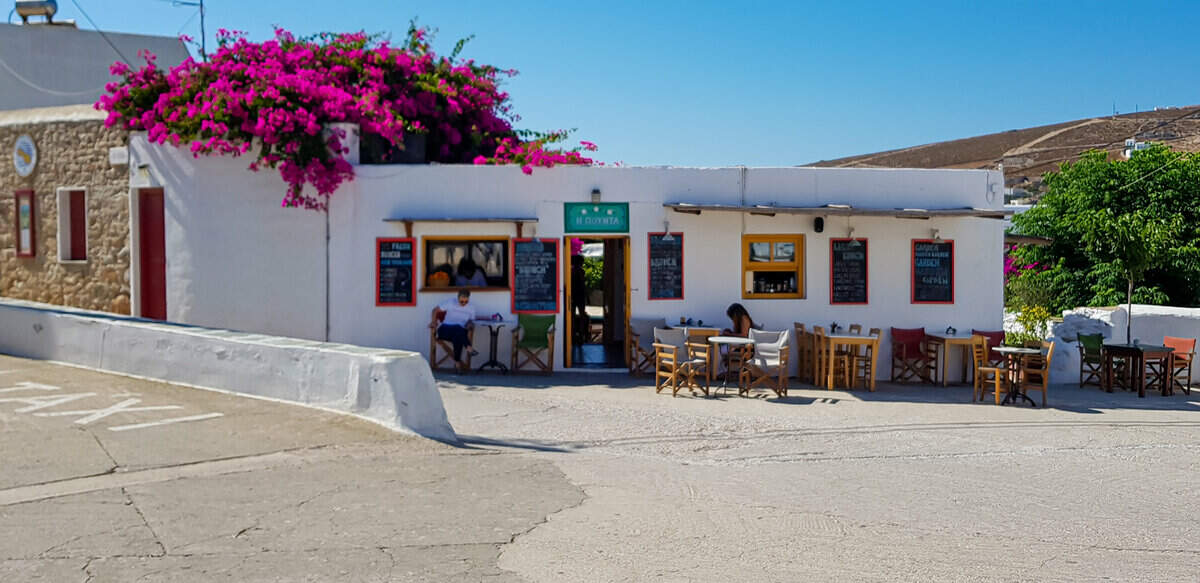 The nearby cafe, Pounta, serves excellent breakfasts in a garden courtyard setting.
There aren't too many hotels in Chora and I'm sure they're all good in their own ways, but we found Polikandia ideal for our needs. It's probably the closest accommodation to the main bus station, where you can take a trip to the beach (Agkali beach is small but pleasant to spend a few hours), back to the port at Kavarostasi, or to Ano Meria, the only other resort on the island.
My only small criticism would be that the trees around the pool area can make catching some sun a little difficult – you often end up partly shaded without realising it. A very minor quibble though, and otherwise the pool is a lovely space to chill out, reading a book while enjoying a cold drink or ice cream.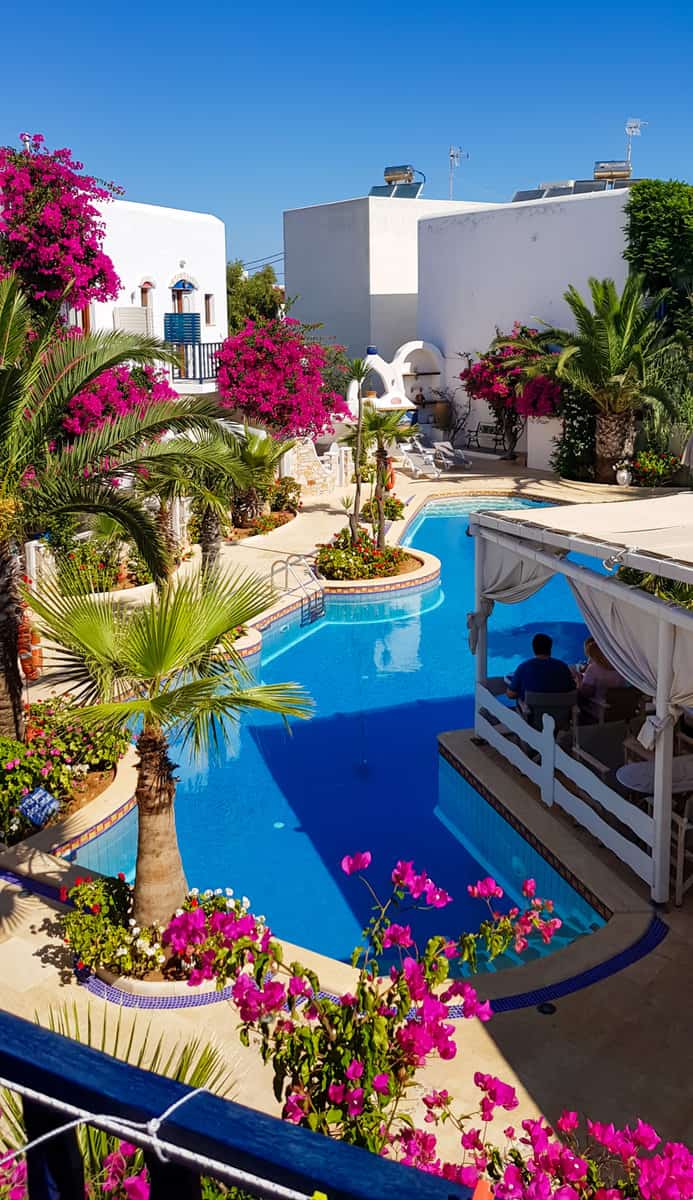 The lovely view from our balcony.
It was my first visit to Folegandros, but I hope it won't be the last.