Review rating: 4/5
Date of visit: May/June 2018
Just returned from a lovely week in Crete at Ourania Apartments. This was my 9th time on the island, but first time in Gouves (or Kato Gouves, to be precise). It's a nice area, and conveniently close to the airport, but seems to be lacking a resort centre – everything is quite spread out along the coastline, so getting around involves a decent amount of walking.
The apartments are set back off the coastal road, about 10 minutes walk up a gentle slope and then round a dirt track. Our apartment was a good size, but fairly basic: the beds are two singles pushed together, and the bathroom lacked a shower curtain so water tended to go everywhere. Our toilet must have been beneath a staircase as the roof was sloped to the extent that I couldn't stand up straight, but easy enough to work around.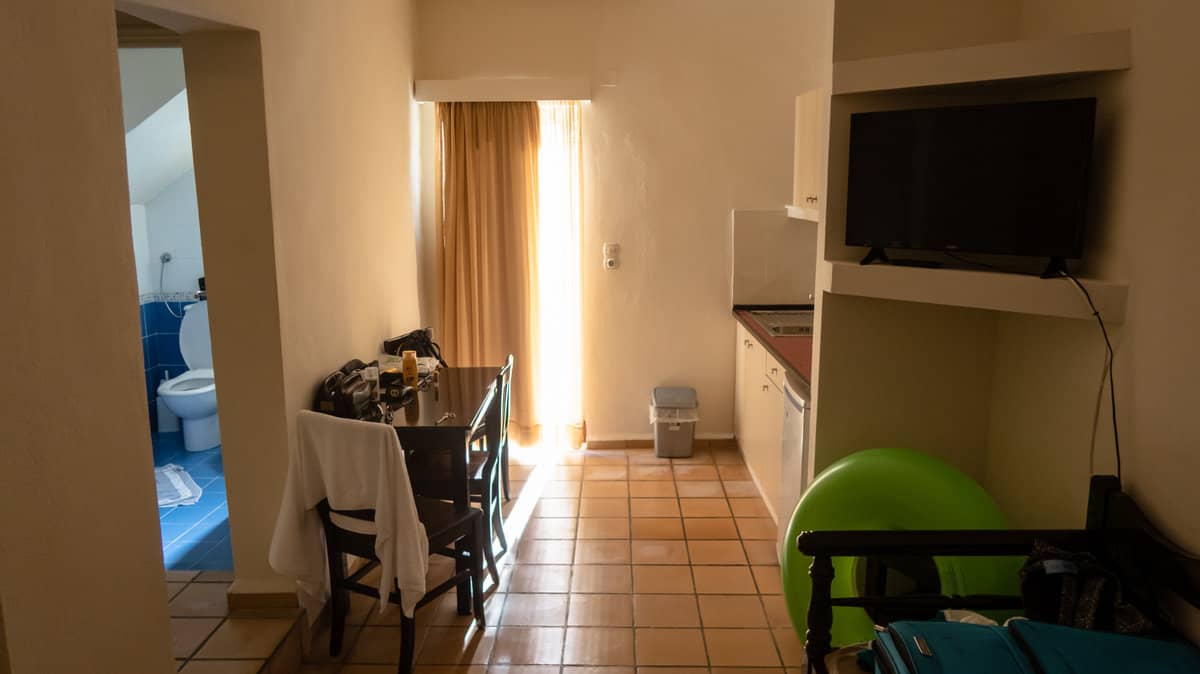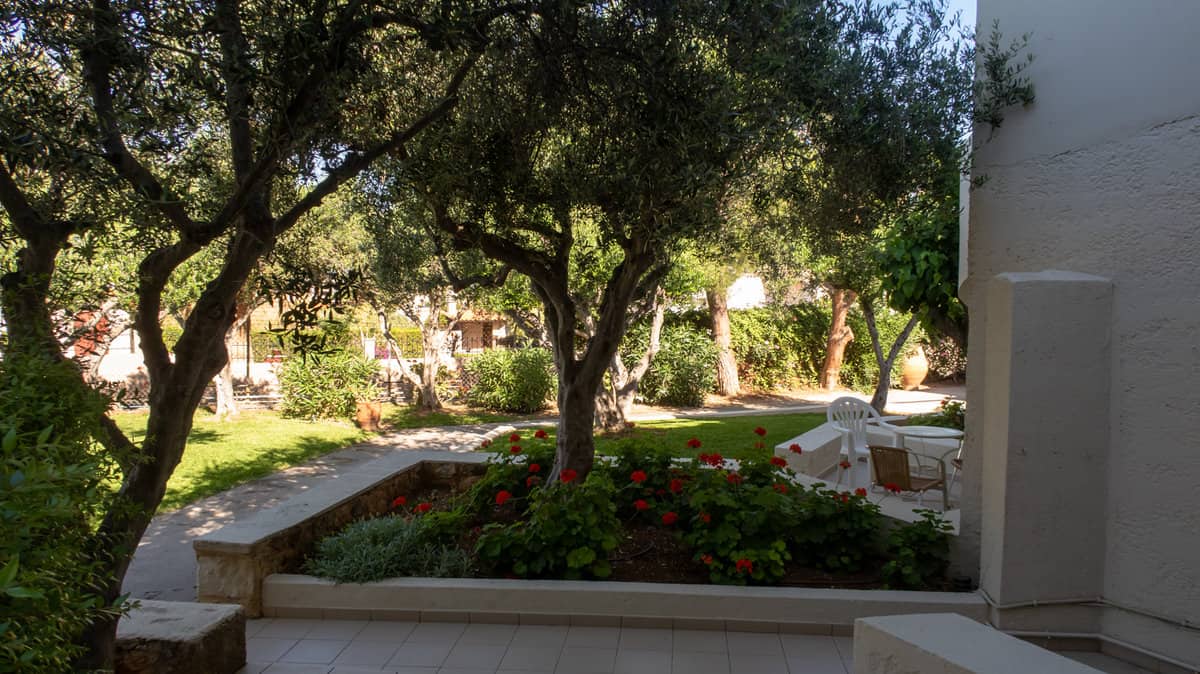 We didn't expect mosquitos to be an issue this early in the year, but perhaps because the apartments are set amongst lots of trees and grassy areas, they were in abundance and I strongly recommend bringing repellent and bug spray! It was probably worse because we chose not to pay for air conditioning so instead left the windows open at night.
The staff at Ourania are great. We had breakfast at the pool bar most days – the prices aren't significantly higher than local tavernas, and the Greek yoghurt and honey was fabulous! We paid €11.50 for two continental breakfasts consisting of toast, butter, jam, tea or coffee and orange juice plus the yoghurt and honey. Drinks were also priced comparably with local bars.
There is free WiFi which seemed to work well most of the time. Also, they have two fantastic shower rooms to freshen up on your last day if, like us, you have a late departure – these are in a new block behind where we stayed and were actually much, much nicer than our rooms.
The beach opposite the road from the apartments isn't great, but if you turn right there is a better one just 5 minutes away in front of a large hotel. Alternatively, you can turn left and walk about 20 minutes to what seemed to be the main resort beach, just behind Isla beach bar.
As for eating out, there are three or four tavernas within a 10-minute walk, the best of which is The Island just opposite the road you come out of onto the beach road. It looks posh and is quite expensive, but we had a fantastic meal there that absolutely justified the price. For more variety, you have to walk either along the coast road or back to the main road, then head west about 15-20 minutes to reach the main resort centre. This is really nothing more than a road with a few shops, tavernas and bars. It's pretty quiet but enough choice to keep you busy for a week. Not sure about a fortnight though, you'd likely run out of new places to try.

The only other negative about Ourania Apartments – well, more Kato Gouves itself really – is that it's right on the flight path for landing aircraft, and does get quite noisy. Even in early June, there are several flights arriving through the night. It didn't spoil our holiday but if you're a light sleeper then it may prove to be a disturbance you don't want.