Review Rating: 5/5
Date of Visit: August 2017
I've been going to Greece for many years now, and this is honestly one of the best hotels I've ever stayed in! I only had one night here (which was a shame) as part of an 8-island itinerary, but the rooms and pool area are fabulous.
We got a taxi from the ferry port as the hotel is about 5k away, and the roads on Mykonos are too narrow and busy to even contemplate walking. Check-in was friendly and efficient. Once I saw the room I was blown away – they're huge with a proper king-size double and a single bed. Loads of floor space and storage, and a big shower and large sink and mirror in the room itself.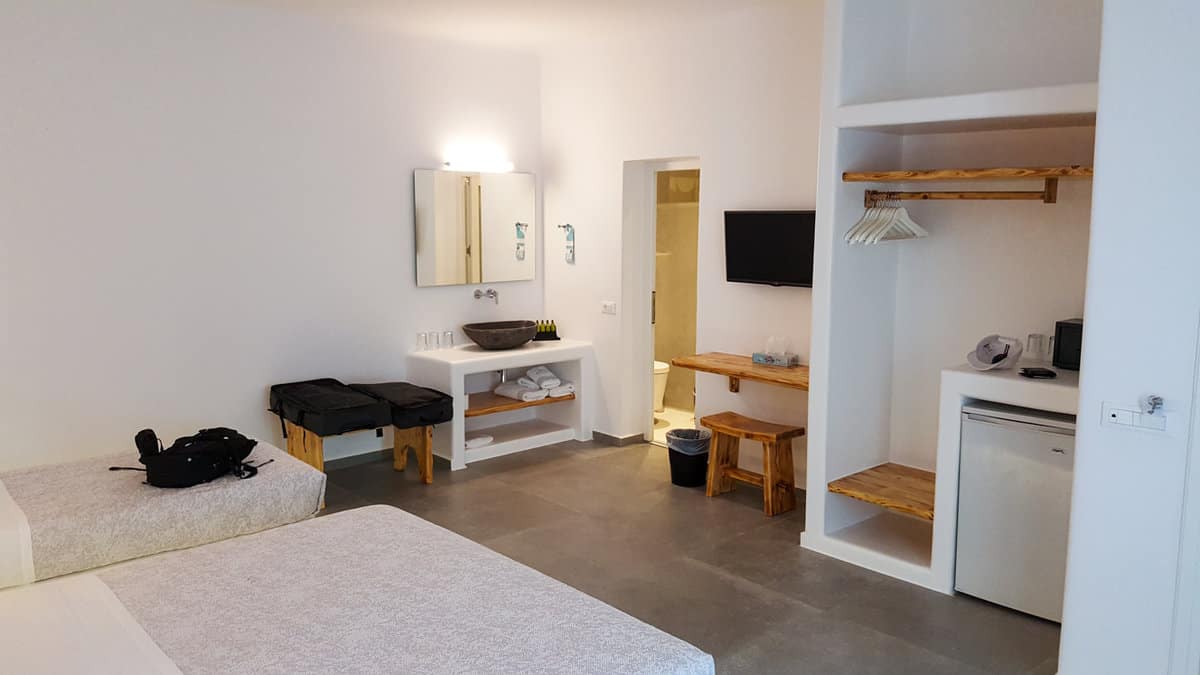 The pool isn't huge and not far from the road but it managed to feel quite private and always seemed quiet although we were only there a few hours. Food and drinks at the bar were good, although you are paying Mykonos prices!
We got a bus from just over the road down to the main beaches on the south of the island and spent a bit of time there, but in peak season they are very crowded and mostly with wealthy Americans and Australians as far as we could tell. In the evening we got the bus to Mykonos town, saw the sunset by the windmills and had some food and drink which was nice, but again probably the most expensive in all of Greece so beware!
I'm not sure I'd go back to Mykonos as I don't think it really has the authentic Greek feel anymore, it's too touristy, but if I did go back I'd definitely want to stay here. It's not a cheap hotel (I paid over £200 for one night) but I'm guessing that's just what you pay on this island. I couldn't fault the hotel though.