Review Rating: 5/5
Date of Review: August 2017
Andros Holiday Hotel was the first stop on my multi-island Greek adventure. It's walking distance from the ferry port in Gavrio, set on a small peninsula at the south end of the village.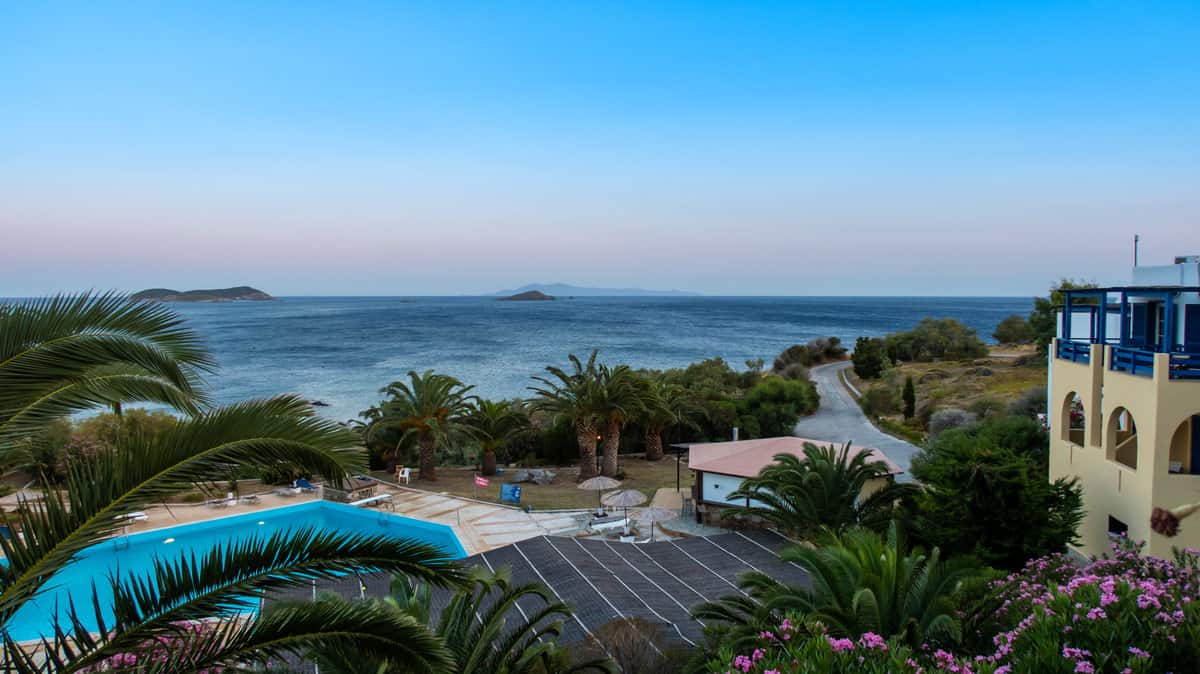 View from the hotel restaurant looking south towards Giaros/Syros.
On arrival, my friend Ed and I were shown to our rooms by the friendly staff and quickly settled in. The hotel didn't seem busy, but then Andros isn't quite as popular with tourists as other islands, and Gavrio itself a less popular location. Most people opt for Batsi further down the west coast of the island.
The room was basic but comfortable and spacious enough for a short stay. Next morning we enjoyed breakfast before heading out to catch the bus to Andros Town. Again, the staff were fantastic and helped us with directions to the nearest bus stop.
Unfortunately, we never got a chance to use the hotel pool, as we arrived back later than expected on our final day, only having time to shower before heading back out to eat in the evening.
I would definitely recommend the Andros Holiday Hotel though: it's a convenient and well-priced hotel and provides an excellent base if arriving by ferry.