Review rating: 4/5
Date of visit: July 2017
Naxos was my third stop as part of an 8-island Greek holiday adventure. Located at the bottom end of St George's Beach, the Alkyoni Beach Hotel is in a good location. It's not too far to walk from the ferry port even with luggage in tow (though bits of the path are along the beach so pretty tough dragging a case).
The hotel has a nice feel about it, probably because it's quite small and there's plenty of greenery. The staff all seemed very friendly, both at check-in and during breakfast and other times of the day. I was quite impressed with the room, which was modern and quite spacious with a lovely bathroom including a corner bath!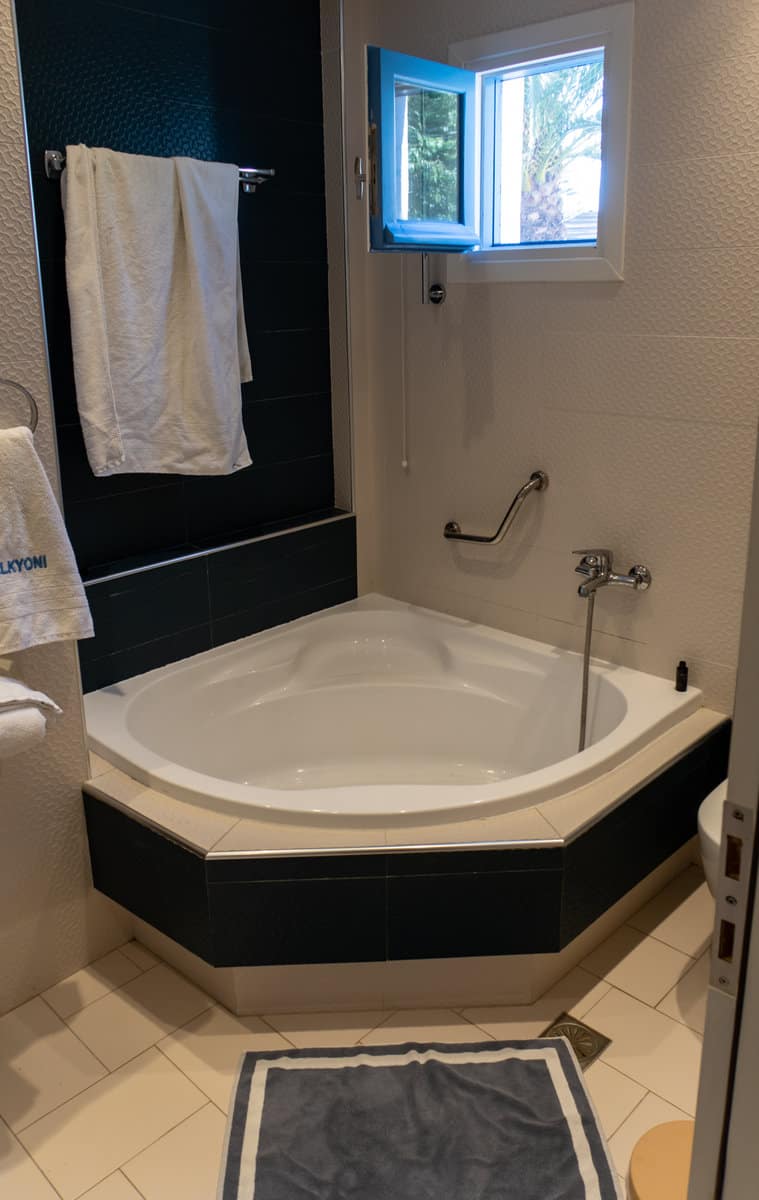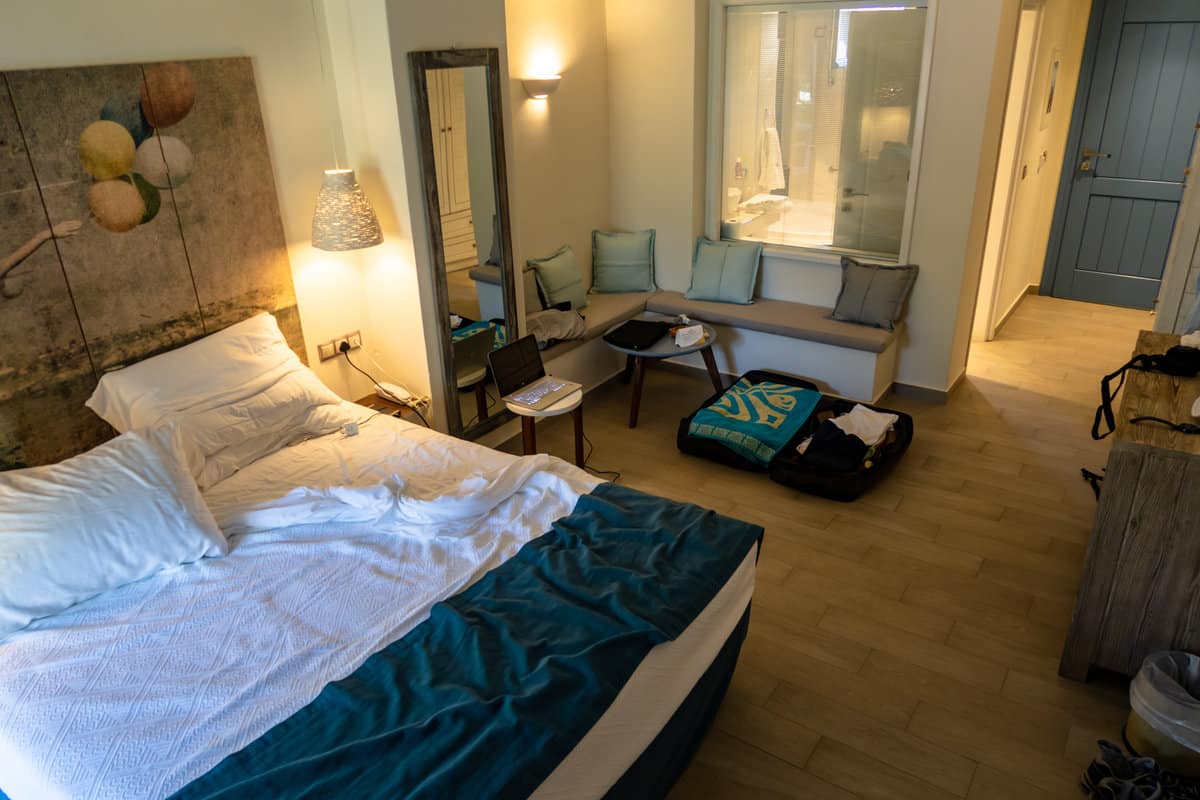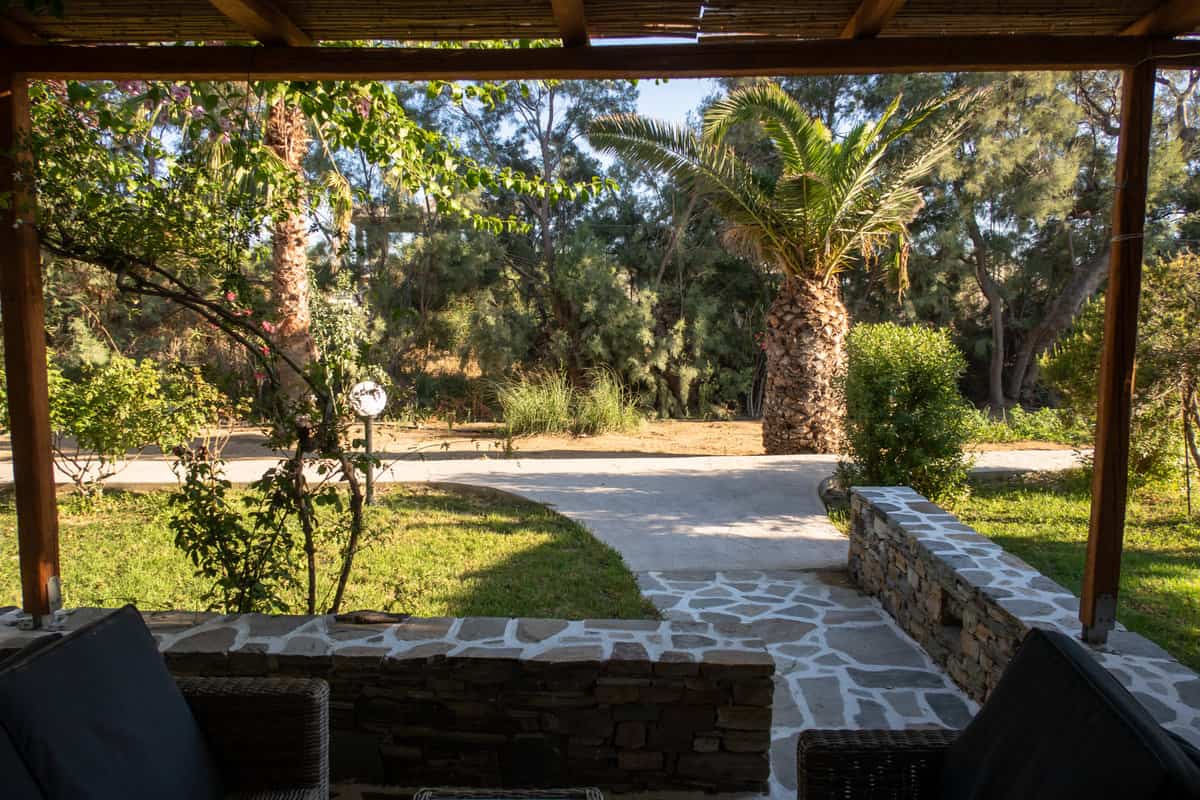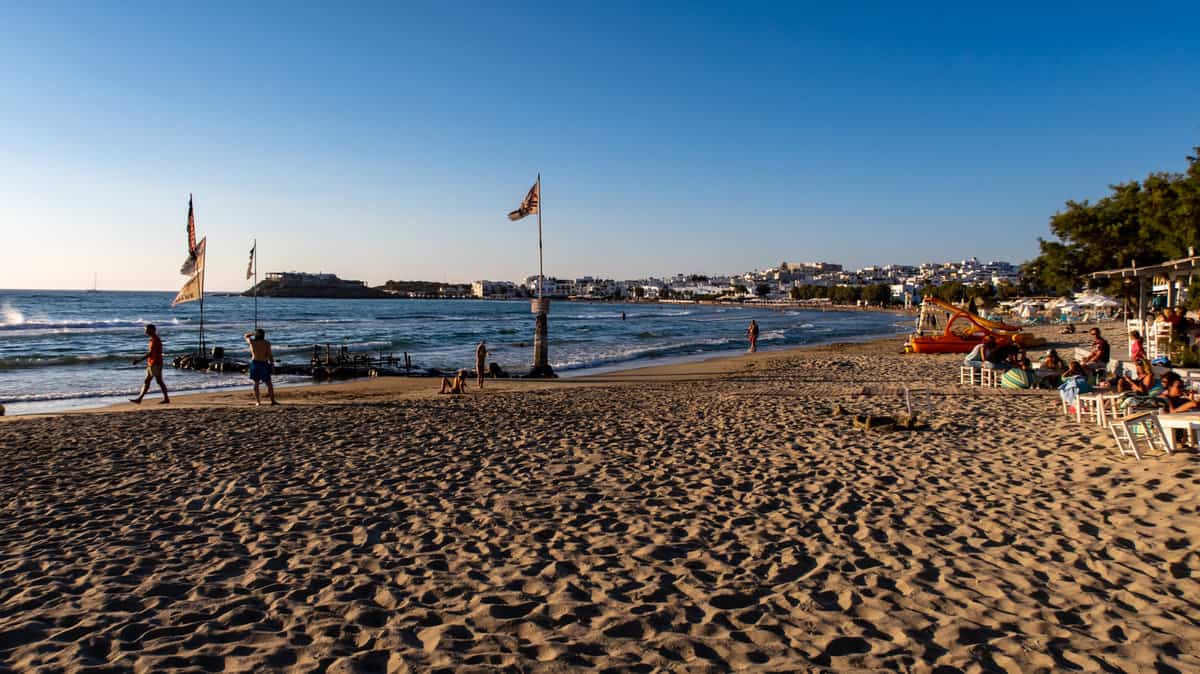 The pool is nice and a decent size. However, the area around the pool is too small really, with too few sunbeds meaning you have to get up early if you want to reserve a spot.
Breakfast was okay: the usual buffet type affair. It didn't stand out as being especially good or bad really. I didn't eat at the hotel besides breakfast, so can't comment on the rest of the food, but the bar prices for drinks were reasonable and the service was always good.
It was quite windy for the 3 days I stayed, and I'm guessing this is quite usual as the beach in front of the hotel is very popular with windsurfers. There are sun loungers on the beach but you have to pay for them as they belong to a beach bar next to the hotel. However, there's nothing further south except sand so plenty of room to throw a towel down and sunbathe on a budget if you want.
Naxos town itself is nice and the harbour area a great place to walk in the evening, lots of cafe/bars and restaurants to choose from. One day I got the bus to Plaka beach which takes about 20 minutes and is very nice. The bus stop is not far from the hotel, just on the main road to the north. Be warned that you need to buy tickets first – there is a supermarket nearby to get them from.
All things considered, I would definitely recommend Alkyoni Beach Hotel as a good base to explore Naxos. You could find somewhere closer to the town centre, but most places don't have pools and this does have the benefit of peaceful surroundings.