Review Rating: 3/5
Date of Visit: September 2020
I've never stayed in a hotel in Greece that seems 'old fashioned' until I visited Aktaion. It most reminded me of an English stately home, with dark wood everywhere, carpeted hallways and high ceilings.
The location is superb: right on Ermoupoli harbour. My room was on the first floor overlooking the port area, which made for some excellent views especially at night. The windows are well-sealed so noise from the street and cafes below wasn't an issue. The air conditioning was also good and not too noisy.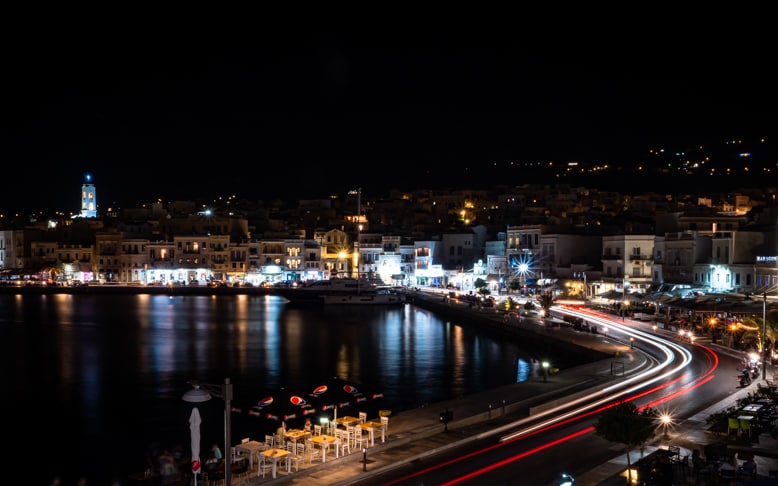 The hotel does have a slightly tired feel to it though. My room was quite small and the double bed, being two singles pushed together, wasn't particularly comfortable either.
Staff were friendly. Breakfast was okay, although the orange juice was very sickly and clearly from a carton not fresh. It also seemed a bit inconsistent, as the second day I was offered a lot more choice than the first day, as well as free refills on my coffee and extra fruit at the end.
Overall it was a good hotel but wasn't the cheapest either and I've given it 3/5 because for the money I think it could do with a bit of improvement to the decor and breakfast.