Saturday 12th September 2020
Last Full Day on Sifnos
It's hard to believe, yet again, that today is my last full day on my second island of the trip. Tomorrow I'll be heading off to Serifos, which is both exciting and a little nerve-wracking as I know it's a very quiet island and I'm not really sure what to expect from it. I'm only there two nights though, so even if I don't enjoy it as much as Sifnos it won't really matter.
Today's plans are pretty similar to yesterday, i.e. relaxing on the beach. It may seem wasteful to spend two consecutive days not doing much in terms of sightseeing, but I do like to relax on holiday as well. After Sifnos, my days will get busier as I'm only spending a few nights on each subsequent island and once I meet up with Ed I expect we'll be doing lots of long hikes!
Same Lunch, Different View
It won't surprise you to hear I went to Café Stavros for lunch again – no point spoiling my 100% attendance record at this late stage! Today I went for a cheese & onion toastie, which was so good I ordered another one. My stomach has definitely been expanded by all this good food…
For the afternoon, I decided on a slight change of scene and moved to a sunbed outside a nearby café closer to Stavros' called To Kohyli, where I also had an Aperol Spritz cocktail just to spice up the afternoon! I won't claim drunkenness as an excuse (it was only one drink), but I managed to leave without paying and didn't realise until I was back in my hotel room later that afternoon. I felt bad about it, so made a mental note to go and see them before I leave tomorrow.
Photos and Video Time
Given it was my last day, I realised I should make an effort to get more photos and video of Kamares for this blog and my YouTube channel, so, after soaking up as much sun as I could at the beach, I went back to the hotel to change, then got my camera gear and headed back out again.
Starting from past the dock, I first used the drone to get some aerial video and photos of Kamares bay, beach and town area, then switched to the camera to take photos and videos from street level. The drone footage came out really well, but by the time I was using my camera the sun had dropped and most of the village was in the shade which didn't make for the best pictures.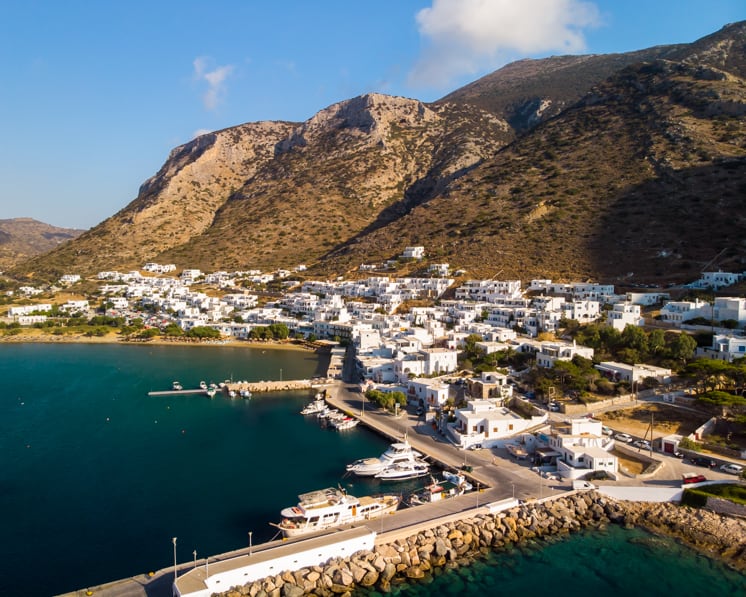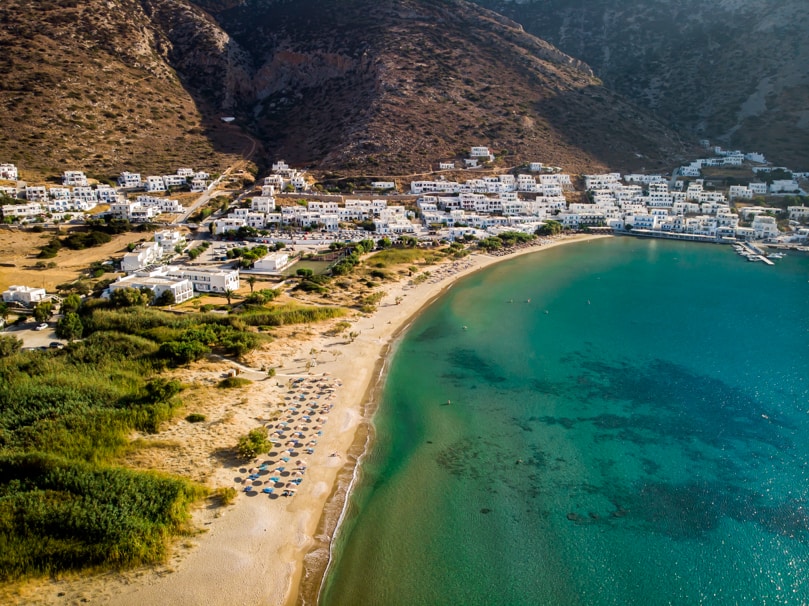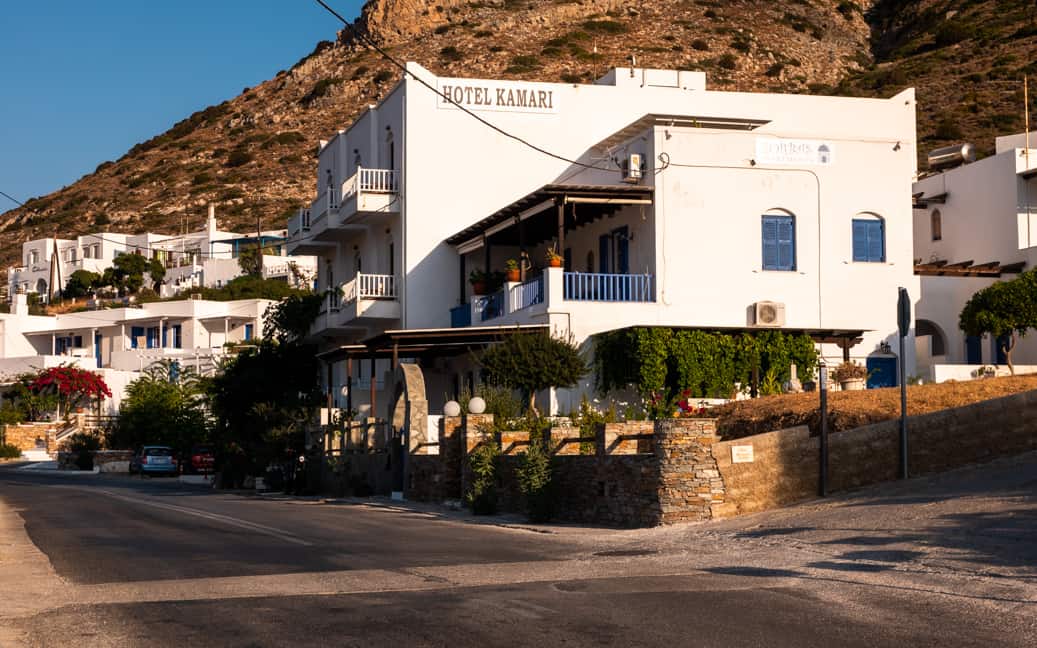 Last Dinner…where could it be?
I'm sure by now you'll know I am a creature of habit when it comes to food, so the only real question is… would it be Camaron or Da Claudio for my final evening meal?
It's Camaron. They are both lovely restaurants and well worth repeat visits, but I can't get over how amazing the four-cheese tortellini at Camaron tastes. I only hoped the previous visits weren't a fluke and it would be just as tasty one last time – expectations were running high! Well, I needn't have worried. It was every bit as delicious as I expected and, combined with some more rosé wine, made for a sublime final meal.
I went to bed feeling wonderfully happy that my time on Sifnos had been near-perfect: amazing food, a fantastic local beach, lovely hotel and the ever-faithful Greek weather. I definitely want to come back again.