Sunday 20th September 2020
Final Day of the Trip
Today was not only our final day on Andros but also the last full day of my trip. Naturally, it's a slightly sad occasion but we intended to make the most of it providing the weather didn't let us down again.
Ed's hope was we could drive to Arnas and take a short hike to the highest point on Andros to the south-west. However, the cloud cover looked to be obscuring the summit, meaning we wouldn't be able to see anything from the top. To be on the safe side, we drove to Vourkoti instead to see what the clouds were like, with a view (no pun intended) to decide if it was worth trying the hike or not.
Sure enough, the cloud layer was pretty low, barely above us at Vourkoti: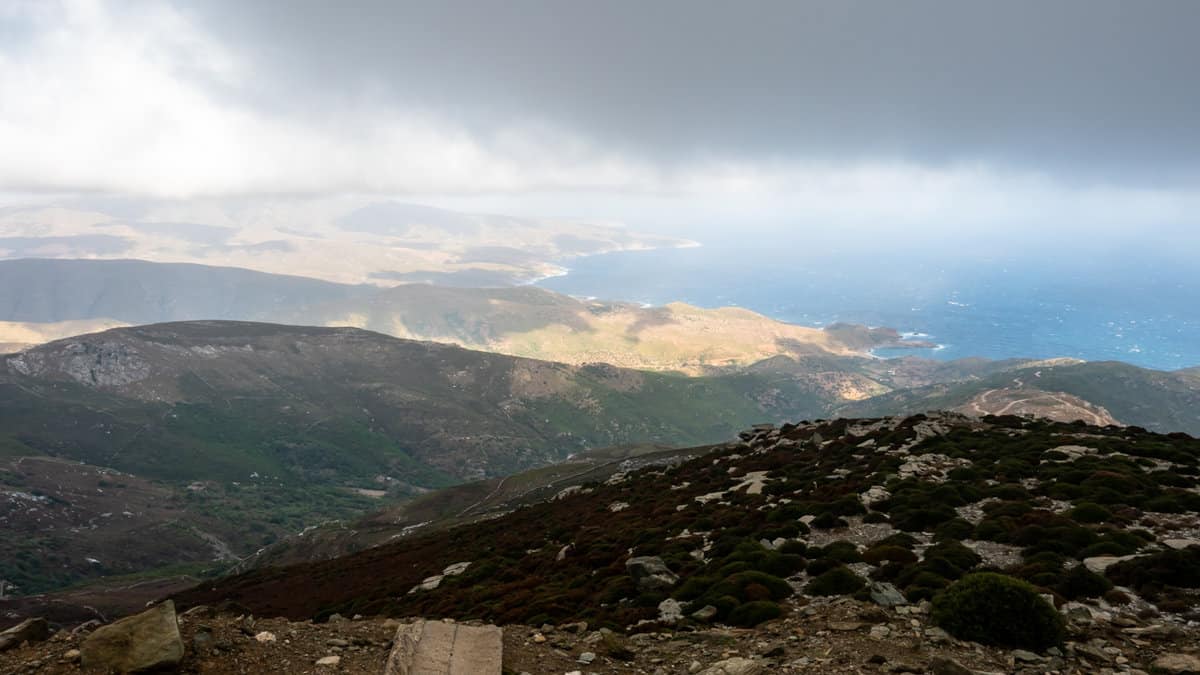 Spontaneous Hike from Andros Town
Realising our intended hike was not viable, we made a spur-of-the-moment decision to drive a little further and reach Andros Town, park the car towards the back of the town (further from the sea) and make a circular hike around the countryside: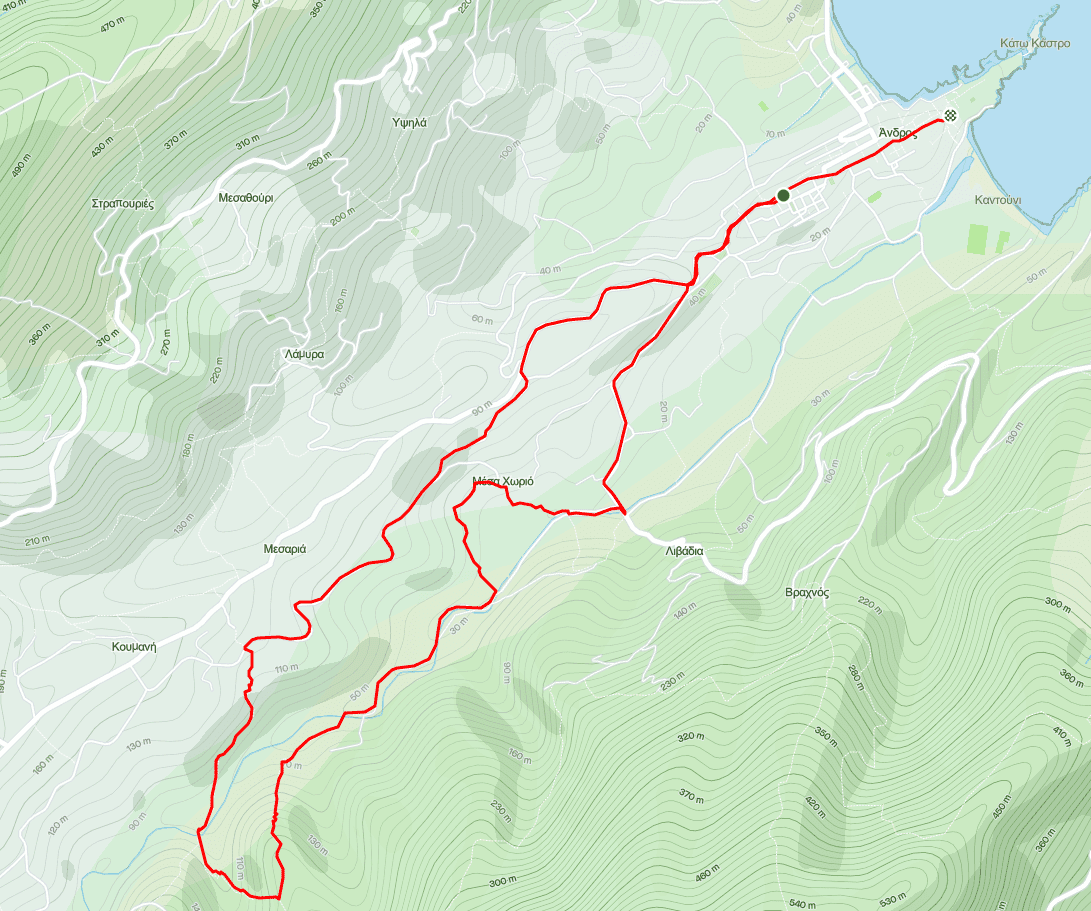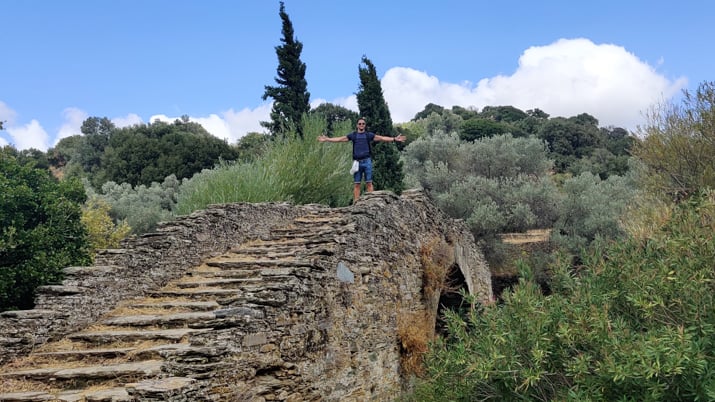 We managed to make it up to an even 10k by finishing closer to the sea, then stopped for lunch at a taverna next door to The Squad where we'd finished our hike on Friday. The food was good: I had meatballs and chips, Ed had a Greek salad with bread and tzatziki. Coupled with a beer, of course!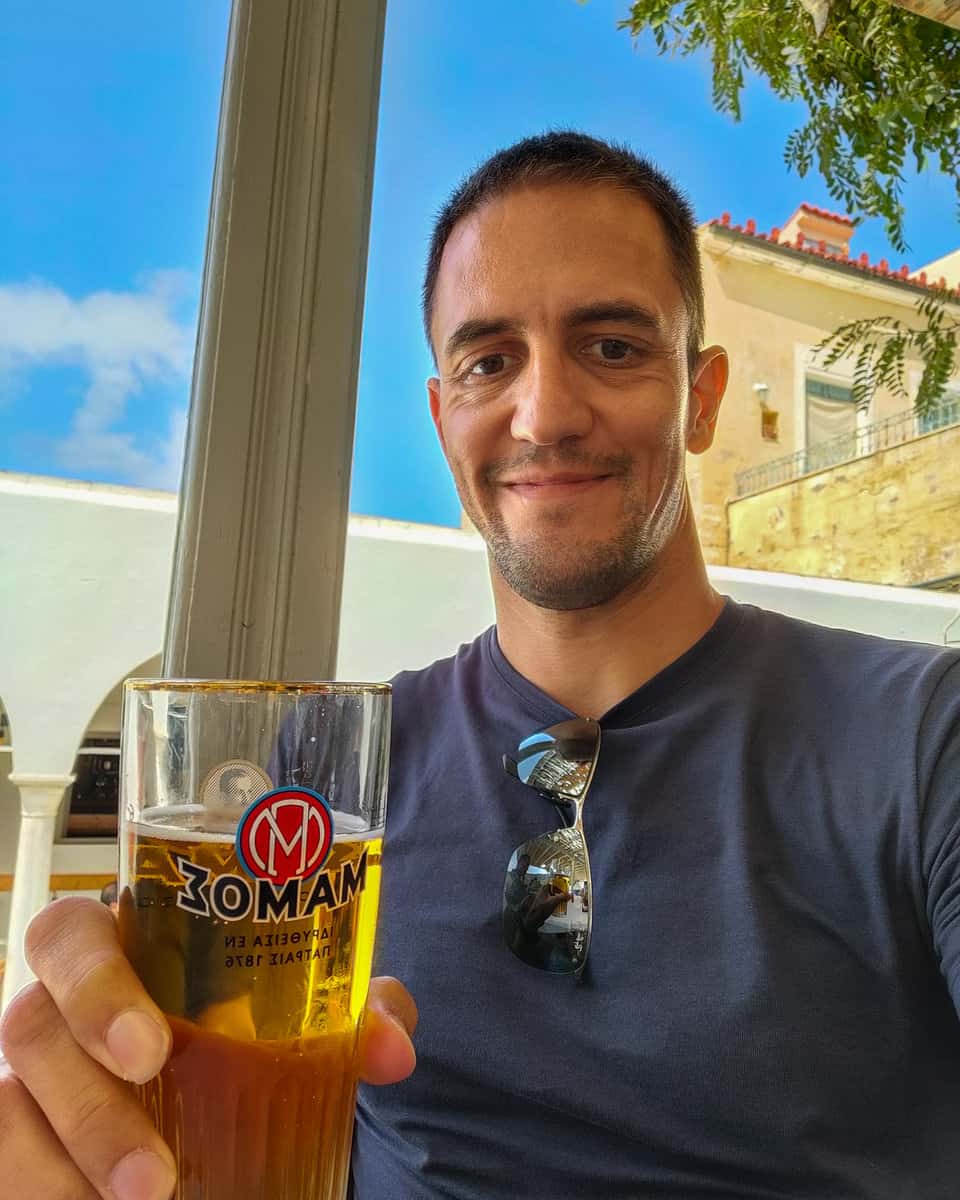 By the time we arrived back in Batsi, the sun was shining so we got changed and headed to the pool to make the most of the remaining Greek sun.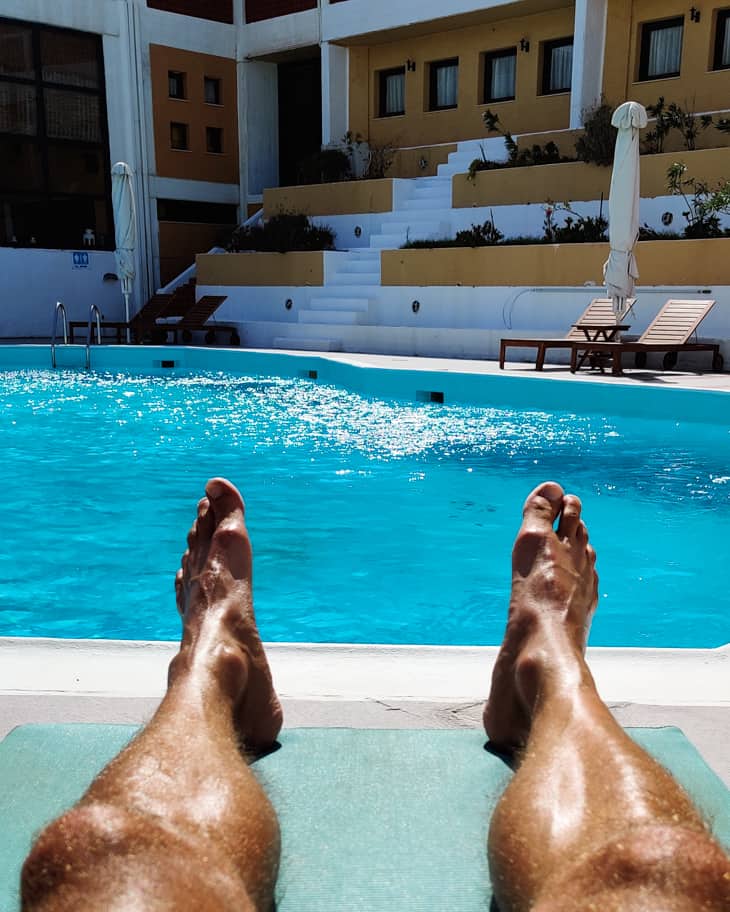 Ed had a bottle of Ouzo he needed to finish up, so we were a bit sneaky and split it between two water bottles and drank it by the pool – it definitely helped with the relaxation!
Football and Dinner
Being a Chelsea fan, Ed was keen to watch them playing Liverpool in a league game that was on this evening. We found a place called Asterix Bar on the beach midway between our hotel and Batsi harbour. They had a reasonably large TV set up with plenty of free seats available, so we sat down to watch the match and have a few beers.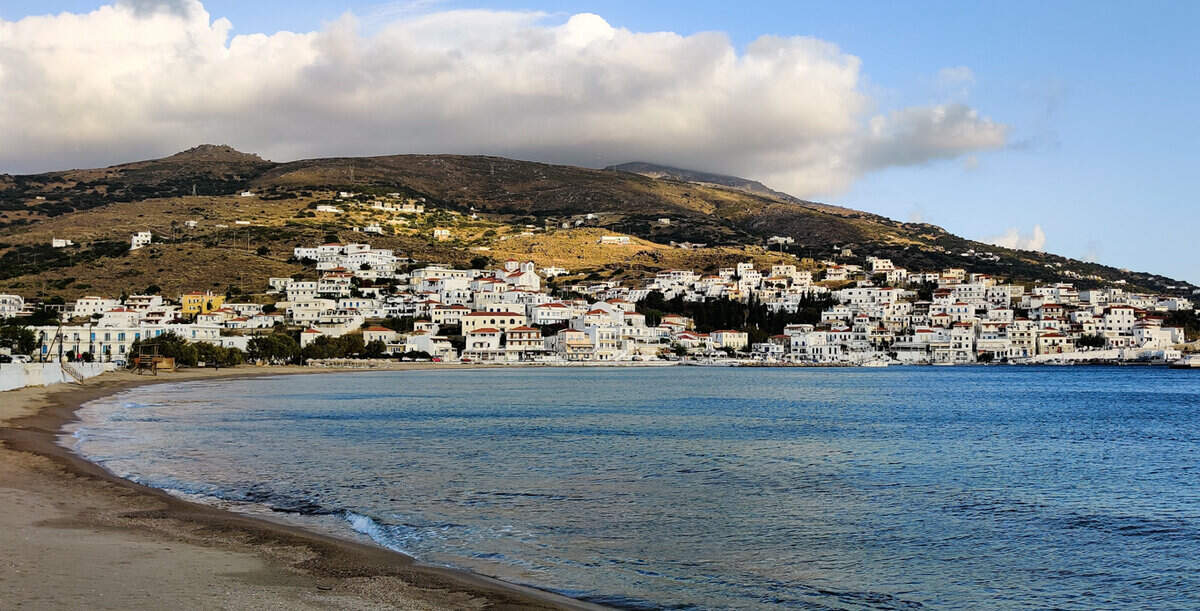 Unfortunately, it wasn't the most exciting game: still 0-0 at half-time, though Chelsea had just had a player sent off, so we (correctly, as it turned out) figured it was a lost cause and moved on to dinner instead. As it was our last night, we didn't risk somewhere new and instead returned to Podia Pasta and Grill. This time, Ed had a pizza while I tried a different pasta dish. Again the food was excellent.
Not wanting to cut our last night short, we made an effort to keep things lively by returning to Carpaccio Bar for more cocktails. There weren't many tourists around though, so after nursing one drink each for a while, we gave up and headed back to our rooms.