If you're stuck indoors in the cold and rain, dreaming of sunnier places, check out our top 3 Greek Islands we recommend for your 2022 holiday.
1. Milos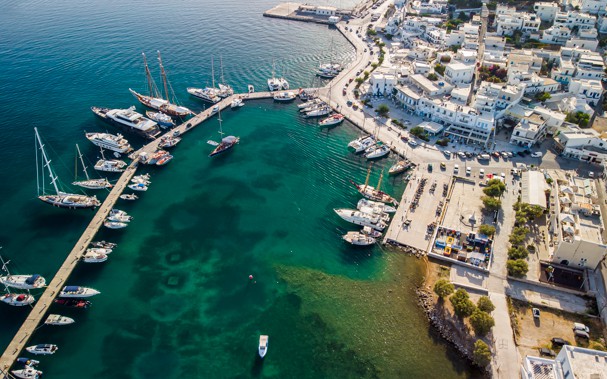 Go back just a few years and Milos was a relatively undiscovered Greek Island, with just a smattering of tourists descending on its shores during the peak summer months. More recently, it's gained a reputation as a quieter – and cheaper – alternative to Santorini, with which it shares a volcanic history.
Though it lacks the stunning caldera views, Milos more than makes up for it with a decent selection of sandy beaches, a great choice of hotels from budget to luxury, and enough sightseeing opportunities to keep you busy for a few days. Highly recommended is a boat tour around the outside of the island, where you'll visit caves and secluded beaches. Some trips also cover the neighbouring island of Kimolos too.
With its own airport offering daily flights to and from Athens (during the summer months), it's fairly accessible and also has regular ferry connections with the mainland (via Piraeus) making it one of the easier Cycladic islands to reach.
Check out our Milos destination guide for more information.
2. Sifnos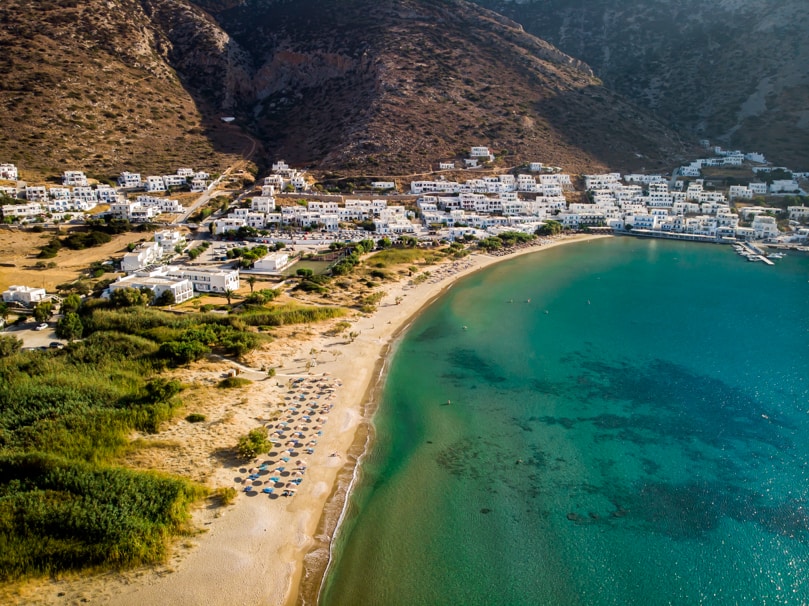 Actually our favourite Greek island, Sifnos is even less well known than its neighbour Milos (see above). Harder to reach with no airport on the island, the most direct route is a ferry from Piraeus, or an internal flight to Milos and a short (30-minute) ferry across to Sifnos.
What you get in return for the extra travel effort is a magnificent island of golden sandy beaches, fantastic and famous local cuisine, a network of hiking trails and, best of all, not many other tourists!
Check out our Sifnos destination guide for more information.
3. Naxos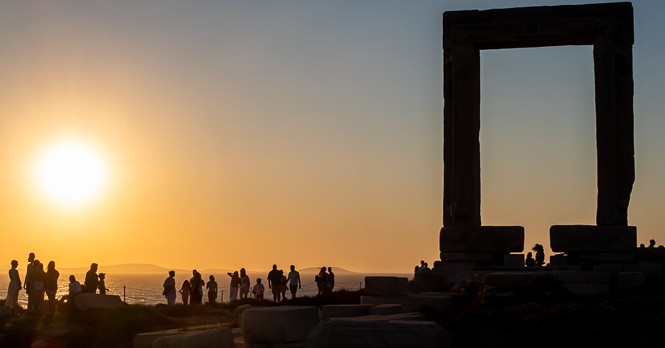 Naxos used to be our number 1 Greek island destination until Sifnos stole the top spot, but it still occupies a special place in our hearts. Perhaps the most popular of the three islands on our list, it can get busy in peak season, therefore it's best to visit from early June to mid-July, or in September to early October if you want the best weather with more moderate crowds.
That said, Naxos has a huge number of wonderful sandy beaches, especially along the western coastline between Agia Anna and Plaka, where you'll find ample room to sunbathe even at the peak of tourist season.
Like Milos, Naxos has its own regional airport so you can either catch an internal flight from Athens or fly internationally to neighbouring Mykonos and catch one of the many daily ferries over to the island – the crossing takes just 40 minutes. Alternatively, you can take a ferry from the mainland via Piraeus, which is generally cheaper than the internal flight but takes longer, especially once you factor in the travel time and hassle from Athens airport to the port.
Check out our Naxos destination guide for more information.