Mylopotas Beach
Mylopotas beach is the main beach resort on Ios. A very large, wide and sandy beach, it is located just south of Ios Chora approximately 15-minutes by bus from the port. Situated in a large southwest facing bay, the sea is clear with some large but mostly flat and smooth rocks along much of the shoreline.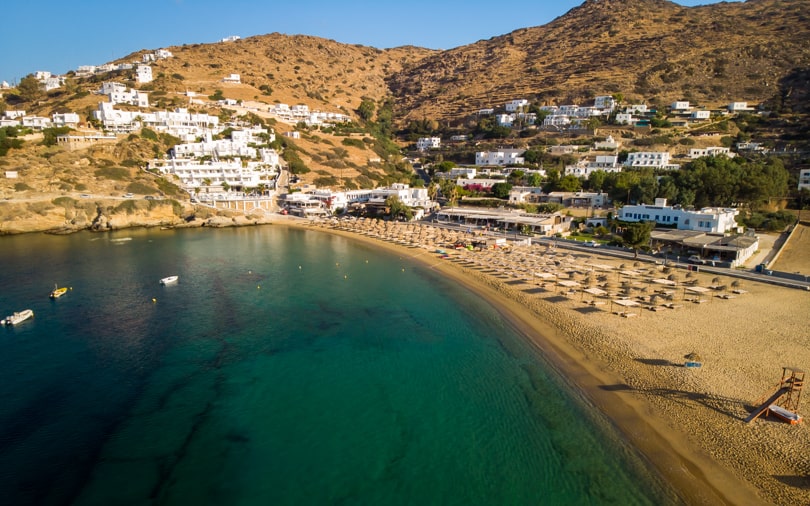 The sea shelves fairly quickly into moderately deep water, making it ideal for water sports but less so for young children or those less able to swim confidently when out of their depth.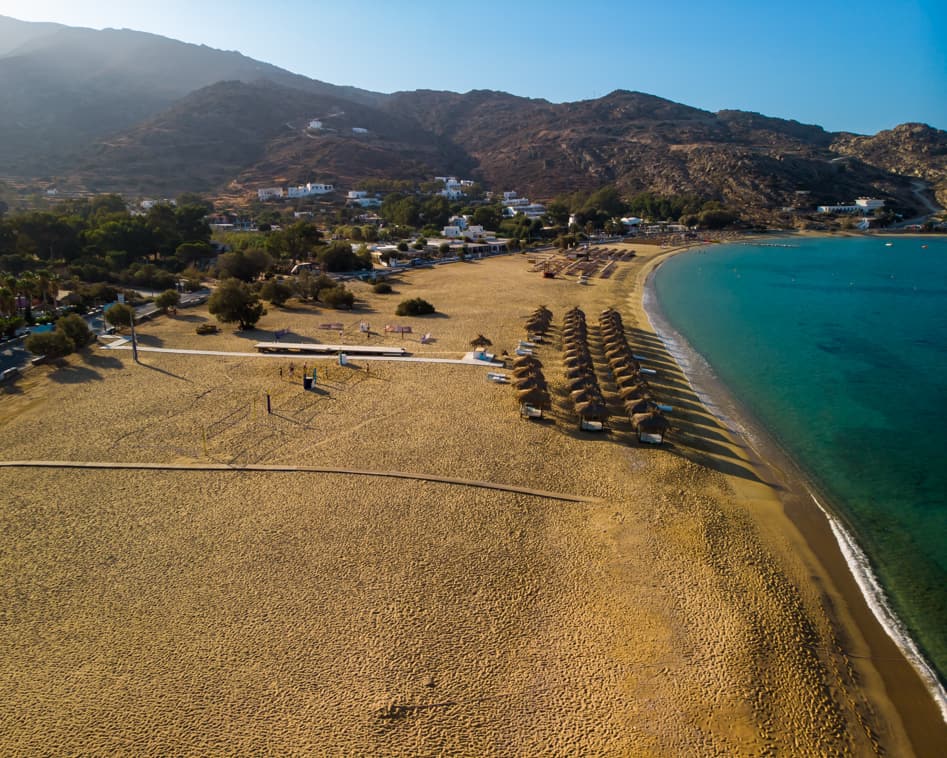 The beach is developed with sunbeds and umbrellas at both the north and south ends, but with an undeveloped centre section and ample space to set up your own towel/umbrella. Free volleyball nets are located towards the south end along with a watersports centre. The beach is lifeguarded.