Magganari Beach
Magganari beach is a large, sandy beach located on the south coast of Ios. It can be accessed by car and takes about 40-minutes from Ios Chora, or there is a local bus service.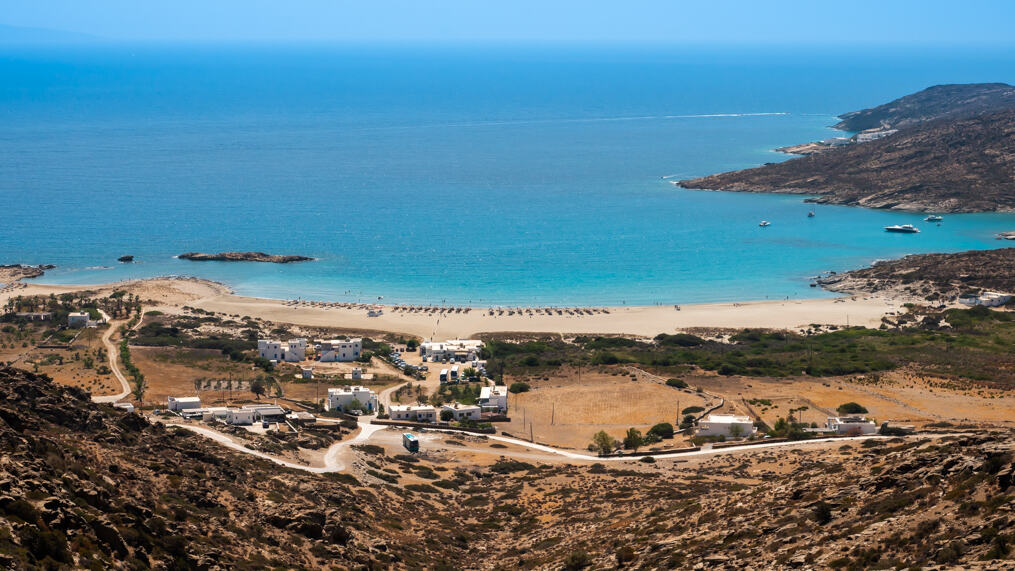 The beach itself is divided into a more extensive beach to the western end and a smaller bay to the east. The beaches are separated by a small sandy outcrop that can easily be passed on foot. Both beaches are developed, with sun loungers and umbrellas operated by the tavernas situated behind each beach.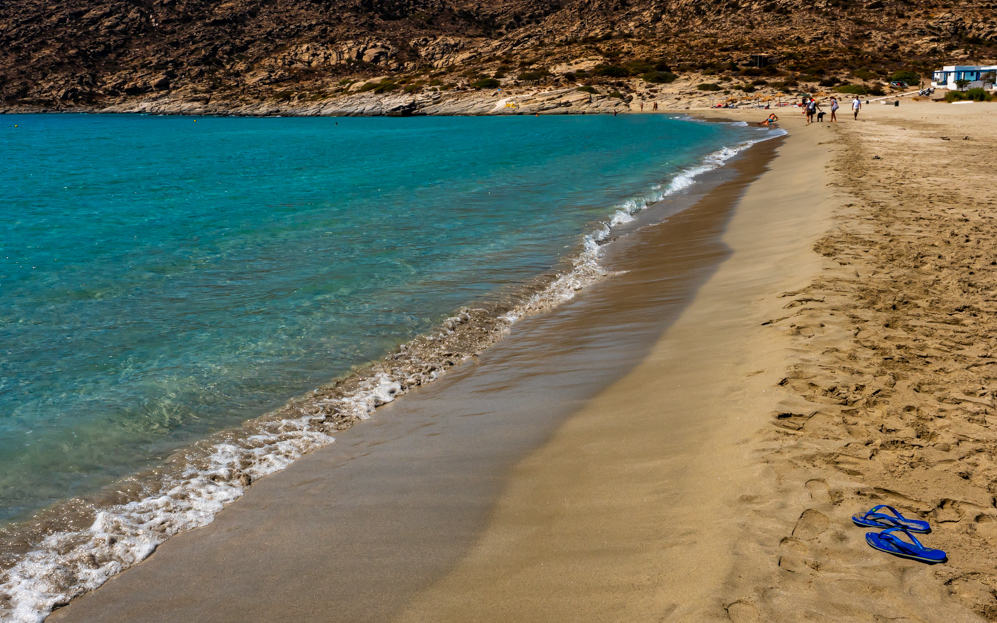 Both beaches are soft, golden sand with clear and shallow water, making them ideal for swimming and relaxing in the sea. Magganari is one of the nicest beaches on the island and its only downside is the distance from Chora and most accommodation, making it rather an effort to get to.