Kolitsani Beach
Kolitsani beach is a relatively secluded beach located just south of Ios Chora. Access is by foot only, following a rocky path that leads down from a small road to the east (see below for directions).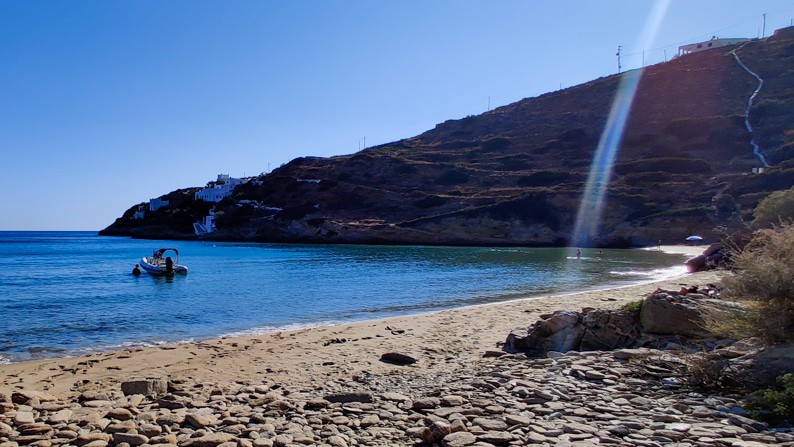 The water is clear, calm and shallow, making it ideal for swimming. The beach faces almost directly south and has the sun for most of the day until it dips behind the adjacent hill in the late afternoon.
To access Kolitsani beach travelling from Chora, take a right turn off the main road towards Mylopotas before you pass the Scorpion nightclub building as shown on the map below: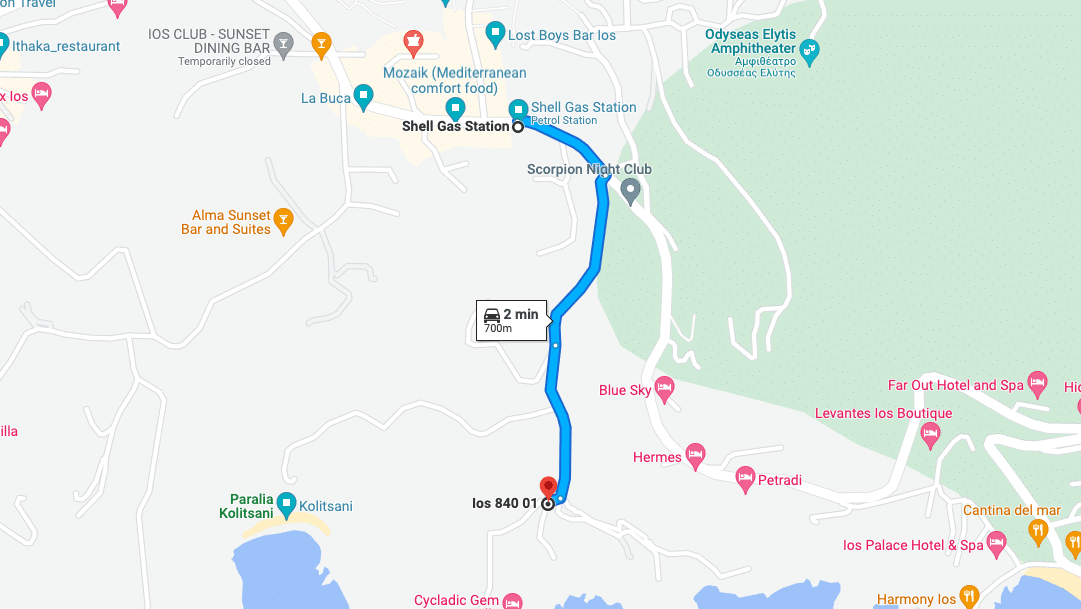 Though it may look like there is a road leading almost down to the beach, it is a private access road only for the accommodation residents so ignore the fact that Google will try and direct you this way (the red X on the map below shows the inaccessible road).
Instead, park at the area indicated by the blue circle on the satellite image below and proceed to walk along the green path. I can't remember if the beach is signposted, but the track is fairly obvious from where you park and as long as you're heading west and downhill you can't go far wrong. The walk takes about 10 minutes and isn't difficult, though the terrain is quite uneven.
The initial part of the beach where you come out from the path is quite rocky, but the beach itself is very sandy. Natural shade is limited to a few trees at the western end, so it's advisable to bring your own umbrella if visiting during the middle of the day/afternoon during peak summer months.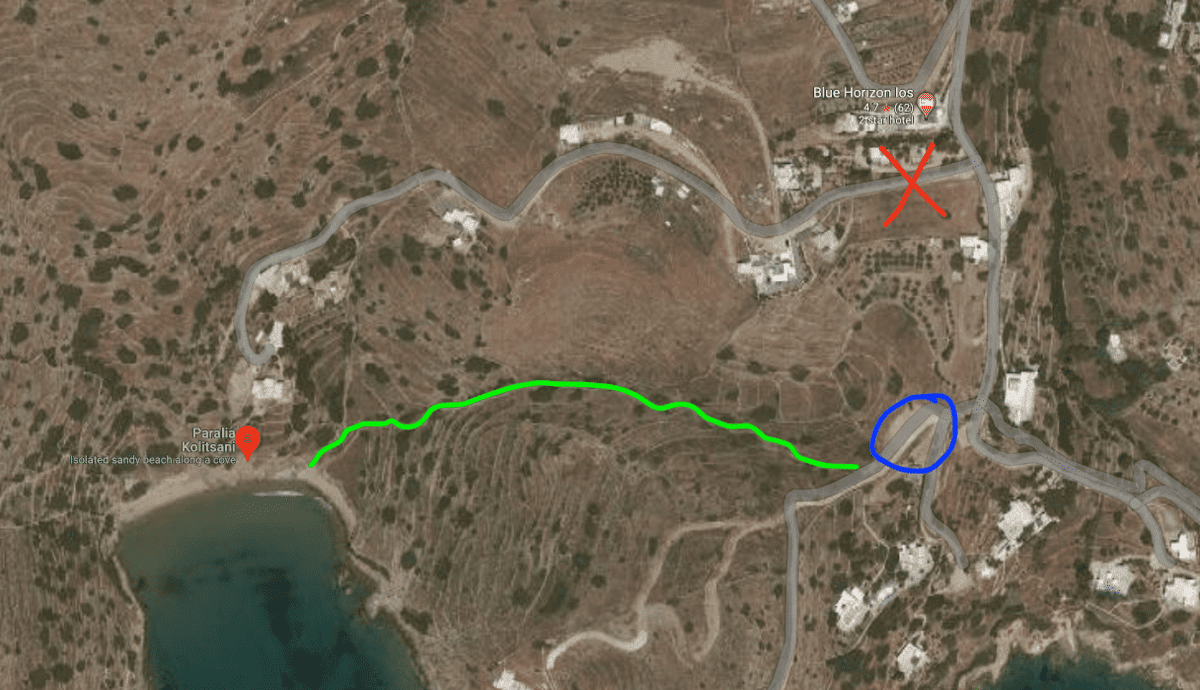 Given its secluded location and relatively difficult access, it's quite popular with nudists so if you're looking for that all over tan this could be the spot for you.