Aegiali Beach
The main beach for the resort of Aegiali is a long, if slightly narrow, stretch of soft golden sand. Its west-facing situation means it receives plenty of sunlight well into the evening and is an excellent spot to watch the sunset across the bay.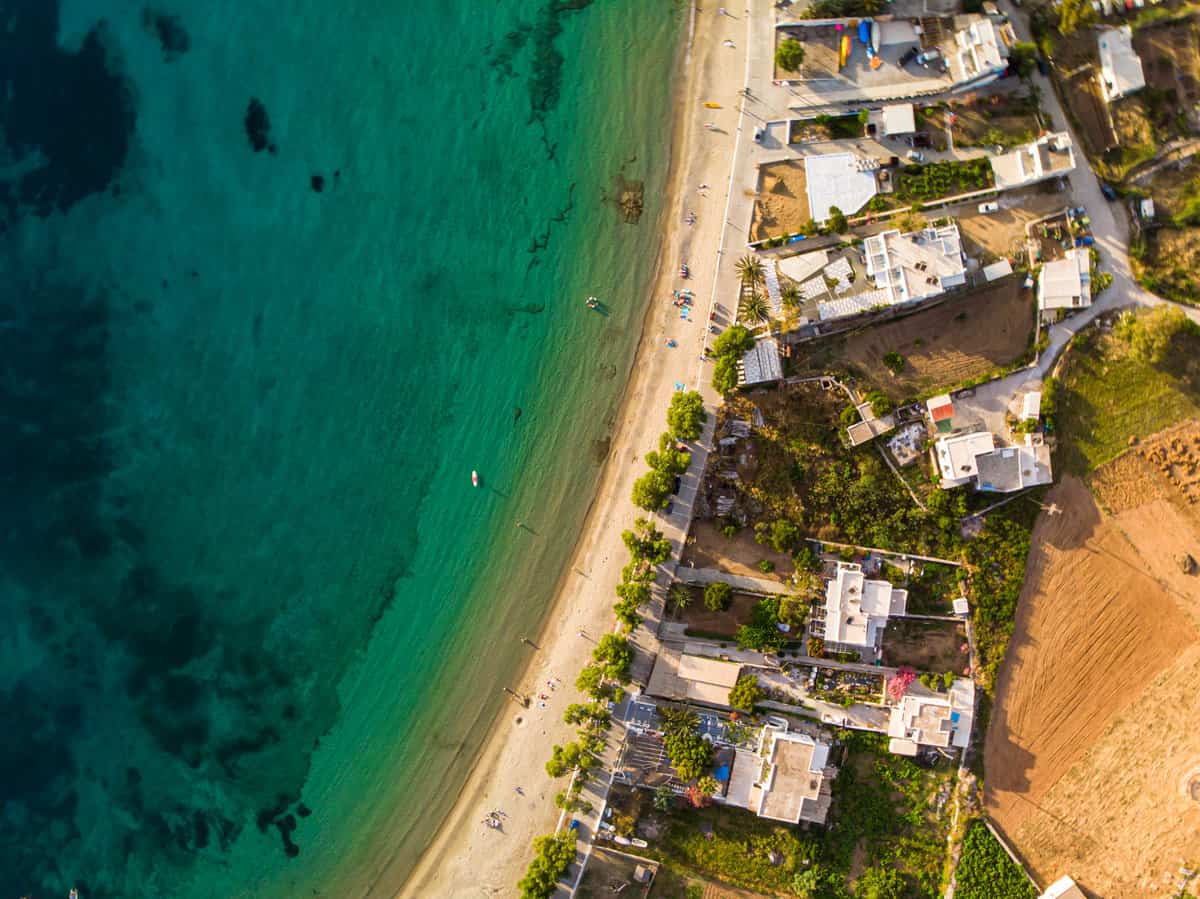 The beach is undeveloped (no umbrellas or sun loungers), but there is some natural shade from trees that line the back of the beach. The sea is clear, shallow and usually calm. Several tavernas and bars can be found spread out behind the beach making it an easy place to spend the entire day.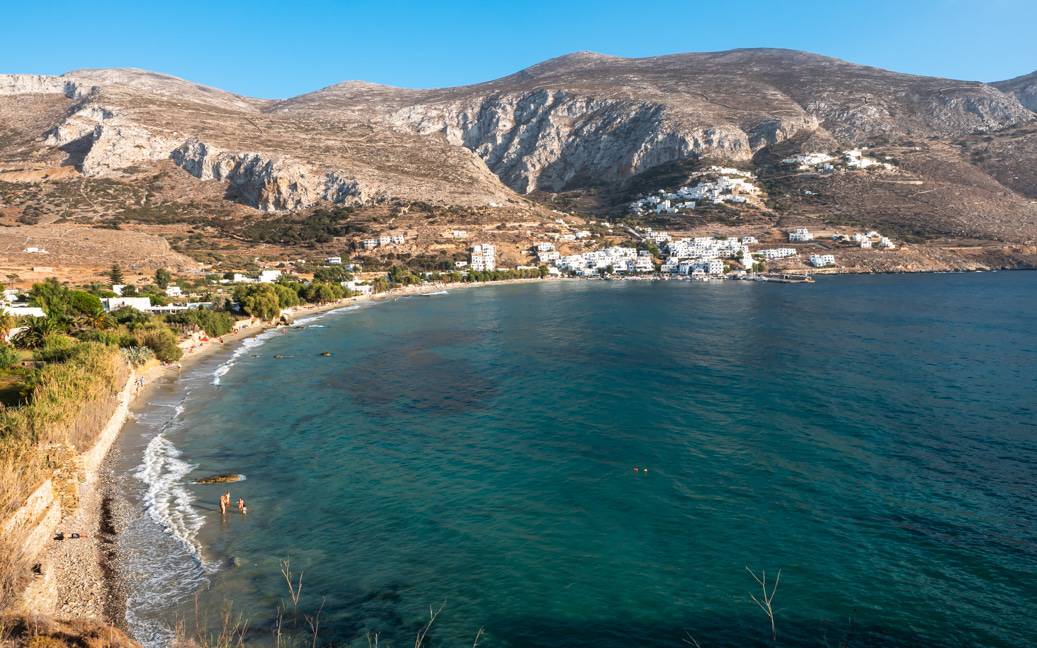 The main resort of Aegiali is just to the south end of the beach, where you can find lots of accommodation as well as tavernas, cafes and a few bars and shops. There is also a campsite (Aegiali camping) to the east of the beach, about a 5-minute walk from the beach and 10 minutes from the resort centre.